Treasurer Josh Frydenberg has kicked off the election cycle by scaremongering over Labor's "class warfare":
"Anthony Albanese has spent his whole career arguing for higher taxes whether it was the retirees tax or the housing tax or the super tax, and a big supporter of the carbon tax and the mining tax"…

"Anthony Albanese has talked about the top end of town – Labor's class war rhetoric, their desire to pit one Australian against another, that has run through their DNA."
Frydenberg's salvo arrived the same day as a new report from Oxfam shows that the wealth of Australia's 47 billionaires doubled to $255 billion in the last two years, with these individuals holding the same amount of wealth as 7.7 million poorest Aussies:
Anti-poverty charity Oxfam has run the numbers and found Australia's 47 billionaires doubled their collective net worth to $255 billion over the first two years of the crisis.

Those men and women, who count business magnates Gina Rinehart, James Packer and Frank Lowy among them, now hold more wealth than the poorest 30 per cent of Australians, which equates to about 7.7 million people…

"This is the biggest annual increase in billionaire wealth since records began. It is taking place on every continent," the Inequality Kills report reads…

Oxfam Australia chief executive Lyn Morgain said billionaires have enjoyed a "terrific pandemic".

"Central banks have pumped trillions of dollars into financial markets to save the economy, yet much of that has ended up lining the pockets of billionaires riding a stock market boom," she said.
The inequality is also reflected in company profits, which have experienced a record boom on the back of stimulus, leaving Aussie workers in their dust: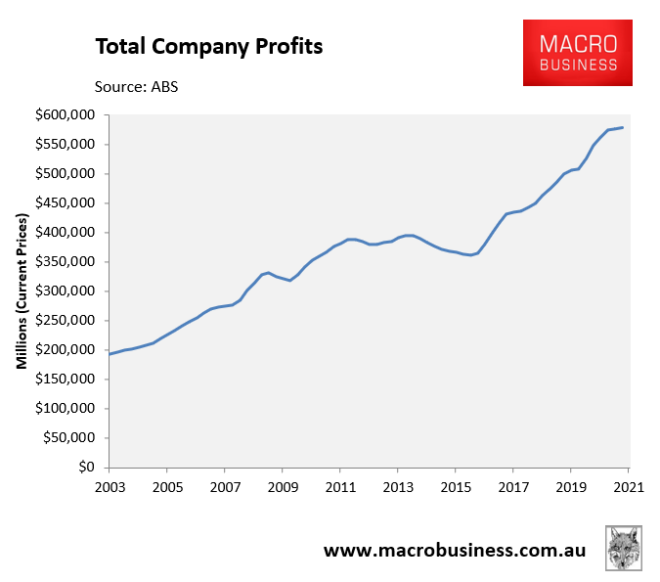 If there is one party waging "class warfare" it is the Coalition, who continues to favour rich over poor, home owners over renters, old over young, and assets over income.
Hopefully the Australian public won't fall for the lies this time around.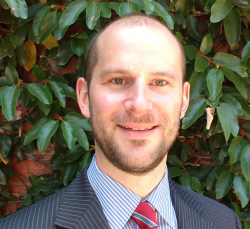 Latest posts by Unconventional Economist
(see all)