Treasurer Josh Frydenberg has committed the Coalition to conducting a broad-ranging independent review of the Reserve Bank of Australia (RBA) if it retains power at the upcoming federal election.
Shadow treasurer Jim Chalmers has committed Labor to a similar review if it wins office.
The RBA's 2% to 3% inflation target is likely to be a central focus of any review, along with its communication strategy and the makeup of its board:
The inflation target would probably be a central part of any review, which could also look at the Reserve Bank of New Zealand's mandate to consider house prices in setting interest rates. The composition of the RBA's board and its communication strategy would also be likely to be scrutinised…

A Financial Review survey of 23 leading economists showed 14 of the 17 respondents who answered the question supported a review. Just three said it was unnecessary, and most believed it should be independent…

The Organisation for Economic Co-operation and Development (OECD) and the International Monetary Fund have called for independent reviews.
The RBA hasn't had a review in 40 years, so it is long past due.
Below are key themes that should be evaluated.
Monetary policy structure
Is the separation of the RBA and APRA appropriate today?
How can inflation goals be met in a world of zero interest rates and currency devaluation?
How should macroprudential and other unconventional tools complement the cash rate?
Is an inflation target that excludes asset prices relevant any longer?
Monetary policy theory
Does the efficient market hypothesis still hold currency for central banking?
Why has inflation failed to materialise given monetarism says it should have done so long ago?
How does debt fit with the picture in the long run? Is it time to abandon the Pitchford thesis?
Does setting the cash rate and letting the market take care of the rest deliver national interest outcomes?
Monetary policy practice
Should the RBA be free to comment on such issues as immigration and fiscal policy given they impact its job?
Is the RBA being over-relied on to manage the economy, and should government fiscal policy take a more central role?
Does a board of rent-seekers infecting decision-making make sense?
Has the RBA culture become insular and withdrawn from new ideas?
These can be fleshed out with many more questions, not least being RBA accountability and corruption scandals.
I wouldn't expect a Coalition review to delve too deeply, or make fundamental changes, given all it wants is captured regulators and higher house prices.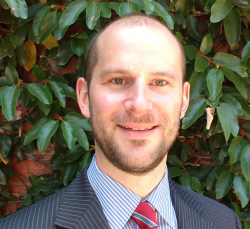 Latest posts by Unconventional Economist
(see all)