At the same time as employer groups are complaining of acute "skills shortages", and are begging the federal government to open the immigration floodgates, they are pushing back against the unions' "unsustainable" demands for 3% wage rises:
Key unions have vowed to pursue "significant" annual pay rises of at least 3 per cent in 2022… National union leaders said most employers had the capacity this year to fund above-inflation pay rises and workers were "overdue a big wage correction" after years of wage stagnation…

Australian Industry Group chief executive Innes Willox said… "During the recovery from the pandemic it is important that wage increases are moderate and sustainable"…

"The last two years for most businesses have been very tough and it is not in anyone's interests for there to be an outbreak of unsustainable wage claims and associated industrial action. Such actions threaten jobs and business viability. It is time for everyone to pull together to support the recovery rather than unions seeing an opportunity to make unsustainable wage claims"…

Australian Mines and Metals Association chief executive Steve Knott… said Australian businesses should not be "held to ransom over their stronger-than-expected performance that has seen the best retention of jobs in the world". "Slapping businesses with unsustainable wage claims, as we've already seen in recent months, will only lead to protracted bargaining and widespread strikes, all of which would be absolutely terrible for our national productivity".
RBA governor Phil Lowe has stated repeatedly that he wants Australian wage growth to have a three in front of it – something that has not been achieved since 2013: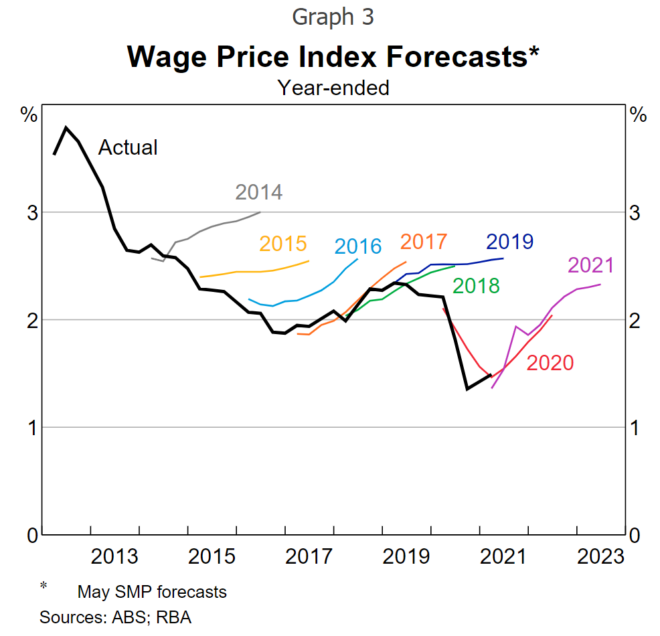 Meanwhile, companies have experienced a record boom in profits on the back of stimulus, leaving workers in their dust: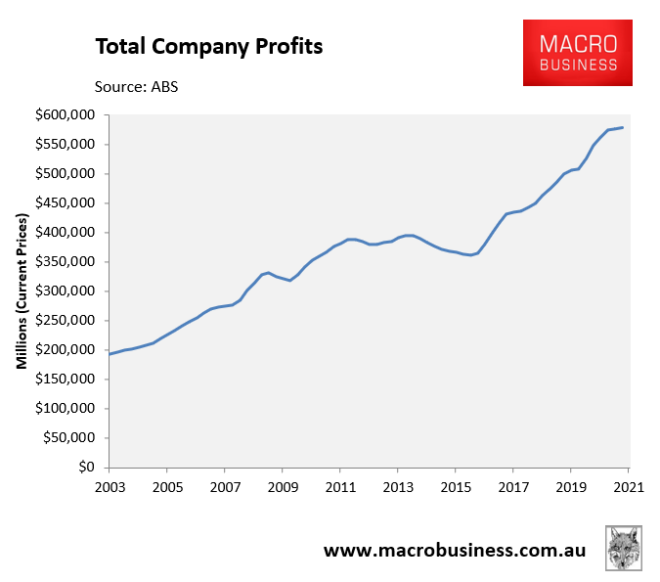 Employer groups are full of it. If they are experiencing such acute skills shortages, then they should be upping their wage offers alongside putting more effort into training and retaining staff. The fact that they are unwilling to do so, and instead are demanding hundreds of thousands of migrant workers, highlights that business groups are talking their own book.
Sadly, the Morrison Government has ceded to the business lobby and is in the process of rebooting the 'Big Australia' mass immigration program against the wishes of the Australian public.
This mass immigration reboot will, in turn, ensure that slack returns to Australia's labour market, driving unemployment higher and reducing wage pressures, as was the experience last decade.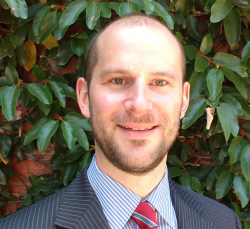 Latest posts by Unconventional Economist
(see all)