Stocks volatility is through the roof as Wall St pulls its u-turn. Goldman says BTFD that it didn't forecast:
The correction in markets raises three important questions: How vulnerable are markets now and is it yet time to buy? Will the value rotation continue? Are there now dislocations that create opportunities?

We believe we are in a correction within a bull market cycle. In our view we remain in the early part of the Growth phase – returns will likely be low from here, but the bull market should continue (so long as economies grow).

Value has further to run. The transition from a world of QE to QT, and from risks of deflation to risks of inflation, should support further re-rating of selected value assets from here. Continued under-valuation, improving profit fundamentals, de-carbonization and growing capex all support these trends.

Mapping sector moves to real interest rates suggests most have moved in line with their betas, but there are dislocations; some defensive areas have outperformed their betas (food, beverages and staples) while some profitable growth areas look to have overshot their beta to the downside (such as semis and renewables).

Through this cycle, higher real interest rates, coupled with the concurrent revolutions in digitalisation and de-carbonization should, in our view, increase focus on a company's competitive position, ability to adapt and the potential for investment opportunities to grow, irrespective of its macro factor and style.
There's nothing like ignoring your own bear market indicator.
It is my view that Fed tightening will damage both asset prices and growth given in today's world they are inextricably bound together. So a material earnings growth hit is also ahead just as liquidity for valuations drains away.
I agree that is still most likely to be a mid-cycle correction but we'll still need a recession panic before the Fed turns enough to end the current bout of volatility. And you never know about a recession, especially with a Ukraine commodity shock.
JPM is also madly pushing BTFD despite not forecasting it:
Investors have shed equities at the fastest pace since March 2020 with major indices in correction or outright bear market territory as Fed expectations have quickly and aggressively pivoted (i.e. expectations of 8 hikes and ~$1.2T balance sheet reduction by end of 2023). Average stock in Russell 3000 is down -35% and in the growthheavy Nasdaq Composite it is down almost -50%, see page 5. More so, the average drawdown for the largest 10 US stocks is -20%. With this in mind, S&P 500 drawdown of -11% is masking the severity of this sell-off given its hefty bond-proxy / low-vol stock exposure (e.g. low-vol stocks are trading back at record premium, see Figure 5). For these reasons, the stock market is not only in correction, it is already in bear market territory without a recession in sight. On the valuation side, S&P 500 post-pandemic re-rating has almost been completely erased with PE now only 0.5x higher (largely explained by TSLA addition) vs. pre-pandemic level when rates were more restrictive and fundamentals were less supportive. Even more extreme, smallcaps have seen their valuation compress to levels last seen ~20 years ago to 14.6x PE NTM (-4.5x vs pre-pandemic), see Figure 2. We see this market sell-off as overdone, at least in the short-term, and see a bullish setup (especially for small caps) going into today's FOMC and month-end rebalance.
Blind Freddy can see we are oversold. But a three-day outlook is not investing. A couple of Fed hikes will bring the recession panic into sight. That'll be my buy trigger.
In the fully financialised and leveraged economy, QT and rate hikes are destructive to the economy.
End of story.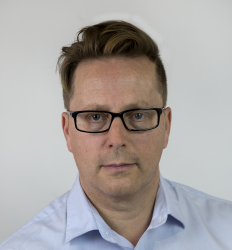 Latest posts by Houses and Holes
(see all)