In early December I visited Sydney for a week. It was bizarre. At the airport, tourists were greeted with a battery of singing and dancing buskers. There was no hat to donate and they were clearly paid for by the airport or government. They bellowed befouled air over scuttling and frightened passengers.
Presumably, the practice has now ceased with the NSW ban on dancing and singing.
This became my metaphor for the entire trip as, despite the protestations of the combined Perrottet/Morrison regime, the joint was already half shut down amid a mad rush of maskless punters. The lack of turnover meant everything was twice the price. The CBD was a post-apocalyptic desert day and night. Twice I was nearly bashed for no reason by the shambling human refuse that remained. Anger was everywhere.
The whole experience had a toxic vibe of denial so thick you could cut it with a knife.
This denial has now percolated right to the top of our pandemic policymaking. As much of the east coast shuts down, the PM is out again with more of it:
On the virus, Prime Minister Scott Morrison says the omicron COVID-19 variant is "a gear change that we have to push through".

"We're dealing with serious volumes of cases but not seeing the same impact proportionally from previous variants as to the impact on hospitalisations, ICU and ventilated patients," he says.
To be clear, I have no issue with accepting that OMICRON is materially less threatening than DELTA. But it is still COVID and "letting it rip" was always going to deliver less freedom not more as households sensibly retrench amid an illness shock.
A far better approach would have been to emphasise community health outcomes over "individual" given that in a pandemic there is no such thing. Everything one person does affects another.
Leaders should have slowed the reopening with basic social distancing policies and people would have felt safer and have gone out more. That is, some curtailments of some freedoms result in more overall freedoms in a pandemic.
Anyways, as the east coast economy grinds to a halt today resulting, perversely, in the further loosening of restrictions to get more infected workers back to work to infect healthy workers, the next body to drop in Morrison's Pandemic: The Musical is school kids.
And won't this be fun:
NSW will rely on the mass use of rapid antigen tests as part of its back-to-school plan on February 1, with the Premier adamant the date is set despite the escalation in COVID-19 cases and delays to children's vaccinations.

The key strategy will be a "test to stay program", which will involve the rapid testing of students in the same cohort as any who test positive to COVID-19. If they test negative, they can continue to go to school.
Good luck getting your own tests. Just the latest abject failure of foresight by the Morrison Government in this pandemic and, let's face it, the main reason that RATs are not free. It would underline that there aren't any.
Just like kids vaccines:
A patchy supply of vaccines for children aged five to 11 has also meant that many are unlikely to get vaccinated in time for the start of school, with doctors forced to postpone appointments. The Therapeutic Goods Administration has yet to decide whether older teenagers will get access to a booster shot. It is still evaluating data on the Pfizer COVID-19 booster for those aged 16 to 17.

GPs and practice managers have said they had to push back their first appointments for vaccines for children by a week.
QLD has it right:
The start of the Queensland school year has been delayed by two weeks and essential workers can now leave Covid self-isolation if they are in key roles, the state government has announced.
But don't expect Morrison to endorse such a delay to ensure the kids are vaxxed before being thrown to COVID wolves. He is trying to avert another recession in his name. Kids are cannon fodder in that glorious political purpose.
I humbly suggest that as usual, our disordered PM has it diametrically wrong. By mindlessly cheerleading freedom for his own benefit, he is going to deliver the opposite and suffer for it. See the USofA for what is ahead as OMICRON clashes with kids at school:
Chicago Public Schools said it will let parents know over the weekend whether classes would be closed again on Monday, which would be the fourth-straight academic day, as the district continues negotiations with the local teachers' union over demands for more measures to prevent the spread of Covid-19.

Schools have been closed in the nation's third-largest district since Wednesday after Chicago teachers voted to shift back to remote learning. The union has insisted that the district put in place more stringent protections from a virus surge driven by the omicron variant.

…School closings are accelerating across the U.S. as omicron infections soar, driving staffing shortages. That's left tens of thousands of students without in person instruction just days into the new year and parents scrambling to readjust schedules.
And as that develops here, it is going to be fugly for…err…empathy challenged pollies:
My two youngest grandchildren, aged nine and seven, have COVID-19. Both are high-risk immuno-compromised children. The nine-year-old is also prone to lung infections and has damaged lungs from an especially virulent infection three years ago.

Over the past two years, their parents have done everything possible to protect them against COVID-19. My grandchildren haven't been to school since mid-June 2021. They lost weeks more schooling than other children in 2020, too.

Neither child had contact with other children for months on end and, when they did again have contact, it was with a small number of similarly protected children. They avoided places where children would usually go and stayed away from many social gatherings. Their parents have been waiting anxiously for them to be vaccinated.

…After 22 hard months, COVID-19 finally caught up with them. On Christmas Eve, their father brought it home from work. My grandchildren were infected two weeks before they could get a vaccine; the rollout for those aged five to 11 is only just beginning.

Both children have had a couple of visits to emergency over the past two weeks. The nine-year-old deteriorated badly one night and had to be admitted to hospital for two days. He waited for five hours in emergency until a bed was available in the COVID ward. The staff were excellent and the care they provided was superb. But they were exhausted and absolutely furious.

This need not have happened. It should not have happened. That it did is the result of the chronic incompetence of Prime Minister Scott Morrison, aided and abetted in the past few months by NSW Premier Dominic Perrottet.
Indeed.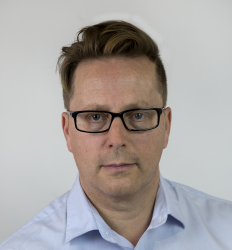 Latest posts by Houses and Holes
(see all)