The Morrison Government is under growing pressure to hold a royal commission or official inquiry into the handling of the nation's response to the COVID-19 pandemic. Liberal senator Gerard Rennick and National Party colleagues Matt Canavan and Sam McMahon have expressed support for such an inquiry. Independent senator Rex Patrick and independent MP Zali Steggall have previously advocated an inquiry, while there is also support for an investigation among some Labor parliamentarians.
From The Guardian:
Last week the independent senator Rex Patrick wrote to the prime minister asking him to consider establishing a commission before he calls the 2022 election and to set aside money for it in the budget. The independent MP Zali Steggall is already working on draft terms of reference.

Patrick and Steggall's call for the work to begin pre-election puts them ahead of the curve, but support across the political spectrum is broad, including Labor, Coalition dissidents, independents and One Nation.

Canavan told Guardian Australia "we need a full and comprehensive inquiry but I think that needs to wait until the pandemic is over".

Canavan said he was "not fussed" about the form of inquiry "providing it has the appropriate power to take evidence from all levels of government, not just the commonwealth, given how involved the states have been with the coronavirus response".

Rennick, who has vowed to continue to withhold support for government legislation over the pandemic response, told Guardian Australia there "definitely needs to be a review into the way everything happened"…

"It needs to look at the roles and responsibilities of state and federal government as well – the blame game needs to end," Rennick said…

On Tuesday Albanese said "an assessment" of the Covid response would be appropriate after "the heat of the pandemic" had passed.
Given this is arguably the biggest public health and economic event in the nation's modern history, a royal commission into the COVID-19 response is warranted.
Such an inquiry could examine issues such as vaccination, hotel quarantine, contact tracing, testing, aged care, as well as coordination between the various governments and bureaucracy.
COVID won't be our last pandemic and the nation should learn from its successes and failures.
We've had Royal Commissions into far lesser issues.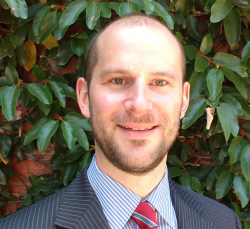 Latest posts by Unconventional Economist
(see all)