What is China's endgame for its property shakeout?
In short, the days of blistering home-price gains and debt-fueled building sprees by billionaire property tycoons are set to fade. They'll be replaced by a much more staid market where authorities are quick to clamp down on speculative frenzies and development is dominated by state-run companies earning utility-like returns.
This is a secular shift but that does not mean it all has to happen at once. So, I still contend authorities will eventually ease a lot more.
They will have no choice. Once again, the junk dollar-funding market is closed to developers: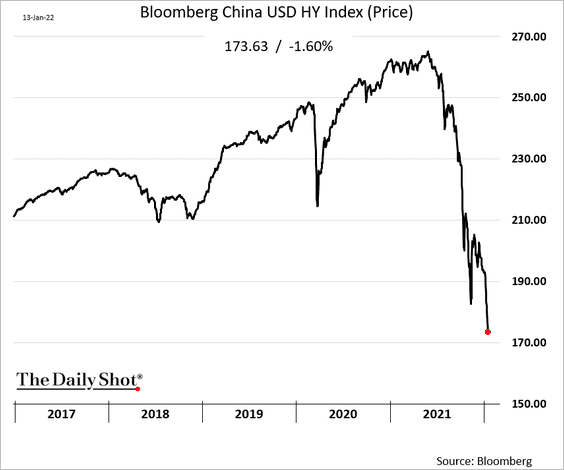 This is still leaking into investment-grade firms which was the trigger for the last round of easing: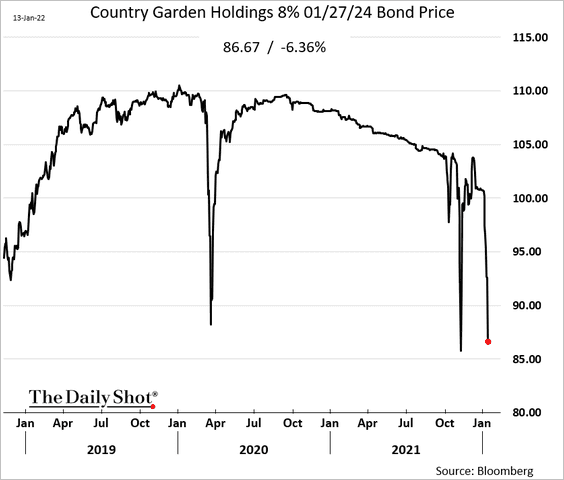 The overall tumble in end-user confidence still has sales down by a quarter year-on-year in the most recent period: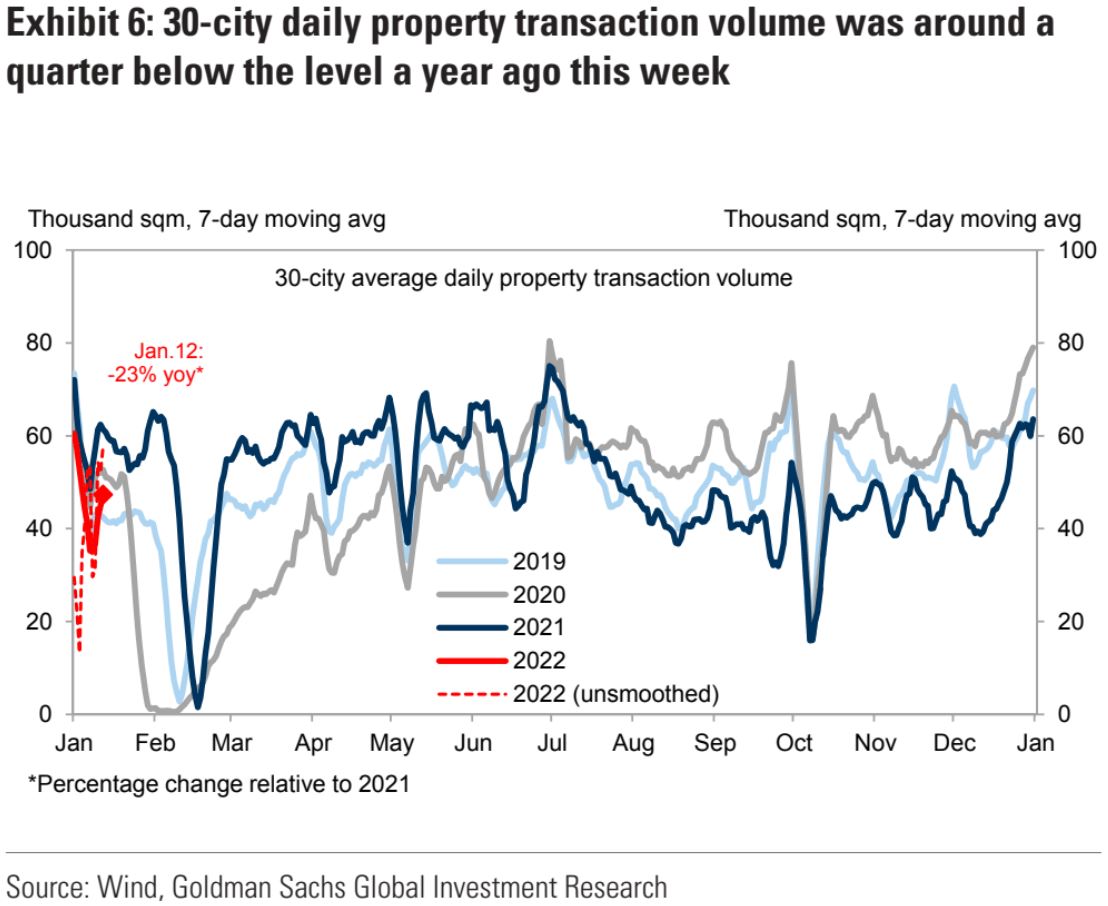 And why not as prices fall? The 70 city data for December was out on the weekend and is still falling at 0.3% per month: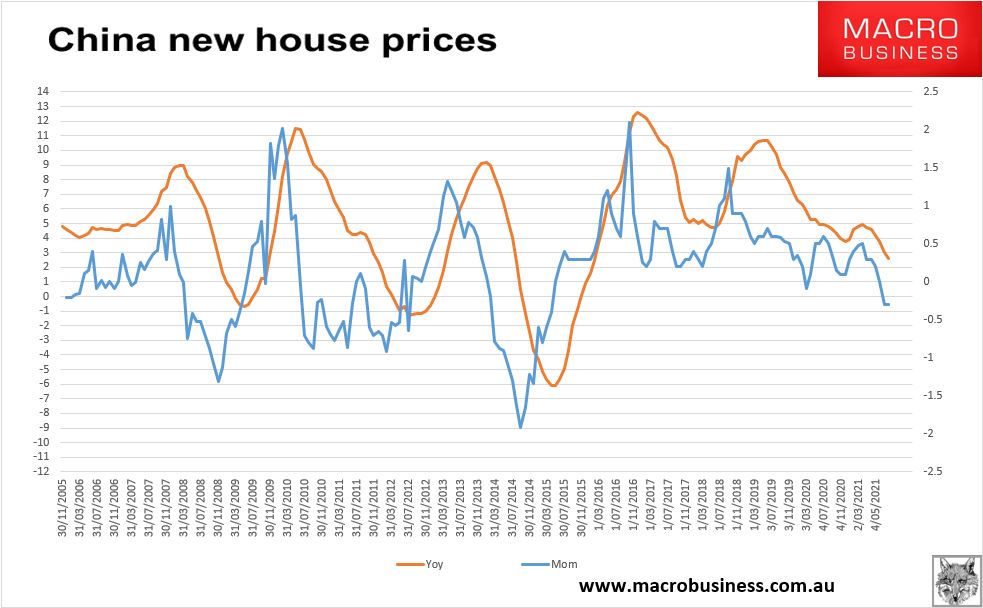 Still very broadly: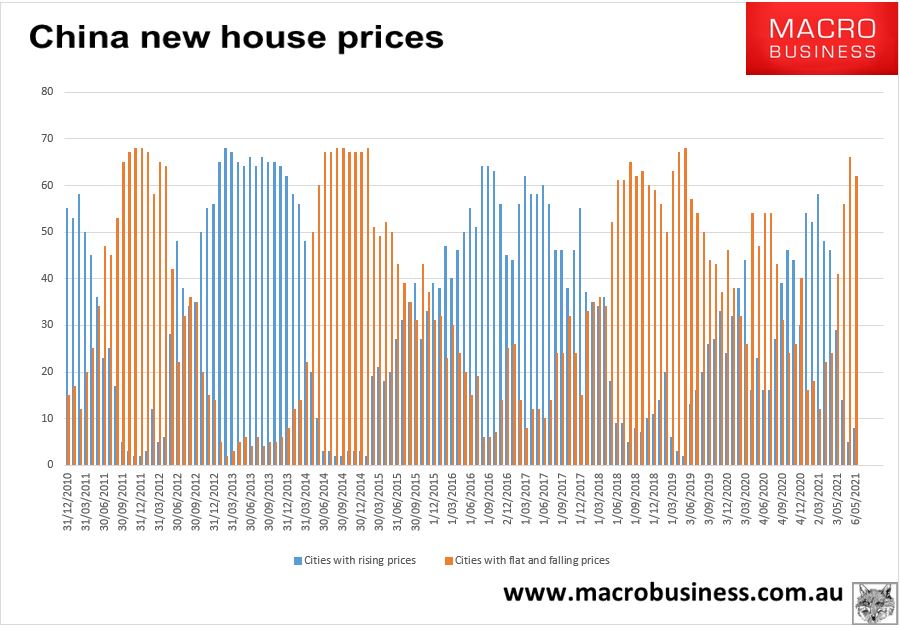 Though clearly worse in lower-tier cities: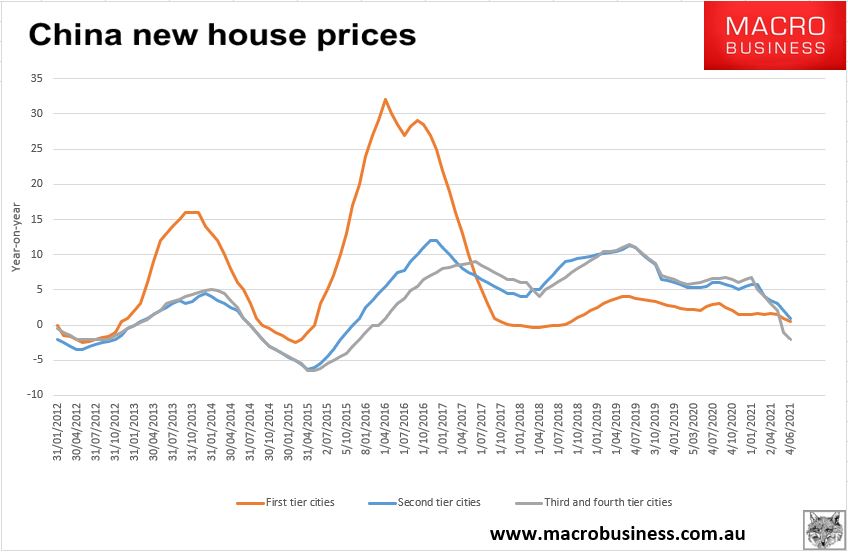 Land sales remain terrible as well and will do so for as long as developer balance sheets are stressed:
Land sales revenue in China's 300 major cities declined 9% to 5.6 trillion yuan in 2021, ending a six-year gaining streak, according to data from China Index Academy, an independent real estate research firm.

Separately, a note from TF Securities showed that only six provincial regions including Beijing, Shanghai, Tianjin, Guizhou, Jiangsu and Zhejiang saw land sales revenue increase last year, while all other regions recorded annual declines.

Land sales revenue in 13 provinces of Yunnan, Xinjiang, Heilongjiang, Inner Mongolia, Guangxi, Shanxi, Guansu, Hebei, Ningxia, Jiangxi, Jilin, Henan and Liaoning declined by more than 20% last year, according to the note.

In particular, southwest China's Yunnan province saw land sales revenue plunge 73% to only 30 billion yuan in 2021 from 112.4 billion yuan in the previous year and land sales revenue in every single prefecture-level region in the province declined last year. In the provincial capital of Kunming, land sales revenue slumped 78.3% on year.

The sharp shrinking of land sales revenue was beyond local government's expectations, as many of them se' budget at the start of 2021 significantly higher than the actual land sales revenue of the year.

In 2021, only six provincial regions including Jiangxi, Sichuan, Zhejiang, Jiangsu, Beijing and Shanghai achieved the full-year land sales target for 2021. Seven provinces including Yunnan, Heilongjiang, Inner Mongolia, Guangxi, Gansu, Hebei and Ningxia only achievee below 60% of their full-year target for land sales, with the figure for Yunnan province only at 19%.

Local governments' land sales is an important revenue source for both local and central government, with 30% of their revenue required to be provided to the central government.

According to calculations by GF Securities, land sales revenue accounted for 30% – 40% of local governments' fiscal revenue and more than 40% of land sales revenue is used for local government infrastructure projects.

"Land sales revenue last year were mainly generated in the first half of the year before the market stalled in the second half," said an official at a municipal government in central China. "We have been more cautious. We originally planned to build a road in 2021 but then decided to start the project in 2022. "

Looking ahead, analysts are not optimist about the land market in 2022. Moody's Investors Service said in a research note in October that, if the government doesn't change related policies, land sales revenue could slid by more than 20% in 2022, and even if the policy is adjusted to prevent land sales from shrinking sharply, full-year amount for 2022 will still be lower than 2021-level.

China Index Academy said in a report on January 7 that, as the housing market is in correction and property developers are facing liquidity stress, multi-level local governments will likely lower the threshold for participation in land auctions and increase the room for developers to make profit from a land purchases, etc.

According to a report from the China Real Estate Information Corporation (CRIC), despite the marginal easing in real estate financing environment at the end of 2021, developers still face funding stress and land market in 2022 will continue to operate at a low level.
That will obviously pressure revenues for infrastructure. The offset, infrastructure bond sales, are better than last year but hardly lighting it up: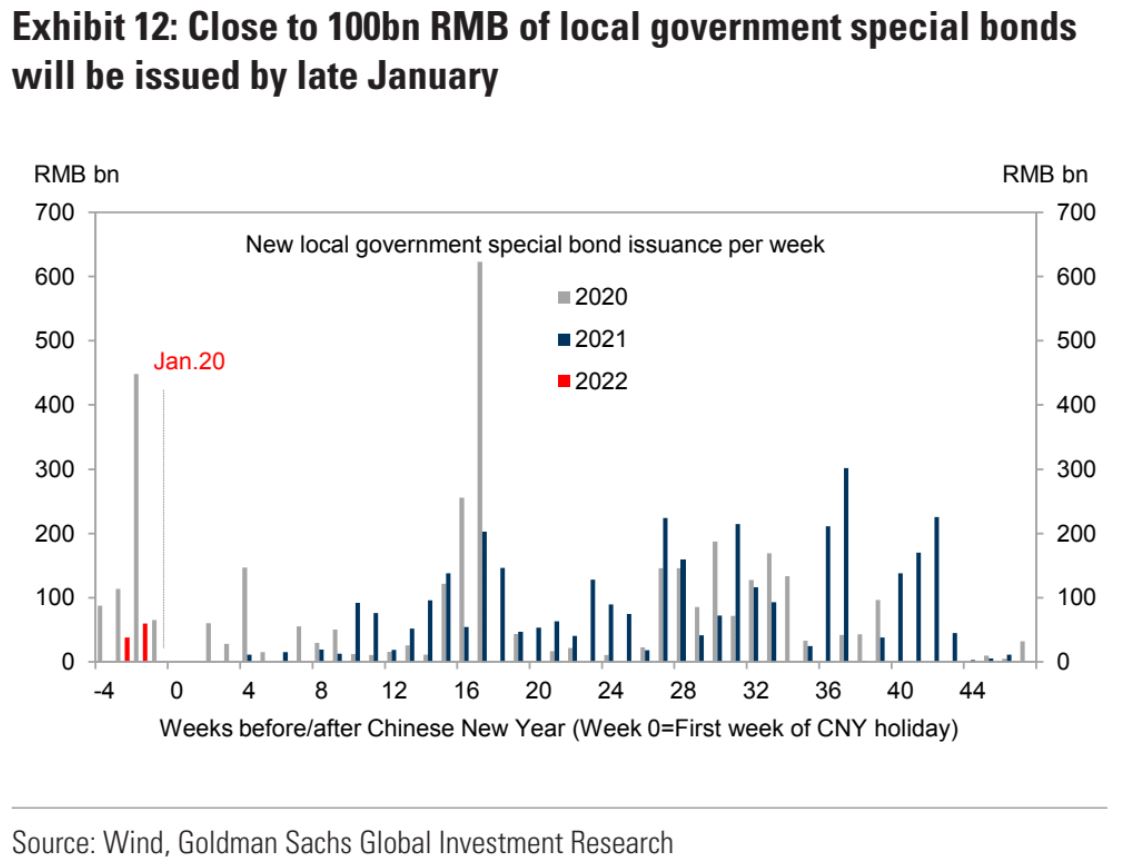 Construction demand for steel is still going to be weak throughout H1 at a minimum.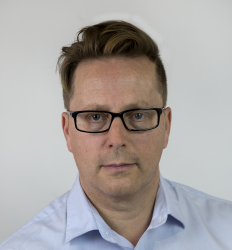 Latest posts by Houses and Holes
(see all)