The bear market property party is underway in China on its new, that is old, ponzi fix for developers to spend their client's deposits on sustaining the unsustainable:
Citigroup

The potential easing will likely be executed at the local level on a case-by-case basis without a formal announcement, according to analysts including Griffin Chan
The windows to implement the new rules could come late January before the Lunar New Year, and mid-March after the NPC annual meeting; the sector could see a better 2022 versus 2021 given more policy clarity since December
News to have positive impact on share prices; Citi's top picks include China Resources Land, Longfor, CIFI, Logan

Jefferies

The potential new rule on escrow funds is one of the last things the government can relax, and should give a clear direction to local governments on their implementation, analysts including Stephen Cheung write in a note
Escrow funds account for 30-50% of developer's pre-sales, thus a easing on the usage will ease property developer's short-term liquidity
However, "it would be hard to form a persistent near-term uptrend until the news is confirmed given the fragile investor sentiment."

CGS-CIMB

The potential new rule, if implemented, will release about $12 billion for 17 developers that CGS-CIMB covers, allowing them to pay short-term debt, says CGS-CIMB analyst analysts including Raymond Cheng
The news would be a near-term positive for the sector as eased rules could free up a meaningful amount of funds to developers: CGS-CIMB
CIFI, KWG, Logan and Times — firms that have medium liquidity risk —  to be key beneficiaries of the new rule, if implemented
I can only reiterate, how exactly is letting toppling, over-leveraged developers spend their client's deposits on repaying creditors going to reassure the property market that is it safe to buy?
This is robbing Peter to pay Paul so I do not expect it to have a material impact on sales or starts volumes, even if it helps alleviate some funding stress for a bit.
There is apparently a lot of hot money on the sidelines poised to catch this falling knife and it isn't waiting for it to stop falling.
Meanwhile, provinces are giving the game away on what kind of growth target we can expect and it appears to be "above 5%":
Several Chinese provinces set lower GDP growth targets for this year amid expectations of rising economic headwinds, in the latest sign that the world's second largest economy may resort to more supportive policy measures to boost the growth.

After the National Bureau of Statistics on Monday revealed China's GDP grew 8.1% in 2021, several provincial-level regions have announced their GDP growth for 2021 and also lowered their growth targets for this year.

South China's Guangdong province, the country's largest economic powerhouse, saw its GDP grow 8% in 2021 from a year earlier, said the local authority, slightly slower than the national GDP growth of 8.1%, but well above the local government's target of "above 6%" growth.

Guangdong set a target of "around 5.5%" for GDP growth in 2022. "There are many challenge for achieving the target, in particular in the first quarter and the first half of the year," said Zheng Renhao, director of the Guangdong Provincial Development and Reform Commission.

The province aims to achieve 8% growth in fixed-asset investment, 6.5% growth in retail sales, 3% growth in imports and exports, and 5.5% growth in industrial output.

The capital city of Beijing saw its GDP grow 8.5% in 2021 from the previous year to 4.03 trillion yuan and it aims to achieve a growth of "above 5%" for this year, down from last year's target of "above 6%", said the local authority.

The financial hub of Shanghai set 2022 GDP growth target at "around 5.5%" after its economy expanded 8.1% in 2021 to 4.32 trillion yuan, higher than the "above 6%" growth target for last year.
That will require more stimulus yet. But I still don't see it being enough to achieve anything beyond stabilisation at current (very low) levels for property activity.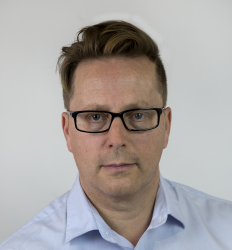 Latest posts by Houses and Holes
(see all)