Did you say MOAR? Goldman on the PBoC:
PBOC held a press conference this afternoon on the MLF and OMO policy rate cut on Monday (January 17). In general the tone from PBOC is very dovish and pro-growth. PBOC stated the need to expand the monetary policy toolkit, hinted at an LPR (Loan Prime Rate) cut and potentially another RRR cut, and also emphasized the need to stabilize expectations and push for faster credit growth through mentioning that "the previous decline in macro leverage gives room for monetary policy easing".

We summarize key takeaways from the press conference:

1) On the broad guidance and timing of monetary policy easing: PBOC acknowledged "three layers of downward pressures on the economy", including demand contraction, supply disruptions and weak sentiment, and mentioned for this year, PBOC would 1) maintain stable broad credit growth through utilizing multiple monetary policy tools, keep liquidity ample at reasonable levels, and guide M2 and TSF growth to be broadly consistent with nominal GDP growth; 2) to continue pushing for structural improvement in overall credit by stepping up support to SMEs, innovation and green development; 3) to push for further reduction in corporate funding cost. PBOC mentioned the "further opening up the monetary policy toolbox to stabilize overall credit and avoid a sudden collapse of credit flows"; PBOC said it would guide financial institutions to expand credit extensions and to front-load policy support. PBOC also urged policies to be ahead of the curve and be responsive to market concerns to better guide expectations and sentiment.
2) On interest rates and RRR: When asked about whether the cut of policy interest rates imply the beginning of an easing cycle, whether LPR/RRR would be cut,and whether PBOC worries about the policy divergence between China and the US, PBOC officials responded by stating that LPR would follow market interest rate changes, and PBOC would increase flexibility of the exchange rate, so the exchange rate would be the automatic stabilizer for the macroeconomy and cross-border flows, adding it would maintain RMB exchange rate broadly stable at equilibrium level. PBOC mentioned that the average RRR for financial institutions are now at 8.4%, not a high level relative to other developing economies and relative to China's own history, so there is less room for lowering the RRR but "from another perspective, while the room is smaller, there is still room" and the PBOC would "utilize this (RRR) tool when needed depending on economic growth situation".

It is also worth noting that PBOC commented that LPR is a macro indicator and interest rate for the broad economy, not specifically targeting selected industries. Changes in LPR thus would have implications for all industries and the whole economy.

3) On macro leverage ratio: PBOC mentioned that it would maintain a stable macro leverage ratio and in the previous five quarters, macro leverage ratio declined ,which leaves room for future monetary policy easing.
4) on property: PBOC mentioned it would maintain the consistency and stability of property policy and push for healthy development of the property market. The long-term objective of "housing is for living in, not for speculation" was reiterated.
5) on the exchange rate: PBOC mentioned that the strong trade surplus contributed to RMB appreciation, but for a large economy like China, persistent one-way exchange rate appreciation or depreciation would be difficult so the exchange rate would be kept broadly stable at
reasonable levels.

Our interpretation: PBOC sent a loud and clear easing signal through today's press conference, partially as policymakers try to guide market expectations. PBOC acknowledged weak activity growth and urged financial institutions to accelerate credit extensions, and their comments on LPR and RRR also suggest LPR will likely be cut on January 20 and that PBOC might further cut RRR especially if economic growth disappoints. As we discussed previously, weak credit demand dragged on overall credit growth despite policymakers guidance on accelerating credit extensions, and therefore it is worth watching whether 5-year LPR will be cut as well (PBOC's comment that LPR is for the whole economy not for specific sectors potentially leaves room for a 5-year LPR cut, in our view) and whether local property policy easing helps stabilize property construction activity. Infrastructure investment also rebounded in December in light of policy easing measures, which would also add to overall credit demand.

While the dovish signal at today's press conference is largely in line with our expectation, it appears that the PBOC is accelerating easing measures to stay ahead of the curve and to prevent expectations and demand from softening further. We now expect another 10bps policy interest rate cut in Q2 (1yr MLF rate to 2.75% and 7d OMO to 2.0%) in addition to a 50bp RRR cut later in Q1.
Not enough? Here's some MOAR:
China's top state planner said that it will appropriately front-load infrastructure investment and steadily push forward major projects to achieve concrete results.

In light of more uncertainties in the first quarter, policy will be "upfronted" accordingly for the earlier materialization of intended effects, said the National Development and Reform Commission (NDRC) at a news briefing on Tuesday.

The country will appropriately advance the deployment of infrastructure and steadily push forward construction of 102 mega projects that were already spelled out in the 14th Five-Year Plan period (2021-25), it said.

Supportive work will include a detailed list of projects, measurable appraisal system, and support in the use of land, energy and funding, it said. Some of the mega projects are roads, railways, public transit systems, airports, nuclear power plants, power transmission lines and pipelines.

On Monday, Ning Jizhe, vice chairman of the NDRC and head of the National Bureau of Statistics (NBS), noted that there is great potential for infrastructure investment in China compared with developed nations.

Continuous expansion in effective investment is still needed in the effort to achieve high-quality growth and build a modern socialist power, Ning said.

Yao Jingyuan, special researcher at the Counsellors' Office of the State Council, the cabinet, said that the measures will be effective in addressing contracting domestic demand and sluggish consumption growth, the two major weak points in the Chinese economy at the moment.

Regarding the near-flat 0.4% growth for infrastructure investment in 2021, Yao said that "this is an area that the government could work on and boosting infrastructure will help combat sluggish domestic demand."
We shall see. I expect stable at best. Why? Because it's not enough as crashed land sales gut local government revenue for building.
Is there any end in sight to that? Nope:
Since taking the top spot from China Evergrande Group in 2017, Country Garden has remained the nation's largest developer in China by contracted sales. It employs more than 200,000 people.

Headquartered in the southern city of Foshan in Guangdong province, the firm – like China Evergrande Group – has focused in recent years on building housing developments in lower-tier cities.

And, like Evergrande, Country Garden has also relied heavily on access to funding in the offshore credit market; actually not just Evegrande but virtually all developer peers that binged on debt to fuel growth in the past decade only to see the window slam shut now. According to Bloomberg, it has the largest pool of outstanding US dollar bonds among China's biggest property firms, excluding defaulters, with some US$11.7 billion outstanding, Bloomberg-compiled data showed.

Founding chairman Yeung Kwok Keung transferred his controlling stake to his daughter Yang Huiyan in 2005. She is now the firm's vice-chairman and is the richest woman in China, according to the Bloomberg Billionaire Index.

Or at least she was, because on some of Country Garden's US dollar notes plunged to record lows in the wake of a report that the firm failed to win sufficient investor support for a possible convertible bond deal. Longer-dated bonds were trading as low as 69 cents on the dollar as of late Friday.

This is notable because China's developer was relatively resilient in the face of the liquidity crisis sparked by a government crackdown on excessive borrowing by builders and housing market speculation, and had been unscathed by the crisis at industry giant Evergrande. But just as we warned back in September, China's slow-motion real estate crisis which revolves around what Goldman calculated last year was the world's largest asset which absent significant stimulus from Beijing, is facing a very painful derating.

According to Bloomberg, while Country Garden is not facing imminent repayment pressure – it has US$1.1 billion of dollar bonds due this year and had 186 billion yuan (S$39.5 billion) of available cash as of June last year – risks may emerge if it is seen to have limited access to funding. Any sign of doubt in the firm's capacity to weather liquidity stress risks may prompt a widespread repricing of other higher-quality developers. With more than 3,000 housing projects located in almost every province in China, Country Garden's financial health has immense economic and social consequences, far greater than Evergrande.

Worse, if the firm starts showing signs of stress, it will severely damage already fragile investor and homebuyer confidence, posing threats to China's economy and even social stability. And that's when China's Lehman moment will truly emerge.

Where it gets challenging is that similar to Evergrande, more than 60% of Country Garden's contracted sales in mainland China came from the third- and fourth-tier cities, said its 2021 interim report. Demand in lower-tier areas may significantly weaken in 2022, said a forecast by Fitch analysts. Being a "pure developer", it is less flexible when it comes to raising cash by selling assets, said Bloomberg Intelligence analyst Andrew Chan.

Country Garden's strategy is to manage its current assets effectively, in addition to expanding its business, the told Bloomberg News, although it clearly did not anticipate the recent meltdown in its bonds. "The firm is experiencing less volatility than the overall market" amid a broader market downturn, it said. The developer sold bonds and asset-backed securities in the local market in December, reflecting support from both investors and regulators, and maintained its ratings at all 3 major rating firms last year, said the comments.

Country Garden holds both investment-grade and high-yield credit ratings from the 3 major risk assessors, making it a so-called crossover name that could be vulnerable to becoming a 'fallen angel'. That could in turn raise its borrowing costs and eliminate yet another builder from the dwindling pool of higher-rated developers that investors can turn to during the credit squeeze.

It has the equivalent of an investment-grade triple B rating at both Moody's Investor Services and Fitch Ratings, and the highest possible speculative-grade rating at S&P Global Ratings. Still, the borrower is likely to "strengthen its financial resilience by controlling debt growth and maintaining disciplined land acquisitions", S&P analysts wrote in a September report that reaffirmed its rating.

Still, the builder may find it difficult to revive sales in 2022 with weakening market sentiment in lower-tier cities, where 77 per cent of its land bank is located, said Bloomberg Intelligence analyst Kristy Hung. The firm's sizeable amount of newly acquired land continues to be located in such areas, raising further concern about cash collection, she wrote.

Meanwhile, in the latest wave of selling, investors are now scrutinizing Country Garden's capacity to raise funding from a variety of channels, particularly as the offshore credit market remains effectively closed to most developers. It needs to repay or refinance some US$1.3 billion on bonds this year, the majority of which are dollar notes. Its next maturity is a US$425 million bond due Jan 27.

The selling in Country Garden's bond accelerated last week after the company struggled to tap the market for fresh funds, reportedly pulling a $300 million convertible bond issue due to weak demand. At the same time, Sunac's shares sank a record 23% after it sold new equity. Focus has also turned to the spillover effects of Country Garden's falling bond prices on the notes of other stronger developers as fears of contagion risks remain elevated.

Just to shore up confidence that it won't be the next Evergradnde, a statement on the Hong Kong stock exchange late Monday said  that Country Garden bought back an aggregate principal amount of $5m of 4.75% notes due July 2022 and $5m of 7.25% notes due April 2026. And even though the company added that it would monitor market conditions and "may make further repurchase of its bonds", we are concerned that this tiny, theatrical $10MM buyback will do little to restore investor confidence.

And as investors nervously eye the fate of China's largest developer, fresh turmoil rocked Chinese property bonds on Monday on concern over the true scale of the industry's hidden debts according to Bloomberg, deepening a selloff among higher-rated firms.

The latest selloff was catalyzed by a Debtwire report according to which Logan Group could be on the hook for $812 million of guarantees on outstanding obligations due through 2023. The news hammered Logan's note due 2023 which sank 14.1 cents to a record low 62.9 while Country Garden's shorter-dated bond due 2024 tumbled 12.9 cents to 67.7 cents, extending last week's selloff for the country's biggest developer.

According to Bloomberg, the selling in Property stocks is morphing from one catalyzed by specific event to one sparked by mounting concerns about the transparency of China's better developers, and is forcing bondholders to question the liquidity of firms whose finances appear sound. More debt would mean more creditors, some of whom could demand early repayment. There's also the risk that hidden liabilities like trust loans, private bonds or high-yield consumer products receive preferential treatment over money owed to offshore creditors. China Evergrande Group, Kaisa Group Holdings Ltd. and Shimao Group Holdings Ltd. have all faced such obligations.

While Logan, whose bonds traded at close to par as recently as last month, and which rated the equivalent of a BB rating at all three major credit risk assessors, denied both the report and market speculation the company has privately sold debt, that did little to ease the puke in its bonds which quickly spilled over to the rest of the property segment.

Already fragile investor confidence has taken a battering this year, effectively keeping the dollar bond market shut for developers. That's left the sector with limited refinancing options, increasing the risk of companies failing to pay debt on time.

"Risks across the Chinese property sector are rising, evident from difficult refinancing conditions for even the most well-regarded firms," said Wei Liang Chang, a macro strategist at DBS Bank Ltd. Greater clarity on the disclosure of liabilities as well as asset sales are crucial to shore up confidence, he added.

Real estate financing received by developers plunged about 19% in December from a year earlier, the sharpest decline in more than seven years, according to Bloomberg calculations based on full-year government figures released Monday. Home sales by value declined 19.6% in December from a year earlier, a sixth consecutive monthly drop, while property investment shrank 14%.

According to Bloomberg calculations, at least seven developers have defaulted on dollar bonds since October. That includes Evergrande, whose crisis has ensnared lender China Minsheng Banking, the world's worst-performing bank stock. Guangzhou R&F Properties Co. was downgraded to restricted default by Fitch Ratings last week due to what the ratings firm called a distressed debt exchange.

As if that wasn't enough, there remains the problem of the frozen bond market. With bond yields of property developers at stratospheric levels, Chinese property firms need to repay or refinance some $99 billion of local and offshore bonds this year. Just under half of that is outstanding dollar debt, Bloomberg-compiled data show.

Bottom line: as much as Beijing wants to, it will have to step in and bailout not just the property developers but the entire housing markets, where transactions have cratered and confidence has evaporated. And to do that, China will have to ease financial conditions much more aggressively than it has done so far – yes, overnight Beijing cut rates for the first time since 2020, but that step is nowhere near enough. To avoid an all out depression, Beijing will have to do much, much more… and not just Chine but the rest of the world's central banks too.  Which is why anyone who believes that the current tightening euphoria will last more than a few months, well we have a bridge in Wuhan we'd like to sell you.
I agree. So long as Beijing keeps the rein on the "three red lines" limiting credit availability to developers, the price of credit will have to keep falling. Indeed, if Beijing does not buckle, and fiscal support suggests that it is not there yet, the price of credit may have to fall much further than anybody dares contemplate. The only constraint on that will be capital outflow and a falling CNY (which is still not happening but surely will as the Fed tightens).
That still suggests an intensifying crisis ahead for EM assets and commodities.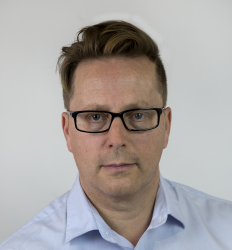 Latest posts by Houses and Holes
(see all)