Another attempted property fix is on the drawing board:
Chinese regulators are considering lifting some restrictions on developers' access to cash from presold properties tied up in escrow accounts, according to people with knowledge of the matter, a potentially major step toward easing the industry's liquidity crunch.

Regulators including the housing ministry and the banking watchdog are still discussing details and may convey the instructions through window guidance to local governments later this month, said the people, asking not to be identified because the talks are private. Authorities are contemplating a package of policies to prevent a deepening of the real estate crisis, one of the people said.
The level of hysteria over this is something to behold:
A record-breaking rally in Chinese property bonds is highlighting the huge sums of money primed to flow into the distressed securities should Beijing dial back its industry crackdown.

"This is a strikingly positive development," said Wei Liang Chang, strategist at DBS Bank Ltd., referring to Wednesday's reports on presales. "There is scope for a reflexive bounce in property credit — particularly for investment-grade names. It could herald a greater degree of policy support for developers' financing."
We've been seeing that for months. This is neither striking, surprising nor overly significant. It will help at the margin. But it is robbing Peter to pay Paul. Why would buyers of property respond favourably to their cash being put at the disposal of a series of demonstrably shaky developers?
What the excitement does show, at least, is that there is still plenty of money out there trying to catch this falling knife. Paradoxically, that makes a more strident rescue less likely.
The funding task ahead for developers remains daunting:
Chinese property developers are facing a large amount of offshore debt maturing this year, at a time when housing sales are slowing and financing channels remains closed off following the country's campaign to curb borrowing in the sector.

Property developers will see $18.5 billion of offshore debt coming due in the first quarter of the year, the highest quarterly amount since 2015, according to data from Wind Information.

According to data compiled by Huatai Securities, Chinese property developers will see $54.2 billion, $59.3 billion, $43.5 billion and $35.8 billion worth of offshore debt mature in each year between 2021 and 2024. In the four quarters of 2022, they will see offshore debt maturities of $18.5 billion, $14.8 billion, $14.1 billion and $12 billion, respectively.

Kaisa Group Holdings, Guangzhou R&F Properties Co Ltd and Yunnan Health & Cultural Tourism Holding Group Co Ltd were among the developers having at least $2 billion worth of debt maturing this year, topping the list.

Developers in the country are facing an unprecedented liquidity squeeze as years of regulatory curbs on borrowing lead to a string of offshore debt defaults and credit rating downgrades.

The slowdown in the sector further pressured developers, with property investments in December falling at the fastest pace since early-2020, clouding the country's outlook despite a robust headline economic growth figure.

"The peak for property developers' onshore bond maturities has passed, but the sector is going through a peak for offshore debt maturities," said Huatai Securities in a research note.

If combining their onshore and offshore debts, Chinese property developers will see relatively large debt maturities in the first quarter and third quarter this year, it said.

Considering that property sales are still sluggish in the first quarter and meanwhile, it remains difficult for property developers to raise funds in foreign exchanges to repay debts, "the first quarter this year will be the most difficult time for mainland property developers this year," according to the note.

All financing channels for the real estate sector has been tightening. "Non-operating cash flows experienced the most challenging phase in 2021," Huatai Securities said.
And the chicanery extreme:
Embattled property developer China Evergrande Group recently transferred its stake in several project companies to partners as part of its efforts reduce debts.

An Evergrande unit in Kunming, southwestern China's Yunan province, transferred its entire stake in Kunming Hengtuo Estates to Minmetals International Trust Co. Ltd. on January 13, at a valuation of 50 million yuan, according to public records.

Kumming Hengtuo Estate is the developer of Kunming Evergrande Linxijun, a residential and commercial complex project with about 223,700 square meters in 17 residential buildings and some commercial properties. In April 2020, Evergrande's Kunming unit purchased the land at a price of 689 million yuan after 97 rounds of biddings.

Prior to the transfer, Minmetals International Trust was already a creditor of Evergrande Linxijun project. In September 2020, Evergrande's Kunming unit pledged all of its stake in Kuming Hengtuo Estate to Minmetals International Trust.

A similar stake transfer was filed January 12 between an Evergrande unit in Foshan, southern China's Guangdong province, and Minmetals International Trust, showed records.

Project company Foshan Nanhai Junkai Real Estate Development Co. Ltd transferred its 49% stake in Shunde Yingqing to Minmetals International Trust which now holds 100% stake in Shunde Yingqing after the deal.

Shunde Yingqing is developer of Foshan Evergrande Jinbi Huafu, a residential project. In April 2020, Evergrande spent about 4.737 billion yuan purchasing the land for the project. Initially, Foshan Nanhai held 100% of the project, but in December 2020, it transfered 51% stake to Minmetals International Trust and also pledged its own 49% stake to Minmetals.

"The stake transfers were not asset sales but using the stake transfer to repay debts to previous partners," an Evergrande employee said. The deals didn't bring any revenue to the company.

The transfers also aim to ensure the delivery of the projects as Minmetals Trust will continue their development, the person said.

Minmetals Trust said after the deals that it believes that taking over the stake in the project companies in question to ensure normal operations of the projects is the best solution to the problems faced by these projects.
With floor area starts down 30% in Q4, land sales down 70%, and apartment sales volumes still down 20-30% today, we are still a long way from any kind of sustainable fix.
Indeed, the incrementalism of the policy response is intact so there is no panic yet, nor extreme measures.
Put it this way for investment purposes. If the incremental policy approach works then the crisis will deliver a structurally lower output of realty. If it fails, then there's big downside ahead as the crisis takes down a bank or two before another crazed cycle takes hold.
Either way, there's more pain ahead.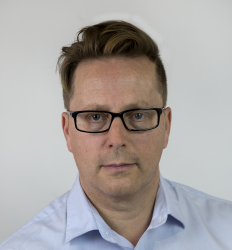 Latest posts by Houses and Holes
(see all)