Chinese data for December is out and is a mess. The headline numbers were fine owing to resumptions in output after recent energy-related shutdowns. Q4 GDP was a respectable 1.6% to deliver a lousy 4% over the year: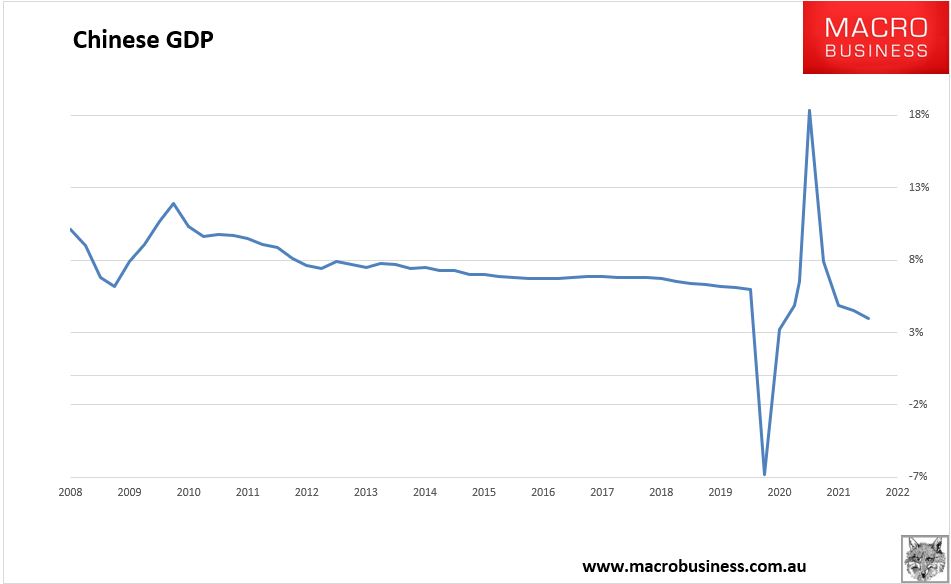 Growth internals were mixed for the month of December. Industrial production was decent year on year at 4.3%, fixed-asset investment 4.9% but retail sales were weak at 1.7%.
However, the all-important property segment is where the action is and it is downright ugly. New property starts were down 31% year on year: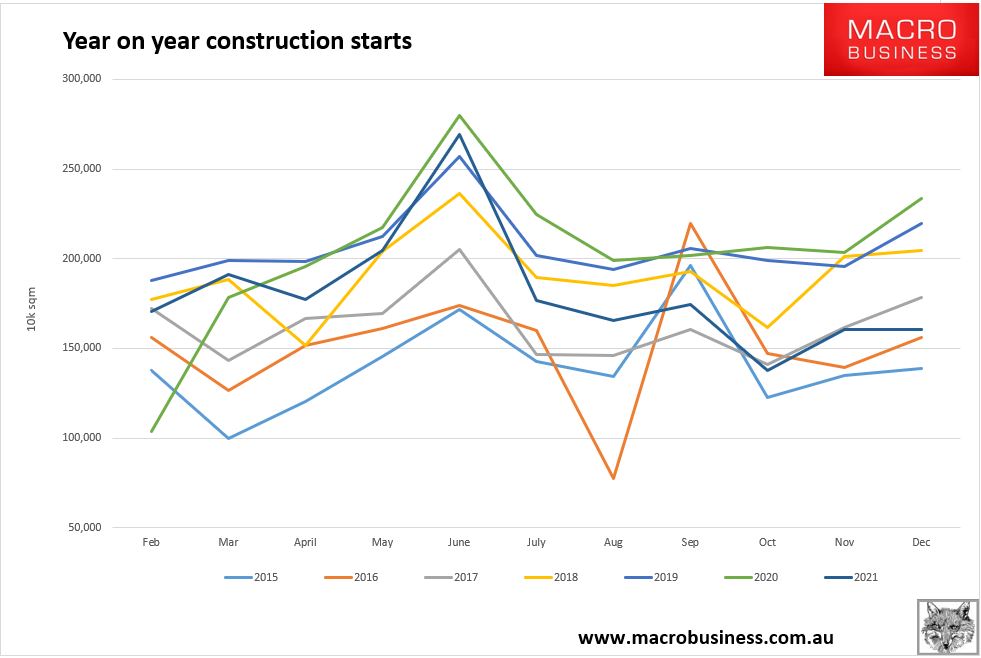 The full year was down 11% so there is a lot worse to come in annual figures: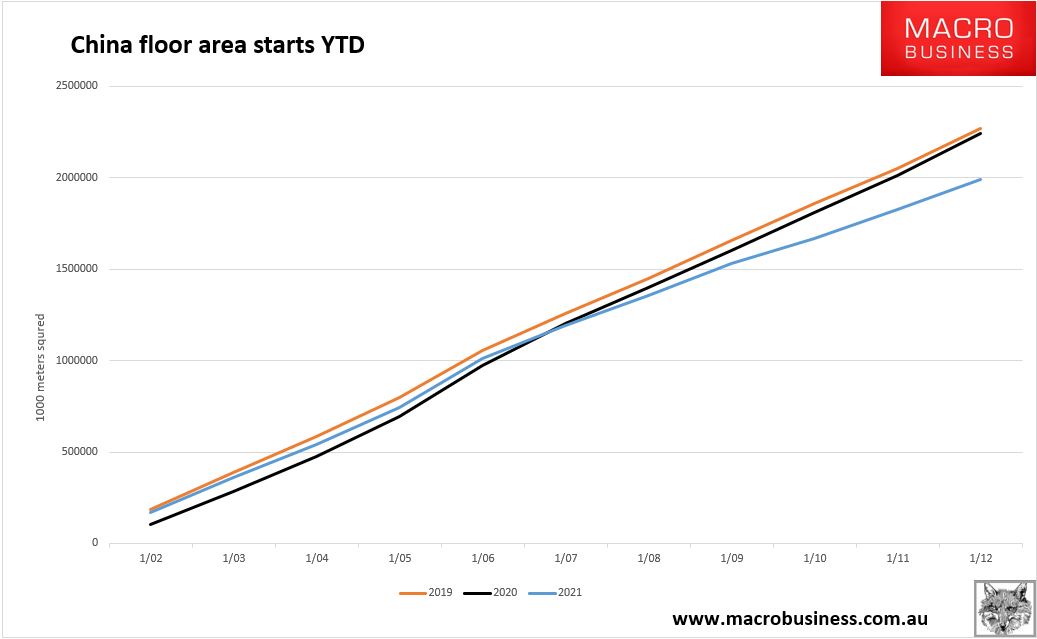 This is much worse than anybody has in their outlooks, most of which are for a 5% fall in 2022. Every 10% rise and fall in property starts is roughly a 50mt iron ore demand shift.
Nonetheless, steel output roared back in December to its highest in six months as stimmy hopes fly: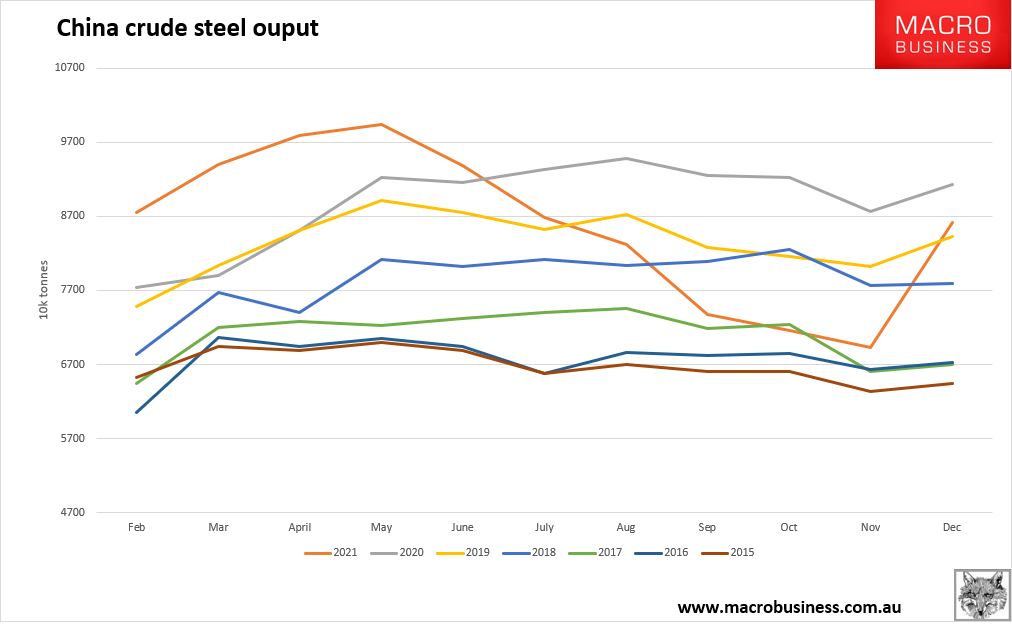 But, steel output is now far too high now for the demand outlook. Cement production tells the tale, slumping into year-end to a six year low: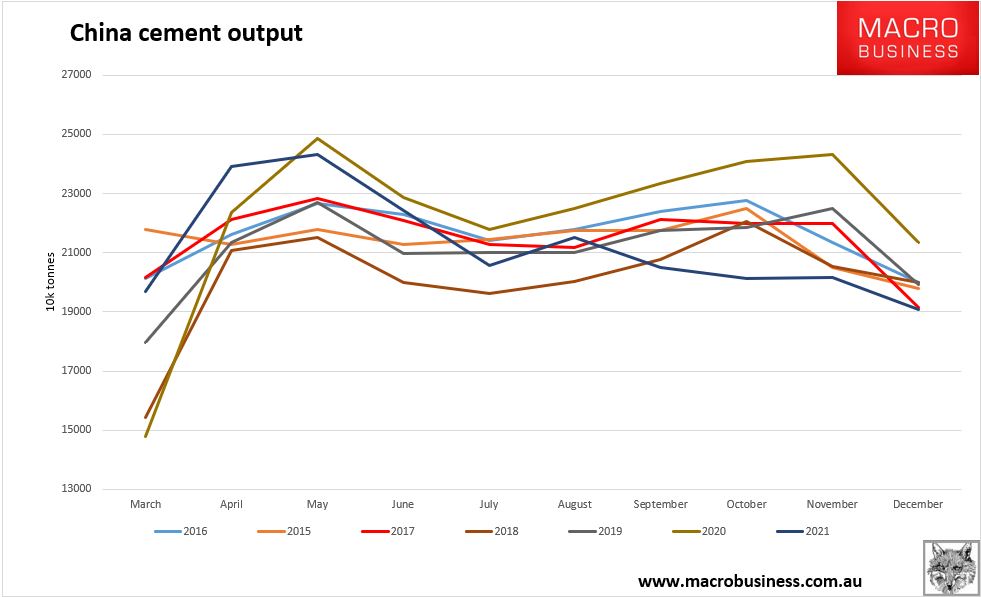 And, as expected, steel recycling is surging back as well, absorbing a large slice of any new demand: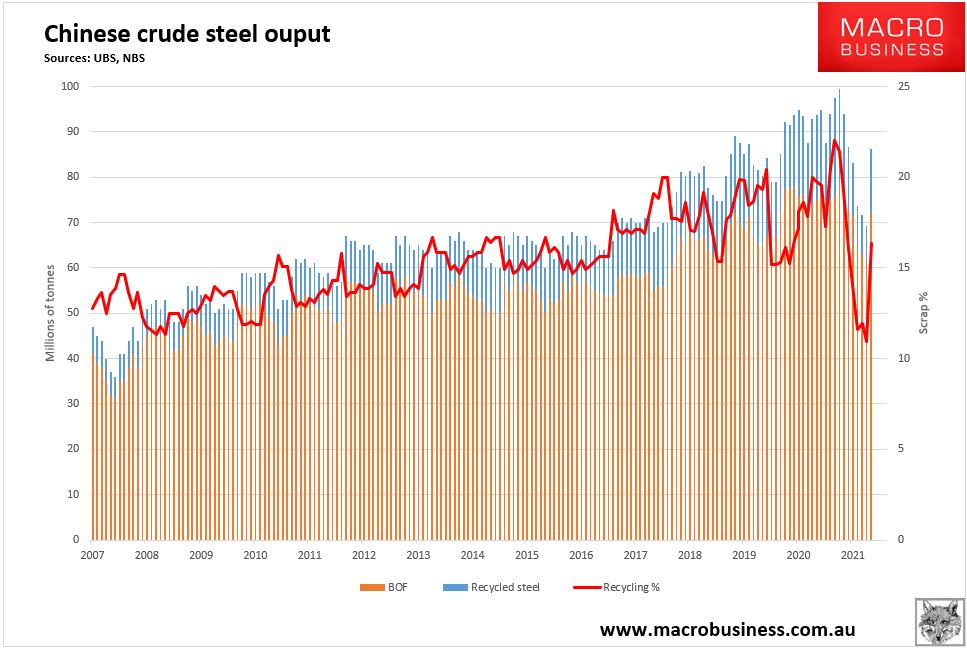 It is no surprise at all that the PBoC cut rates:
China lowered a key interest rate for the first time since the peak of the pandemic in 2020 as a property-market slump and repeated virus outbreaks dampened the nation's growth outlook.

The People's Bank of China cut the rate on its one-year policy loans by 10 basis points to 2.85%. That's the first reduction since April 2020. It also slashed the rate on the seven-day reverse repurchase agreements by the same magnitude to 2.1%.
That is nowhere near enough to turn this around. A one-third drop in property starts is a crash in any man's language and there is no sign of it improving on the ground as sales remain lousy plus developer balance sheets are still under intensifying pressure, slashing starts and land purchases, which will also inhibit infrastructure.
This is very bad data for bulk commodity demand over the next six months.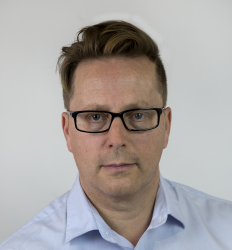 Latest posts by Houses and Holes
(see all)