Amid the recent surge in demand, Victorian COVID-19 Commander Jeroen Weimar announced today that 54 private PCR testing sites will temporarily close in a bid to catch up on the backlog of tests:
"They will continue to work 24-7 to process the backlog of test results".

"It is a challenging time for all of us."
A major NSW pathology lab also announced that it would close down 28 of its 29 testing sites in a bid to process the backlog of tests across the state.
Meanwhile, infectious diseases expert Peter Collignon wants COVID testing overhauled now that there is widespread community transmission across the country:
Professor Collignon said PCR tests should be prioritised for people in hospitals where Covid-19 is a risk to sick people, and rapid antigen tests should be prioritised for nursing homes or high-risk occupations.
Anyone else who has Covid-19 symptoms including headache, fever and sore throat should assume that they have the virus and reduce pressure on the testing system.

"During winter, everybody who has a sore throat doesn't run and get an influenza test, even though they might want to know what they have got," he told Sky News.

"I think we're going to have to be a bit more discriminatory with our testing.

"The reality is that people who are known to be positive need to stay at home, and their close contacts need to stay at home.

"That is because we are trying to reduce the spread to others."
This makes a lot of sense. Given COVID is becoming endemic and the overwhelming majority of people are now vaccinated and experience only mild symptoms, there is little sense in continuing the old testing regime.
Scarce resources should only be used on those experiencing major symptoms or illness, not wasted on people who are only getting tested because that's what they believe they are required to do.
Several of my neighbours and friends currently have COVID. All are fine and are isolating at home. I have also awoken with a mild headache and cold symptoms and probably have COVID. But I am not willing to pay scalper prices for a RAT or line up for a day for a PCR test.
I'll isolate at home like everyone else until I feel 100%. That's what I do for a cold or the flu. Why should COVID be any different?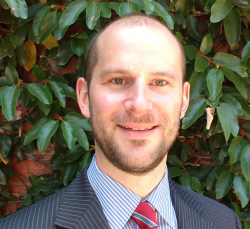 Latest posts by Unconventional Economist
(see all)