Goldman Sachs with the note:
The number of Covid cases in China jumped in late December, with Shaanxi province the new epicenter. Although China has not yet reported any local infections linked to Omicron, markets have been increasingly concerned about the potential impact if the highly transmissible variant enters China and leads to further restrictions. In this note, we discuss the likely Covid policy response by Beijing and the potential impact on growth under different scenarios.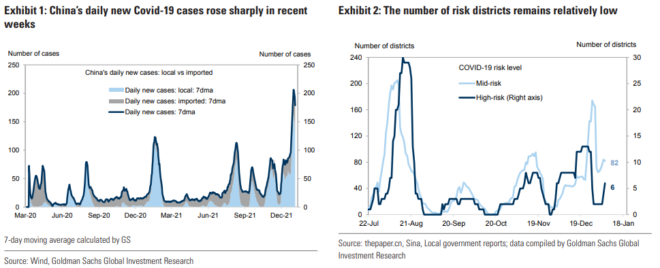 Beijing's zero-tolerance Covid policy (ZCP) has clear economic costs and such costs appear to be increasing over time as each new variant is more transmissible than the previous ones, an increasing number of major economies shift to "live with Covid" (LWC), and permanent damage may take place in some services industries after two years of ZCP. At the same time, the costs for China to LWC may be even higher given the large population and the low vaccine efficacy. In addition, some political considerations probably tilt the decision further in favor of keeping the ZCP. Therefore, we expect Beijing to maintain its ZCP through at least late 2022.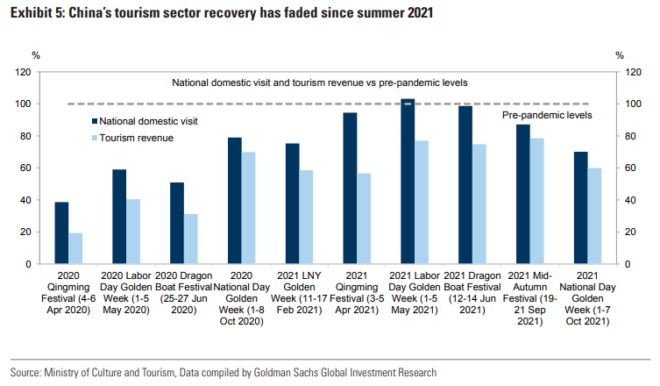 Considering the significant uncertainties, we have conducted scenario analyses to frame the potential risk. Under our base case, wherein the government is successful in keeping Omicron from spreading broadly, we estimate the impact of recurring but small local Covid-19 outbreaks to be -0.9pp on China's 2022 GDP growth, which has already been reflected in our current forecast of 4.8%. In a downside scenario, with multiple provinces hit by Omicron this winter (similar to the outbreak in August 2021), China's growth would face an additional 0.9pp drag this year. In a severe downside scenario, wherein Omicron results in a national lockdown, it would shave 3.3pp in headline annual GDP growth from our current forecasts.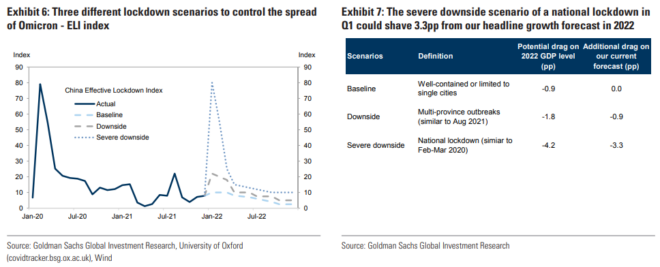 To be sure, the uncertainties remain significant in our scenario analysis, with many medical, economic, and political unknowns. China's ability to maintain its ZCP in the face of the Delta variant and the government's tightening of border controls have reduced the risk of Omicron entering China, which suggests it may be too early to make the downside scenario our new base case. That said, we think these scenarios provide some useful parameters to gauge risk and to adjust expectations as more medical evidence is made available and China's Covid situation evolves.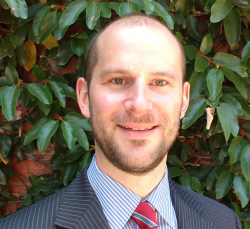 Latest posts by Unconventional Economist
(see all)