The Beijing Olympic Committee (BOC) has warned that protests by athletes at the upcoming Winter Olympics that breach China's restrictions on freedom of speech would be liable under Chinese law.
Yang Shu from the BOC contends that the politicisation of sports is contrary to the Olympics Charter, while any behaviour that is against the "Olympic spirit", particularly against Chinese laws and regulations, would be subject to "certain punishment".
Joint Committee on Intelligence and Security chairman James Paterson has described the BOC's comments as a "chilling warning" to athletes that they should not exercise their freedom of speech at the Winter Olympics.
Whereas human rights lawyer Nikki Dryden labelled the BOC's comments "despicable".
From the Brisbane Times:
"Any expression that is in line with the Olympic spirit I'm sure will be protected," said Yang Shu, the BOC's deputy director-general of international relations.

"Any behaviour or speech that is against the Olympic spirit, especially against the Chinese laws and regulations, are also subject to certain punishment."

Yang said, "the politicisation of sports is one of the things opposed by the Olympic Charter" and that "dedicated departments" would establish if any protests violated Chinese laws or the Olympic regulations…

Paterson, a Liberal senator, said the message from the Beijing organisers violated freedom of speech at a time when global concerns about China's treatment of its citizens and threats to Hong Kong, Xinjiang, Tibet and Taiwan were rising.

"This is a chilling warning to all athletes ahead of the games that they should not exercise their freedom of speech while in China"…

"The International Olympic Committee must take concrete steps to ensure that athlete safety and welfare is robustly protected during the games and should never again agree to hold them in any jurisdiction where that cannot be guaranteed"…

"This is a pretty despicable quote coming from the organising committee," [Nikki Dryden] said. "Part of the problem is that there's no process in place for what happens when there is a potential breach. The Chinese Communist Party has inserted itself into that process and that's really scary for an athlete."
All Olympic participants are reportedly required to download an App that includes a list of keywords – such as Tiananmen Square massacre, Xinjiang and Tibet – that triggers surveillance, as well as a feature that allows users to report "politically sensitive" content.
Ahead of the Tokyo Games last year, the International Olympic Committee amended its charter to allow athletes to express their views before the start of competition, on the field of play and at press conferences. The CCP is clearly trying to reverse this charter.
The CCP's attack on freedom of speech also comes as a number of countries join a limited boycott of the Beijing Games, in which officials won't go but athletes will. These include: the US, Australia, UK, Canada, Belgium and Lithuania.
The US, Dutch, Canadian, and British Olympic teams have also told their athletes to take burner phones and laptops with them to the Games and leave their personal devices at home.
I'd be interested in hearing Paul Keating's and Kevin Rudd's spin on this?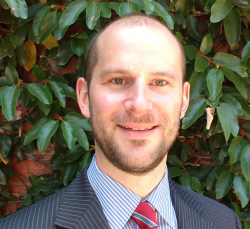 Latest posts by Unconventional Economist
(see all)