The Australian Open tennis tournament has been overshadowed by protests for a second time this year after Tennis Australia ejected two spectators for wearing T-shirts in support of Chinese player Peng Shuai. Video footage of security officials and police ejecting the two protesters, who had a banner and T-shirts emblazoned with the Chinese player's face and the phrase: "Where is Peng Shuai?", was circulated online over the weekend. Peng came under pressure last year after she accused a senior Chinese government official of sexual assault. Tennis Australia said spectators were not allowed to display political or commercial statements during the tournament.

Interestingly, journalists can ask questions about the Peng Shuai situation to players, but fans, seemingly, aren't allowed to…. #AusOpen pic.twitter.com/SCqNlH2bOx

— Matt Walsh (@MattWalshMedia) January 23, 2022
It has nothing to do with the $25m of Chinese sponsorship.
Scott Morrison's profile on China's largest social media website has been hacked and re-branded to push the Communist nation's propaganda in what has been dubbed a 'blatant' act of censorship.

The Australian prime minister has recently seen his WeChat account turned into a pro-Beijing mouthpiece under the name 'Australian Chinese new life', in what intelligence chiefs are calling 'foreign interference'.

Mr Morrison's 76,000 followers on the 'super app' were sent a notification indicating they should opt out immediately or they'd be automatically signed up to the bizarre new account.
The PM clearly visited the tournament.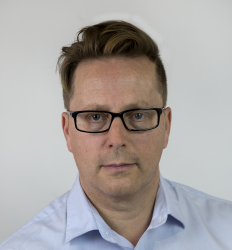 Latest posts by Houses and Holes
(see all)