Yesterday it was all the way with the CCP for AO. Not today:
Fans at the Australian Open can wear "Where is Peng Shuai?" shirts as long as they are peaceful, tournament chief Craig Tiley told AFP on Tuesday.

Video emerged on Sunday of security staff ordering spectators to remove shirts and a banner in support of the Chinese player at Melbourne Park. It prompted tennis legend Martina Navratilova to brand the move "pathetic".

Peng, the former doubles world number one is absent from Melbourne and there are fears for her wellbeing after she alleged online in November that she had been "forced" into sex by a Chinese former vice-premier during a years-long on-and-off relationship.
Welcome to your new world order. Gideon Rachman:
America's defeat in Afghanistan, symbolised by the chaotic withdrawal from Kabul in the summer of 2021, has given the Russians hope that the US-led world order is crumbling. Lukyanov argues that the fall of Kabul to the Taliban was "no less historical and symbolic than the fall of the Berlin Wall".

Influential Chinese academics are thinking along similar lines. Yan Xuetong, dean of the school of international relations at Tsinghua University in Beijing (Xi's alma mater), writes that "China believes that its rise to great-power status entitles it to a new role in world affairs — one that cannot be reconciled with unquestioned US dominance."

Like Lukyanov, Yan believes that "the US-led world order is fading away . . . In its place will come a multipolar order". President Xi himself has put it even more succinctly with his often repeated claim that "the east is rising and the west is declining".

For Russia and China, the making of a new world order is not simply a matter of raw power. It is also a battle of ideas. While the western liberal tradition promotes the idea of universal human rights, Russian and Chinese thinkers make the argument that different cultural traditions and "civilisations" should be allowed to develop in different ways.

…Beijing and Moscow argue that the current world order is characterised by an American attempt to impose western ideas about democracy and human rights on other countries, if necessary through military intervention. The new world order that Russia and China are demanding would instead be based on distinct spheres of influence. The US would accept Russian and Chinese domination of their neighbourhoods and would abandon its support for democracy or the colour revolutions that might threaten the Putin or Xi regimes.

…Russia and China clearly have similar complaints about the current world order. There are also some important differences between the approaches of Moscow and Beijing. Russia is currently more willing to take military risks than China. But its ultimate goals may be more limited. For the Russians, the use of military force in Syria, Ukraine and elsewhere is a way of repudiating the claim made by former US president Barack Obama that Russia is now no more than a regional power. Dmitri Trenin of the Carnegie Center in Moscow argues that, "For the country's leaders, Russia is nothing if it is not a great power."

But while Russia aspires to be one of the world's great powers, China seems to be contemplating displacing the US as the world's pre-eminent power.
Will a very confused AO ban Daniil Medvedev next?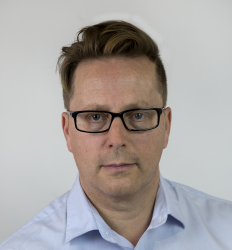 Latest posts by Houses and Holes
(see all)