Gold! Gold for Straya!
With Queensland reporting more than 20,000 in the last 24 hours, on the back of more than 70,000 new cases for Victoria and NSW, the other State's have piled in to make it a century…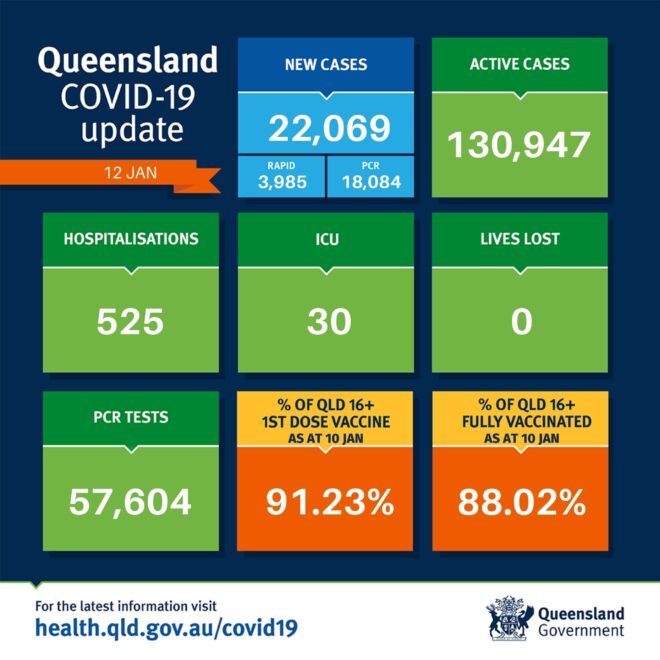 Here's the full picture from the ABC:
Victoria: 40,127 new cases (PCR: 21,693, RAT: 18,434) and 21 deaths; 946 in hospital, 112 in ICU including 31 ventilated

New South Wales: 34,759 new cases (RAT results not included) and 21 deaths (7 historical); 2,242 in hospital, 175 in ICU including 54 ventilated

Tasmania: 1,583 new cases, 22 in hospital, none in ICU

Queensland: 22,069 new cases (RAT: 3,985), 525 in hospital, 30 in ICU, 8 ventilated

South Australia: 3,715 new case (PCR: 2,978, RAT: 737) and 7 deaths (were from recent days); 190 in hospital, 27 in ICU, 6 ventilated

ACT: 1,078 new cases (PCR results); 23 in hospital, 3 in ICU with 2 ventilated

Australia*: 103,331 new cases, 49 deaths, 3,948 in hospital, 347 in ICU
Luckily however – phew – most of the nation is vaccinated, our hospitals are fully staffed and operational, there's heaps of tests available, the economy is BOOMING, and no pressure on any supply chains for essentials like food, meat, fuel etc, due to the glorious planning and preparation over the last two years by Our Glorious Leaders in Federal Parliament.
Latest posts by Chris Becker
(see all)