Last week, Australia passed the 95% single vaccination threshold for the 16-plus population, with 92.6% double vaccinated.
This has put Australia among the world's leaders on vaccination, with 76% of the entire Australian population now double vaccinated and a further 4% single dosed: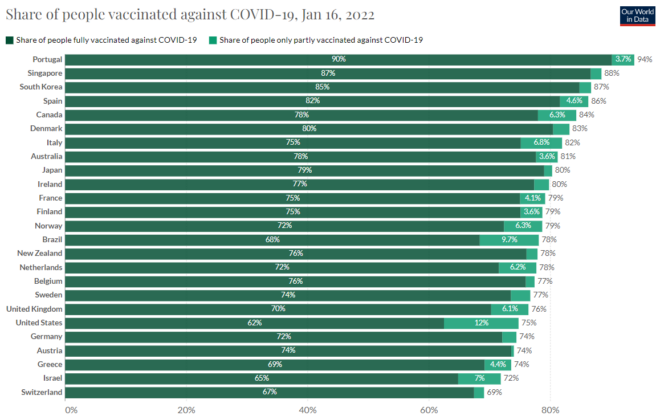 Despite its high vaccination rate, Australia is also now one of the world's leaders on COVID infections, with the third highest infection rate out of the countries listed above despite us being in Summer: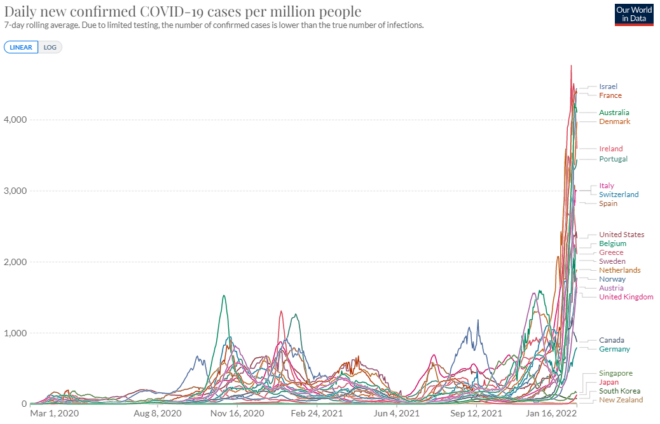 Indeed, vaccination appears to do little to stop the spread of Omicron.
Thankfully, hospitalisation rates are better than average in Australia; although data on hospitalisations is less readily available: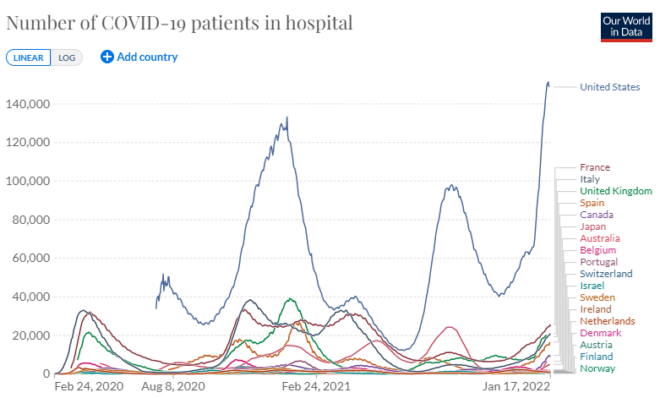 Below is the same data with the United States excluded and Australia highlighted: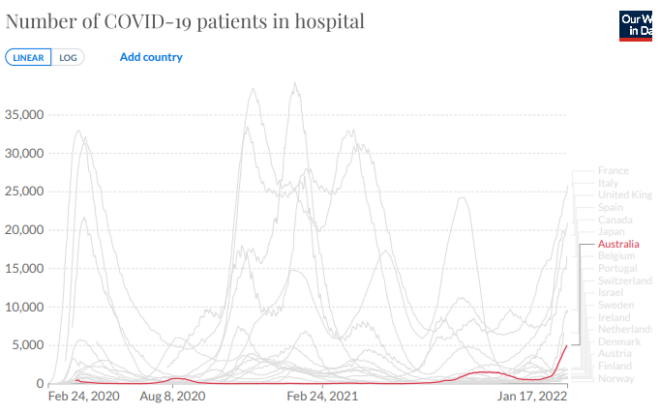 The fact that COVID cases have exploded but hospitalisations generally remain below the Delta peak (the United States, Canada and Australia being the exceptions) tells us that vaccination is useless in stopping infection, but does help to prevent severe disease.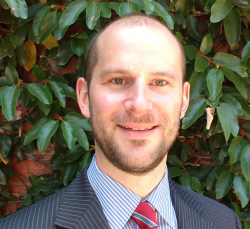 Latest posts by Unconventional Economist
(see all)