Albo will today declare his mission statement:
"If I'm successful, that future will be clear to Australians by the end of Labor's first term," he will say.

"An Australia with rising living standards across the board, lifted by more secure work, better wages, stronger Medicare and cheaper childcare.

"An Australia with more secure jobs in both existing and new industries – industries that will be reaping the benefits of cheap, renewable energy created in abundance here at home."

He says the desire to deliver such a legacy "will be a driving force of a Labor government".
Sounds good. But he has no policies so we can't yet judge.
What we can say, absolutely, is that to deliver rising living standards he cannot repeat the last decade. The decade of Coalition power used mass immigration to push more national income to corporations over households.
Moreover, it did this amid a huge output gap, owing to tight fiscal management that underinvested in hard and soft infrastructure such that wages and public service delivery fell simultaneously, a double blow to living standards:
If Albo is to deliver on his pledge he will need either:
a lot less immigration;
a lot more public investment;
or a lot more productivity reform to increase the size of the income pie.
I suspect we'll get a little bit of all three but given he has no apparent policies of substance, nor will he have a mandate for anything radical, his pledge rings hollow.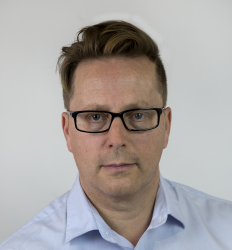 Latest posts by Houses and Holes
(see all)