National Seniors Australia (NSA) claims that Australia's aged pension system discourages older Australians from working, thereby contributes to labour shortages:
National Seniors chief advocate Ian Henschke said something was wrong in Australia's pension system design when only 14.2 per cent of Australians aged 65 and over were in the workforce compared to one in four in New Zealand.

Especially at a time when there were looming critical workforce shortages, such as in the care economy, services sector, construction and agriculture, he said.

Mr Henschke urged the two main political parties to take to the 2022 federal election a policy to exempt employment income from the income test for pensioners with limited means.

"In New Zealand workforce participation among pensioners is a whopping 25 per cent. Here it is less than 3 per cent," he said.

"Part of the reason for this disparity is that Kiwis don't lose their pension when they work, they simply pay tax."

Mr Henschke said the tax on additional income earned beyond the pension made it financially fruitless to work more than one day a week.

"If you earn more than $240 a week, you lose fifty cents in the dollar," he said.

"That means a single pensioner can only earn $7800 a year before they start losing their pension…

Australia is ranked 18 among 37 OECD countries for labour force participation of 55-64 year olds at 67 per cent, and is below average for people aged 65 or more…

Yet a ready made, untapped workforce was being hamstrung by government policy, Mr Henschke said.

"There are almost four million retirees of which 2.6 million receive the pension," he said.

"If just 5 per cent more chose to work, that would be an army of 130,000 additional workers"…

Australian Chamber of Commerce and Industry chief executive Andrew McKellar said the government must raise the income threshold before pensioners are taxed on their work.

"There is an army of older workers, ready and willing to return to the workplace," Mr McKellar said.

"However, skilled aged pension recipients have very little incentive to re-enter the workplace.
NSA makes a valid point. The reason that New Zealand's labour force participation is so high for pension recipients is because the pension is not means tested and is offered to everyone. Thus, pension-aged Kiwis do not lose the pension if they chose to work more, they simply pay tax on their extra earnings.
Two other top pension systems – The Netherlands and Denmark – also both have defined benefits schemes, or universal basic pensions, in place.
In addition to the participation benefits, a universal pension would also eliminate complexity and administration costs, since their would no longer be any need to apply any means tests, taper rates, deeming rates, etc.
A universal pension would also eliminate the game-playing and manipulation undertaken on the part of older citizens to get the best deal out of the Age Pension.
The key barrier to implementing a universal aged pension is Australia's compulsory superannuation system.
The Retirement Income Review estimated that the cost of superannuation concessions will dwarf the Aged Pension, and costs taxpayers more in net terms over the long-run:
As the superannuation system matures, the cost of superannuation tax concessions is projected to grow as a proportion of GDP such that by around 2050 it exceeds the cost of Age Pension expenditure as a per cent of GDP (Chart 12). This is the result of growth in the cost of earnings tax concessions…

To the extent that superannuation tax concessions are contributing to higher superannuation balances of lower- to middle- income earners, they help to reduce Age Pension expenditure. But the main influence behind the growth in superannuation balances is the SG. Tax concessions are largely concentrated among higher-income earners who are close to and above preservation age. Across the income distribution, the lifetime cost of superannuation tax concessions is projected to outweigh the associated Age Pension saving (Chart 13)…
By extension, the massive costs and inefficiency surrounding compulsory superannuation means there are less funds available in the federal budget to lift the Aged Pension or shift to a universal system.
Abolishing the compulsory system in favour of a universal aged pension is a policy no-brainer that would save taxpayers money, improve retirement outcomes and boost labour force participation.
Sadly, the superannuation system is embedded and will never be unwound. There are too many vested interests with their snouts buried deep in the trough, worth some $30 billion a year, that will fight tooth and nail against any change.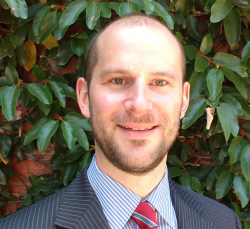 Latest posts by Unconventional Economist
(see all)