In 2017, Daniel Andrews' Victorian Government agreed to an unsolicited bid from toll giant Transurban to build the West Gate Tunnel Project – a four kilometre toll road currently under construction in Melbourne to link the West Gate Freeway at Yarraville with the Port of Melbourne and CityLink at Docklands.
Under the project's terms, Trans­urban would pay $4 billion to help fund and build the project in exchange for which the toll road company would increase tolls by 4.25% every year for a decade – way above inflation and wage growth – and then rise by CPI. As a result, Transurban would net an extra $37.3 billion in tolls by 2045, according to Parliamentary Budget Office calculations.
Later it was revealed that the Victorian Government approved the West Gate Tunnel Project despite expert advice warning against the deal:
"Everyone other than a small cadre of experts (most of whom are within Transurban, but also state officials within Treasury and [the transport department]) were shut out of the process of asking whether this project should be undertaken," the [group of 28] experts wrote…
Victoria's Auditor-General, Andrew Greaves, also found that the Victorian Government had approved the project without sufficient proof that Transurban's proposal demonstrated value for money and "unique qualities".
Fast forward to December 2021, and the final cost of the West Gate Tunnel project has almost doubled to $10 billion, compared with the original estimate of just $5.5 billion.
The Victorian Government has also agreed to contribute an additional $1.9 billion to the project, while Transurban's contribution will increase by $2.2 billion.
The new agreement regarding the infrastructure project follows a long-running dispute between the government, Transurban and builders John Holland and CPB Contractors, which ultimately resulted in mediation.
From The Age:
The government hopes the tunnel will be completed by late 2025, two years later than planned.

The government will chip in just under $2 billion more, while Transurban will pay an extra $2.2 billion and the builders will forego $1 billion. The road project was originally set to cost $5.5 billion, but the final contract for the toll road was $6.7 billion. The price tag now looks set to rise to about $10 billion…

This is the second deal the Andrews government has reached in a year on the payment of a multibillion-dollar blowout on a major transport project. In December last year, the government agreed to pay half of the Metro Tunnel's $2.7 billion overrun, with the other half paid by the project's building consortium…

Over-budget infrastructure projects are contributing to Victoria's worsening financial position. Last week, Victoria's budget deficit was forecast to rise by more than $8 billion to blow out to $19.5 billion this financial year. It also predicted net debt would increase more than initially predicted to $162 billion by 2025 compared with NSW's $104 billion in the same year.
Dan Andrews' West Gate Tunnel project is shaping up as another disaster for Victorian taxpayers and users. Not only are taxpayers already facing a bill of nearly $5 billion to build the project, but also a decade of escalating toll fees.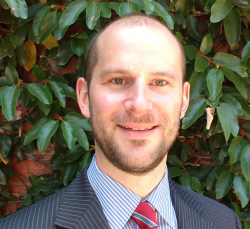 Latest posts by Unconventional Economist
(see all)