Calculated Risk with the note:
On Friday at 8:30 AM ET, the BLS will release the employment report for November. The consensus is for 563 thousand jobs added, and for the unemployment rate to decrease to 4.5%.

There were 531 thousand jobs added in October, and the unemployment rate was at 4.6%.

• First, currently there are still about 4.2 million fewer jobs than in February 2020 (before the pandemic).This graph shows the job losses from the start of the employment recession, in percentage terms.The current employment recession was by far the worst recession since WWII in percentage terms.  However, the current employment recession, 20 months after the onset, is now significantly better than the worst of the "Great Recession".• ADP Report: The ADP employment report showed a gain of 534,000 private sector jobs, close to the consensus estimate of 525,000 jobs added.  The ADP report hasn't been very useful in predicting the BLS report, but this suggests the BLS report could be close to expectations.• ISM Surveys: Note that the ISM services are diffusion indexes based on the number of firms hiring (not the number of hires).  The ISM® manufacturing employment index increased in November to 53.3%, up from 52.0% last month.   This would suggest no change in manufacturing employment in November. ADP showed 50,000 manufacturing jobs added.The ISM® Services employment index will be released tomorrow.• Unemployment Claims: The weekly claims report showed a decline in the number of initial unemployment claims during the reference week (includes the 12th of the month) from 291,000 in October to 270,000 in November. This would usually suggest fewer layoffs in October than in September, although this might not be very useful right now. In general, weekly claims have been falling, and have been below expectations in November.

• Permanent Job Losers: Something to watch in the employment report will be "Permanent job losers". This graph shows permanent job losers as a percent of the pre-recession peak in employment through the June report.

This data is only available back to 1994, so there is only data for three recessions. In October, he number of permanent job losers decreased to 2.126 million from 2.251 million in September. These jobs will likely be the hardest to recover, so it is a positive that the number of permanent job losers is declining rapidly

• Seasonal Retail Hiring: Typically retail companies start hiring for the holiday season in October, and really increase hiring in November.   But only a few temporary workers are hired in December.  Here is a graph that shows the historical net retail jobs added for October, November and December by year.

Retailers hired 219 thousand workers Not Seasonally Adjusted (NSA) net in October. This was seasonally adjusted (SA) to a gain of 35 thousand jobs in October.

In 2020, retailers hired 356,800 employees (NSA) in November. That translated to a loss of 2,100 jobs SA.

If seasonal retail hiring is around 360,000 this year (NSA) that will translate to around zero jobs added (SA). It is possible that retailers hired for some jobs early (in October), and retail will be a negative in the November report (always difficult to predict).

• Conclusion: There is significant optimism concerning the November employment report, and many analysts are expecting a strong report.  We have to be a little cautious because some of the apparent pickup in hiring might be for seasonal retail jobs.

Overall, the ADP report was solid and unemployment claims have been falling quickly.

As far as the pandemic, the number of daily cases during the reference week in November was around 80,000, down from around 90,000 in October.   New cases per day peaked in early September and didn't start increasing again until the 2nd half of November – so there was some optimism during the November reference week.

My sense is the report will be above consensus expectations.
And Goldman:
We estimate nonfarm payrolls rose 575k in November, 25k above consensus of +550k. This report reflects the second full month of hiring following the expiration of federal enhanced unemployment benefits, and with labor demand remaining strong, we expect a similar pace of job growth as in October. We also expect second-derivative improvement in education categories, as we believe the 170k drop over the previous two months reflected janitors and support staff not returning for the new school year. In addition, dining activity continued to gradually normalize and jobless claims fell further. However, Big Data employment indicators were mixed in the month, and we also see some chance that labor supply constraints weighed on pre-holiday hiring in the retail industry.

We believe upward revisions to prior-month nonfarm payrolls are fairly likely,following increasingly large upward revisions over the previous six reports related to reopening and evolving seasonal factors.

We estimate a one-tenth drop in the unemployment rate to 4.5%, reflecting a strong household employment gain but a likely rebound in the labor force participation rate—the latter driven by expiring benefits, improving public health, and the easing of childcare constraints. We estimate a 0.5% rise in average hourly earnings (mom sa) that boosts the year-on-year rate by two tenths to 5.1%(vs. consensus +0.4% and +5.0%). The Atlanta Fed Wage Tracker indicates considerably stronger growth for job switchers (+5.1% year-on-year) than for job stayers (+3.7%). This suggests that average wages have not yet caught up to offered wages.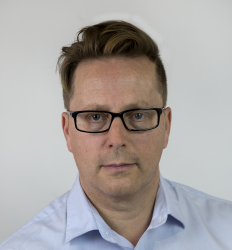 Latest posts by Houses and Holes
(see all)