Australia is running out of "earthern vessels" as the ABS releases the latest fertility rate – now at a record all time low: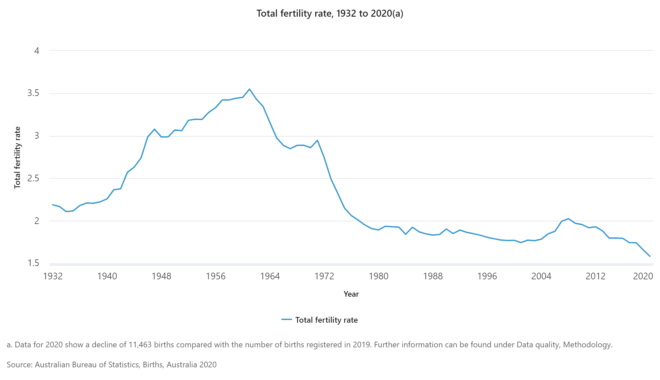 The gist:
Australia registered a total of 294,369 births in 2020 resulting in a total fertility rate (TFR) of 1.58 babies per woman according to the latest figures released from the Australian Bureau of Statistics (ABS).

ABS Director of Demography, Beidar Cho said: "The record low total fertility rate can be attributed to fewer births and birth registrations in most jurisdictions in a year marked by COVID-19 disruptions."

The Northern Territory recorded the highest TFR (1.86 babies per woman) closely followed by Tasmania (1.77 babies per woman) and Western Australia (1.70 babies per woman), while Victoria recorded the lowest rate (1.43 babies per woman).

"In 2020, the total fertility rate for Aboriginal and Torres Strait Islander mothers was 2.25 babies per woman. There were 22,016 births registered (7 per cent of all births) where at least one parent was an Aboriginal and Torres Strait Islander Australian," Ms Cho said.
That's still ca. 300,000 new births each year, putting pressure on hospitals around the country, but at least its dropping: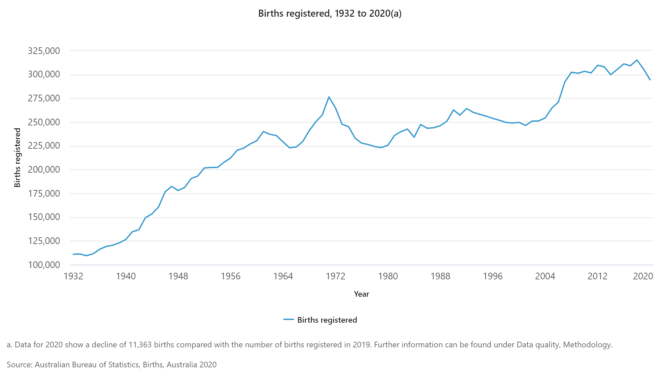 Due to economic and social constraints, women are having children later and later in life: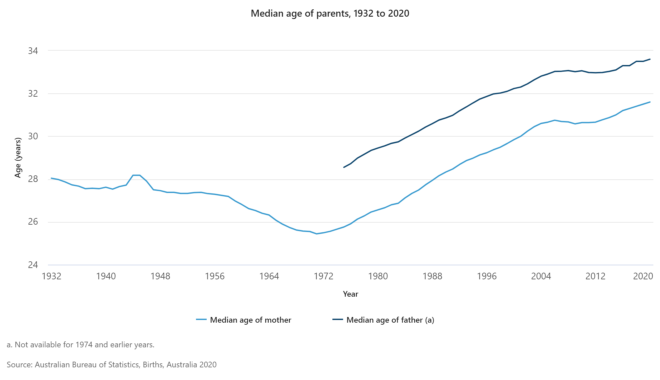 And indeed the fertility rate for older mothers is slowly rising – nearly tripling for those aged 40-44 years – as this continues the push to a near 32 year old median age of first-time mothers: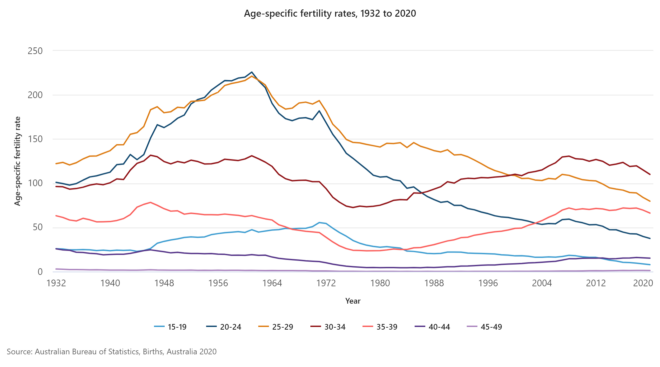 Cue the Liberals suggesting either more baby bonuses or more immigration to plug the "gap", without of course investing in healthcare, hospitals, roads, police, power generation, housing stock etc etc etc ad nauseam.
Latest posts by Chris Becker
(see all)