The Australian claims that the tidal wave of landlords selling their investment properties is causing a rental crisis:
Changes to tenancy laws in several states combined with Covid eviction moratoriums and soaring property prices have led many landlords to decide to sell up, property experts say…

A majority of the changes to Queensland's tenancy laws will come into effect in the second half of 2022 after the legislation passed in October to allow renters the right to own pets…

Similar changes were introduced in Victoria, allowing for reasonable modifi­cations to the property, pets, and no more evictions for unspecified reasons, which previously included intentions to sell or the landlord wanting to occupy the property.

The national rental pool has been shrinking for years as the number of investors buying in fails to match the number selling out. It is one of the reasons the national rental pool has shrunk to record lows of just 1.5 per cent on average – and even lower in some regional areas – which has a flow-on effect for rental costs…

"The rent crisis is inflicted entirely by idiots in high places who fail to understand rental supply," [Simon Pressley, head of research at investor buyers agency Propertyology] said…

"Mark my words, this is going to get an awful lot worse. To address an enormous skilled labour shortage, Australia is about to open up overseas migration – an extra 200,000 or more people per year coming in."
This arguments makes no sense. If a landlord sells a property, it does not vanish. It either gets sold to another investor who rents it out, or it is sold to a first home buyer who no longer needs to rent.
The only statement that makes sense is that "an extra 200,000 or more people per year coming in" via mass immigration will make the rental supply situation much worse.
But hey, the property lobby loves Big Australia immigration, doesn't it?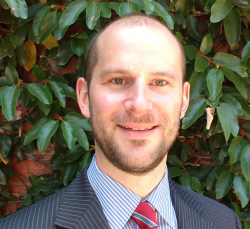 Latest posts by Unconventional Economist
(see all)