Anybody denying that Australia is the property equivalent of a Narco state only needs to read the comments from the AFR Property Summit with respect to immigration:
"All property sectors for the past 50 years, [were] driven by overseas migration, whether it be the population [or] the talent that's coming in," [Dexus chief executive Darren Steinberg] told The Australian Financial Review Property Summit.

"That migration has underpinned every property sector for 50 years, and it needs to continue not just for real estate, but for the entire Australian economy"…

"We need immigration now more than ever before," [Veteran developer and builder Harry Triguboff said]. "Don't worry what the politicians tell you. That's what we need"…

"We need net migration to cover up the and fill what I call the COVID hangover when government stimulus has gone and the economy's got to stand on its own two feet" [Charter Hall Group CEO David Harrison said]…
To translate, the federal government must flood the nation with hundreds of thousands of warm bodies every year so rentiers like Highrise Harry can get even richer. Meanwhile, ordinary residents will have their living standards eroded as they are forced to live in increasingly crowded cities and smaller and more expensive housing:
Seriously, what is the point of building all of these homes if they will simply be 'filled-up' with migrants? How does this benefit existing Australian residents? The short answer is that it doesn't.
Mass immigration led development is the ultimate Ponzi scheme, with property industry parasites like Highrise Harry privatising the gains while the costs are socialised on the existing population through having to fund the increased infrastructure needs (water, power, transport, recreation facilities etc), paying higher housing costs, as well as suffering the downsides of increasing congestion. None of this registers with the property lobbyists.
A return to the broken economic model of the last cycle is precisely NOT what Australia needs. It drove property prices and rents higher marginalising youth. It corrupted our university standards and introduced deeply undemocratic CCP influences on campus. It corrupted our politics and jeopardised ANZUS. It drove down wages as poor foreign students and temporary migrants poured in. It lowered living standards across cities while enriching only a very narrow set of billionaires like Highrise Harry.
Australia needs instead is to leave those migrants at home where they can develop their own economies and export our expertise to them there.
The housing industry should meet the needs of Australians. Not the other way round.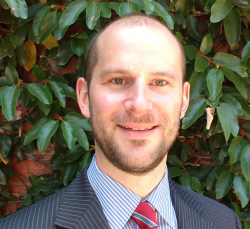 Latest posts by Unconventional Economist
(see all)