Fairfax's Kate Burke has asked: "Why won't governments fix housing affordability?":
Rapidly rising property prices have led to increasing concerns around affordability, but support for government intervention may actually decline as affordability worsens, a new paper suggests.

Authors of the study argue that homeowners seek to protect their property price gain from being taxed away or undermined by growing housing supply, resulting in less support for government intervention in housing market inequality…

The political consequences of housing (un)affordability, published in The Journal of European Social Policy earlier this month, used data drawn from European and British social surveys and an analysis of British elections to explore the relationship between housing affordability – house prices relative to incomes – and the demand for redistributive and housing policy.

Authors Ben Ansell, a professor at Nuffield College and the University of Oxford, and Asli Cansunar, an assistant professor at the University of Washington, found consistent evidence that declining affordability, driven by increasing house prices, decreases support for interventionist housing policy, especially among homeowners across Europe, and increased votes for the conservative party in the UK.

The beneficiaries of unaffordability, who they noted were those who own property, will prefer to keep policies and parties in place that keep prices high and rising, they concluded.
In Australia's case it is basic electoral maths. Because around two-thirds of households own or are paying-off a home, politicians will pander to homeowners and implement policies that support house prices.
For this reason, politicians will shed crocodile tears about affordability while implementing fake 'affordability' policies that actually make the situation worse, such as buyer subsidies.
As I noted in my submission to the federal government's latest housing affordability inquiry:
Let's get real and admit that this inquiry is a waste of time and taxpayer's money.

Australia's governments have run numerous housing affordability inquiries over decades, including but not limited to:

Menzies Research Centre: Prime Ministerial Taskforce on Home Ownership 2003;
The Productivity Commission's First Home Ownership Report in 2004;
A Good House is Hard to Find Report from the Senate Select Committee on Housing Affordability in Australia in 2008;
Western Australia's Affordable Housing Strategy 2010-2020;
NHSC: State of Supply Reports (2008, 2010, 2011, 2012, 2013 onwards);
COAG Review of Capital City Strategic Planning Systems Report 2011 and report on Housing Supply and Affordability Reform 2012;
Senate Inquiry into Affordable Housing, 2014-2015; and
Parliamentary Inquiry into Home Ownership 2015.

On top of these we have received many reports from think tanks like the Grattan Institute, the McKell Institute, AHURI, and others.

Thousands of work-hours and millions of dollars worth of salaries and consultants' fees have been spent on these reports and absolutely nothing has come from them. So what is the point of wasting more taxpayer dollars? Nothing will come from this inquiry because our politicians don't actually want more affordable housing, since this requires prices to fall.
The whole affordability charade is politicians and policy makers pretending to care while pumping the market through easy credit, mass immigration, or stimulus.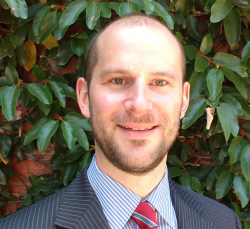 Latest posts by Unconventional Economist
(see all)