A new analysis of 19,000 grants across 151 federal electorates by Fairfax shows that Liberal seats have received three times as much federal funding as Labor electorates.
Coalition-held seats around the country received more than $1.9 billion over three years while Labor electorates got just under $530 million.
In particular:
Marginal seats that are held by the Liberal Party have tended to receive higher allocations under the grants system.
Many adjacent seats fared very differently, with wealthy Wentworth securing $33.5 million in grants while the neighbouring Labor seat of Kingsford Smith received just $4.1 milllion.
The Labor-held seat of Perth received almost $4.6 million in grants, while the adjoining Liberal marginal seat of Swan received $48.6 million.
Liberal-held Braddon in Tasmania received $83.4 million, equating to $1108 for every voter, compared to $2.8 million for Labor's Franklin seat, at $38 a voter.
15 of the 20 least-supported seats were held by Labor, with almost all of them relatively safe.
This follows recent analysis conducted by The Australia Institute (TAI) indicating that $3.9 billion has been allocated under seven federal grants programs since the federal Coalition came to power in 2013, with the programs being ones where ministers had discretion over where money was allocated.
TAI found that $2.8 billion or 71% of the money went to government-held seats, while only $903 million went to Labor seats and just $232 million went to electorates held by independents or minor parties.
These findings highlight, yet again, why Australia needs a genuine anti-corruption commission at the federal level, which is currently being resisted by Prime Minister Scott Morrison.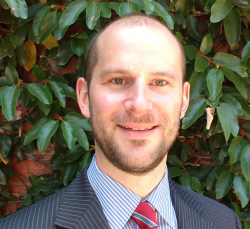 Latest posts by Unconventional Economist
(see all)