There is no lie that the Liar will not tell:
"The way that Gladys Berejiklian has been treated has been shameful. I have been clear about that," Mr Morrison said.

"She will make her own decision in her own time about what she would look to do. If she wishes to join our team, she would be very welcome.

"I have no doubt that whatever Gladys sets her mind to, she will be a great success."
Talk about a marriage made in hell. Will the allegedly corrupt Berejiklian bring her ex-boyfriend with her? What new grants will she "fix" when she gets access to the far larger national budget? Or will she just "fix" her own views on liberal politics as she becomes the Liar's strumpet. Let's not forget that Gladys herself described the Liar as "evil", opposed his climate policies and was at loggerheads with him throughout the pandemic.
Zali Stegall has it:
Independent MP Zali Steggall, who took the blue ribbon seat from former PM Tony Abbott, said Morrison needs to stop with the ICAC attacks — she called it "extraordinary and wrong" for the leader of the country to pour water on a corruption watchdog
In short, this is not just the Liar lying, it is the Liar gaslighting. Black is white. Up is down. Policing corruption is shameful. So on and so forth.
The Liar's lies continued:
Scott Morrison has warned voters that Labor's emissions reduction target of 43 per cent is "just the opening bid" from the opposition and could inch closer towards the Greens' target of 75 per cent.
Let's hope so but the Liar has just made it up so probably not.
Then there is this doozy:
Tropical cyclones and flooding are set to pummel Australia over summer, national cabinet documents reveal.

The Bureau of Meteorology briefed the meeting of premiers, chief ministers and the prime minister on 5 November about the high-risk weather facing the nation until April.

National cabinet documents are usually kept secret, but South Australian senator Rex Patrick obtained these under freedom-of-information laws.

…Patrick said the prime minister, Scott Morrison, should have released the documents when he released a media statement about the national cabinet meeting. That statement focused almost entirely on Covid, with a single line about the briefing.

…"These documents foreshadow risks to the Australian public over the coming months," he said. "They were before national cabinet. Scott Morrison therefore has tried to keep them secret when the Australian public were entitled to know."
Why? Although the briefing was related to the La Nina weather pattern, we can't have any sense in the community that the climate is changing with an election looming, now can we? Not even if it costs lives keeping secret.
It turns out that Australians do have their limits and the Liar from the Shire has found them. It took quite a lot to get us here but apparently a systematically psychopathic regime that protects rapists in parliament, whores itself to a gas cartel or any other interest with enough cash, trashes Australian living standards, trashes the global climate, puts culture wars and corruption above the national interest, and lies with every single breath that it takes, is too much.
To wit, The Saturday Paper:
As a foreign correspondent for 20-odd years, Zoe Daniel saw the devastating consequences of climate change close up.

…Climate was not the only motivating factor for Daniel's decision to run for parliament, though.

"The other big part of this is the integrity factor … the sense of a lack of honesty, of sort of being gaslighted, of not getting a straight answer, ever.

"Having covered Trump, that's something that really concerns me deeply."

We've seen Australian politicians adopt a lot of the Trumpian tactics such as calling "fake news" as cover for inconvenient truths.

"I don't trust them. I don't. I don't trust what they're telling us that they're doing. And I don't trust them with our future."

And so Daniel, a self-described swinging voter who went for the Liberals in 2016 on the basis of Malcolm Turnbull's apparent commitment to addressing the climate crisis, is now working against the government that dumped him as its leader.

She is running for the wealthy, blue-ribbon Liberal seat of Goldstein against Tim  Wilson, the former policy director of the right-wing Institute of Public Affairs, which at the time denied, and still denies, that human activity is heating the planet. (Wilson says he does not personally deny anthropogenic climate change.)

Kylea Tink is another. She has the kind of life story usually lauded by the Coalition. Both her parents had their own small businesses, which often left her in charge of three younger siblings. She also went into business and thrived.

She's been chief executive of the McGrath Foundation, a breast cancer charity, and also the children's cancer charity Camp Quality. She's worked in senior roles at a multinational, advised and sat on several boards, and run her own management and consultancy business.

Given her background, it is not surprising she mostly voted Liberal in the past. But she never saw herself getting actively into politics, even though "I've worked around the edge of government for most of my life."

When she was approached by the community group North Sydney's Independent to run for parliament, she thought a while and decided to do it on the basis that, when things aren't right, "your choices really are to sit around and complain about it, or to stand up, and, you know, step up to try and fix it".

At the last election she voted Liberal, but the three years since "have been extremely disappointing".

Tink believed Scott Morrison's "very clear promise" that a national integrity commission would be set up. Instead, his government has demonstrated "a lack of integrity, and lack of transparent thinking, a lack of accountability at the most senior levels, and lack of a commitment to robust and positive discourse".

She is motivated by concern about climate change, too, not only for the obvious environmental reason but because the Morrison government is wasting the huge economic opportunity presented by renewable energy.

…The government's attitude to women is also a big issue for her, as is its general reliance on the public's darker instincts.

A third independent is Allegra Spender, running in the Liberal-held seat of Wentworth. Her antecedents could hardly be more establishment. Her grandfather, Sir Percy Spender, KVCO, KBE, QC, was a member of federal parliament from 1937 to 1951 and a cabinet minister under the Liberal Party's founder, Robert Menzies. Her father, John Spender, QC, was the Liberal member for North Sydney from 1980 to 1990. Her late mother was the fashion designer and businesswoman Carla Zampatti.

…She ticks off the same issues as Daniel and Tink: climate, corruption and lack of accountability, and the treatment of women.

…"Countless people", she says, had told her as much, "and said either the last election or the coming election is the first time they've ever considered not voting Liberal".
Bernard Keane of Crikey sums it up:
These are in effect green Tories, indistinguishable from Liberal MPs on economic issues but more in line with the Liberal values of an older generation in relation to the environment, integrity and asylum seekers. That is, they offer the wealthy voters of Liberal-held seats the virtues of Liberal governments — lower taxes, generally — while committing to progress issues like climate and anti-corruption.
Australia needs to be shot of the Liar so we can get back to dealing with the problems of reality.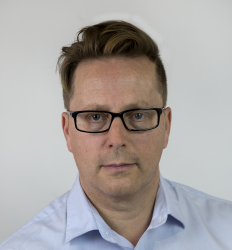 Latest posts by Houses and Holes
(see all)