The Liberal Party of Australia was once a great institution. It protected solid centrist values, individualism and markets. It has long been a bastion of small business and middle classes.
But today it is brought low in a manner that is causing despair among its party faithful.
Everywhere is a growing mutiny. We see business, evidence-based policymakers, genuine liberals, progressives, even extant MPs, campaigning against either the party, its policies or leadership.
Most prominent among them is a recently deposed PM who understands first hand the evil that has infected the party:
The former prime minister and federal Liberal party leader said on Wednesday night "clearly a lot of traditional Liberal party voters feel the party has moved way off to the right on a bunch of issues, in particular on climate, and they are frustrated by that".

Turnbull said disaffected Liberal voters were "now getting the opportunity to vote for the sort of candidates that share their values".

"I don't think coalition governments are a bad idea – I don't think working with crossbenchers is a bad idea," the former prime minister said.

"I can make a case for you that the worst thing that happened to John Howard in politics was getting a majority in the Senate.

"The blood rushed to the head and he decided to introduce WorkChoices … he had no electoral mandate for it whatsoever, he did it because he could do it, and that was a major factor in his defeat in 2007."

Turnbull said more representative diversity in the parliament meant prime ministers had to explain their positions to other actors in the political system.

"Once you start treating people with respect, you get a better result," he said.

"There is a tendency for people to tell leaders what they want to hear – as a leader you have to work very hard to ensure people tell you what they really think. So it's good to have to deal with, whether it is a crossbench in the house or the Senate, where you have to actually … explain your case."

"I think a bit more diversity in our parliaments would actually make a very big difference."
The truth is simple. Normal Australians no longer wish to be associated with the disgrace that is a Liberal Party of Australia brought low.
Who can blame them? The recent groaning cavalcade of corruption, toxicity and sin doesn't belong in a series of Breaking Bad let alone our national parliament.
Rape, masturbation, orgy, philandering, groping, upskirting, abandoning burning communities, climate change denialism, pandemic policy catastrophes, oil and gas corruption, federal fragmentation, corporate budget grand larceny, nuclear pork, leadership instability, falling living standards, rampant game of mates, and disintegration of policy process and accountability. The seeding of a genuinely loony conservative offshoot party capable of anything.
Atop this steaming pile sits the most religious Cabinet of my lifetime. Are these two facts related? Maybe. This is how cults work, promoting the pathological over the reasoned, lifting the limited while driving out the able. Specialising in hypocrisy.
At the next election, this unholy Cabinet will be thinned out even more as the last of the relatively sane jump ship. Leaving behind more of the religious nutcases that come hand-in-hand with the sleaze.
Such ruination cannot all be put down to one man. It is many factors. The party has been in power too long. It has been overly pampered by a groveling Murdoch press. It has been poisoned by the fragmentation of the internet. It has been flattered by an inept Labor. It has been rocked by the pandemic. A ghoulish cast of beaurocrats ruthlessly cleans up their master's messes. Successive Liberal leaders have recruited from ever-more loony bases.
But the fish rots from the head. None of the above would have been possible without an outstandingly toxic leader. It takes somebody with a mental illness defined by denial and obfuscation to allow such moral disintegration of civil service.
That man is the Liar from Shire, a disordered slob draped in rotting sausages, stinking of stale beer and strangled by a footy scarf like the shadowy talisman of imminent death.  A hollow cultist that wouldn't understand civic duty if he were paid a million bucks.
He is unfit to lead the Liberal Party and our wonderful country both.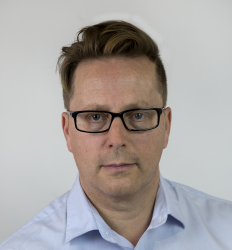 Latest posts by Houses and Holes
(see all)