It's officially an exodus now and why not? Who wants to be associated with psychopathic lying, systematic molestation, bullying, rampant corruption, policy failure and a burning nation? It's time to grab a sinecure and run:
Former attorney-general Christian Porter and Health Minister Greg Hunt will leave politics at the next federal election, as the number of retiring Coalition MPs rises to 10.

Mr Hunt is expected to announce plans to quit his Victorian seat of Flinders on Thursday, while Mr Porter issued a statement on Facebook on Wednesday to announce his departure from politics after spending "the best part of the last 20 years in public service".

The announcement follows a tumultuous year for Mr Porter, who resigned from cabinet amid a controversy over his use of a blind trust to help fund his defamation case against the ABC, which published unproven historic rape allegations against him, allegations Mr Porter has denied.
Mr Hunt is headed to the High Commission in London, selected entirely on merit.
There's more mutiny elsewhere as Concetta Fierravanti-Wells, Liberal Senator from NSW writes for Crikey:
Some state bodies have powers which the police and prosecuting authorities do not have, including the power to force people to answer questions which may incriminate them but which are often inadmissible in court. Clearly this is overreach and not synonymous with the intent of our justice system. I maintained that public hearings with appropriate safeguards are important but stressed that, most importantly, there be no special treatment for politicians and their staff.

Much has happened this year which has only reinforced my view that a federal integrity body is overdue.
And more at the AFR:
A member of the Morrison government has unleashed a stunning demand for a proper national carbon pricing mechanism that will force "polluters to pay" alongside compensation for low-income families to deal with transition costs.

In a speech to a group of fund managers, chief executives and students in South Australia last week, Senator Andrew McLachlan surgically undermined the Prime Minister's "technology-not taxes" approach to climate policy even as he applauded Scott Morrison's 2050 net zero target.

"Be under no misapprehension: As a nation, we are embarking on a journey to reshape or even reimagine capitalism," he said in a virtual appearance at the International Centre for Financial Service symposium at Adelaide University's storied Bonython Hall.
And, while the Liar pretends to care about his culture of parliamentary sleaze, this:
A high-profile NSW Liberal woman is quitting to run as an independent at the next federal election, partly to protest the handling of an internal complaint in which she alleged "inappropriate" behaviour by some senior men within the party and government.
While it rolls on:
Liberal frontbencher Alan Tudge's ex-lover will drop a bombshell statement to all parliamentarians urging the Prime Minister to act on her former bosses' "unacceptable behaviour."

Former press secretary Rachelle Miller, who admits to an extramarital affair with Mr Tudge, claims in the new account that he once kicked her out of a hotel room after she woke up naked in his bed because he wanted to get more sleep while she fielded media calls.

"Today I stand in my former workplace to say, again, that what happened to me in this place was not OK," her statement to Parliament House reads.
It's nothing a good lie can't fix:
Treasurer Josh Frydenberg has defended the Morrison Government's economic record and foreshadowed a sharp recovery following a GDP contraction of 1.9 per cent.

The release of the quarterly GDP figures comes after extended lockdowns in New South Wales and Victoria, and also marks one of Australia's worst economic falls in history.

The data also shows a stark difference between Australia's economic recovery and that of the rest of the OECD.

Australia's 1.9 per cent negative GDP growth is the worst out of the group of advanced economies, but the Treasurer defended the startling economic figures and pointed to widespread and protracted lockdowns.

"More than 80 countries have seen lockdowns over the course of the Delta outbreak, but we had our two biggest states – NSW and Victoria – in extended lockdowns," Mr Frydenberg told Sky News Australia.
Why did they go into lockdown? Because 18 months after the pandemic began we still had no centralised quarantine and the Morrison Government butchered its vaccine procurement policy so badly that the nation was completely vulnerable to any mutation. It wasn't a race, remember?
Q3 was the Liar Recession. Josh Frydenberg is the Liar Treasurer. Morrison's is the Liar Government. No values, vision, method. Just lies.
Everybody in Parliament House knows it and can't wait to escape.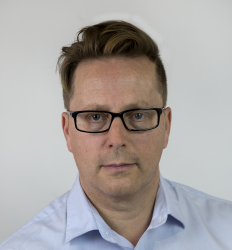 Latest posts by Houses and Holes
(see all)