The problem is, when your entire personality is a lie, all you can do is lie. Behold the Liar from the Shire:
State and territory leaders have agreed to hold the line and not reimpose lockdowns, further quarantine or border restrictions in response to the Omicron variant as Scott Morrison urged people not to be "spooked" and reassured families they would be reunited for Christmas.

It came as chief medical officer Paul Kelly said there was no evidence to suggest existing vaccines were not effective in combating the new Covid-19 variant.
This is a punt. We don't know what Omicron is or will do. This is why the Liar has already partially locked the nation down with a closed border to African nations and this:
Australians with adult sons and daughters living overseas are being told their children don't count as "immediate family" and don't warrant exemption for entry into the country in the lead-up to Christmas.
Watch what the Liar does not what he says. His greatest energies are dedicated to covering his lies:
It's rare to see an issue unite the federal Labor leader, Anthony Albanese, independent senator Rex Patrick and One Nation's Malcolm Roberts with such passion.

But all three in the past week have launched extraordinary attacks on the prime minister's department for insisting that national cabinet documents remain secret under FOI laws, despite the government losing a case brought by Patrick in the Administrative Appeals Tribunal on that very point in relation to a previous FOI application.

On Tuesday, Patrick escalated the dispute in the Senate, labelling the department's secretary, Phil Gaetjens, a "disgrace", a "henchman" for Morrison, and a "cover-up expert" over what he alleges is the department's improper use of the cabinet documents exemption.
The truth of it is that Omicron may end or intensify the pandemic and if it is the latter then more lockdowns are, sadly, inevitable:
The chief executive of Moderna has predicted that existing vaccines will be much less effective at tackling Omicron than earlier strains of Covid-19 and warned it would take months before pharmaceutical companies can manufacture new variant-specific jabs at scale.

Stéphane Bancel said the high number of Omicron mutations on the spike protein, which the virus uses to infect human cells, and the rapid spread of the variant in South Africa, suggested the current crop of vaccines may need to be modified next year.

"There is no world, I think, where [the effectiveness] is the same level . . . we had with Delta," Bancel told the Financial Times in an interview at the company's headquarters in Cambridge, Massachusetts.

He added: "I think it's going to be a material drop. I just don't know how much because we need to wait for the data. But all the scientists I've talked to . . . are like 'this is not going to be good'."
And this:
Early testing indicates that the mutations in the Omicron variant of coronavirus may hamper the ability of Regeneron's antibody drug to treat Covid-19, the company said, suggesting that some therapies may have to be adapted to tackle the virus's latest evolution.

The findings are a first sign that treatments developed to tackle Covid-19 may have lost effectiveness as the virus evolves. "The individual mutations present in the Omicron variant indicate that there may be reduced neutralisation activity of both vaccine-induced and monoclonal antibody conveyed immunity," Regeneron said on Tuesday.
Lying about it will only befuddle and enrage the polity further, spreading pro-virus protests in the restive margins, rendering boosters ever less effective, if it turns out that Omicron is more virulent.
But that's what the Liar does best. He divides by gaslighting and abuse. Behold his parliament of sleaze, courtesy of the NYT:
Men strutting down corridors looking women up and down. Women carrying fake binders to block unwanted advances. Forcible touches, kisses, comments about appearance. Fears of speaking out.

A sweeping review of the workplace culture in Australia's Parliament paints a damning picture of widespread sexual harassment, with employees sharing harrowing stories of an alcohol-soaked atmosphere where powerful men blurred lines and crossed boundaries with impunity.

The report, released on Tuesday, was commissioned by the Australian government in March, shortly after a former employee's account of being raped in Parliament House sent shock waves through Australia's halls of power. It found that one-third of parliamentary employees — 40 percent of women — had experienced sexual harassment. About 1 percent of the more than 1,700 people who participated in the review said they had been the victim of attempted or actual sexual assault.
The Liar from the Shire cannot be trusted to rule.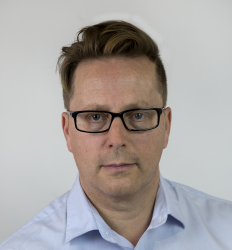 Latest posts by Houses and Holes
(see all)