AMP Capital's chief economist Shane Oliver believes that the end may be near for Australia's 25-year housing bull market:
"The puff is coming out of the property market," Dr Oliver says. "We may be getting closer to the end of the 25-year bull market in property prices: the 30-year decline in mortgage rates is likely over so this tailwind for property prices that's enabled people to keep borrowing more to pay more for houses is likely over."
It is easy to see how Shane Oliver has come to this conclusion given the RBA cash rate has plunged to a record low 0.1% with seemingly little room to go lower: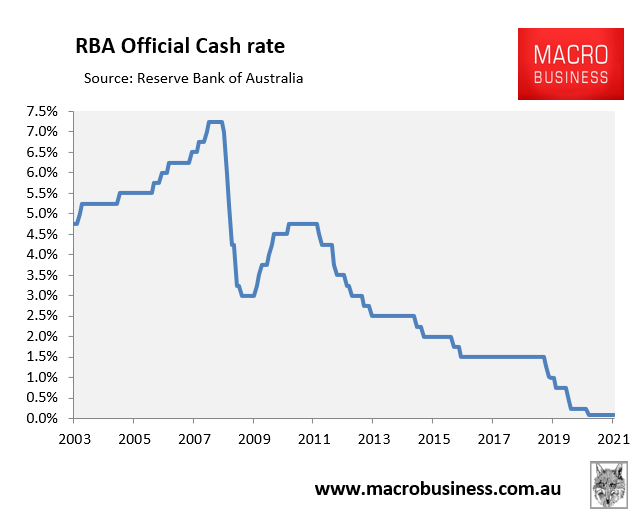 My prediction is that negative interest rates will be implemented by the RBA mid decade, most likely after the next housing correction.
The RBA will very likely follow the pattern of the past 25 years and attempt to stimulate the market/economy by lowering borrowing costs.
One only needs to look across at Europe to see how the rates story is likely to unfold.
The European Central Bank (ECB) began with 0.1% funding for banks in 2014. By 2016 the rate had fallen to -0.4%. And then to -1.0%. So basically, the ECB is paying commercial banks up to 1% for every dollar they lend.
Denmark is already offering homeowners 20-year loans at a fixed interest rate of zero percent.
Eventually, the RBA will use a mechanism like the Term Funding Facility to do similar. The writing is on the wall.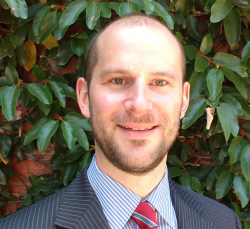 Latest posts by Unconventional Economist
(see all)