Several things are obvious about Australia in 2022. House prices are going to slow sharply and commodity prices are going to fall much further. These are dovish for monetary policy but given rates are so low one could still argue that tightening will be needed.
But there is one question that you have to answer to make your final judgement. It is will immigration resume? If so then Australian interest rates will be stuck at zero as wages growth and inflation pop like a bogong moth in a bonfire. If not, then the hawks can at least argue their case.
Capital Economics is somewhere in the middle but given it doesn't even ask the key question how can it be taken seriously? To wit:
•The RBA still sounded dovish when it kept policy unchanged policy. We think thatrates will rise earlier than the Bank anticipates but later and by less than what the financial markets price in.
•As widely anticipated, the Bank kept its policy rate unchanged at 0.1% and also reiterated its intention to purchase $4bn of government bonds per week until February. The statement noted that consumption is rebounding "strongly" from the recent lockdowns and argued that the Omicron variant was unlikely to derail the recovery. However, the Bank emphasised that both underlying inflation and wage growth were low and it expects them to strengthen only gradually. Indeed, the Bank noted that "inflation pressures are also less than they are in many other countries" and pledged to be patient before tightening policy.
•Given the strong rebound in activity and the pick-up in inflation, we expect the Bank to taper its bond purchases to $3bn in February and to end them completely in August. And with underlying inflation set to pick up more rapidly than the RBA anticipates, we also expect the Bank to bring forward its guidance for the first rate hike from 2024 to 2023 in February.
•The financial markets foresee a more aggressive pace of tightening as they price in the first rate hike by July2022and anticipate 175bp of rate hikes by end-2023. Market expectations haven't softened much since the emergence of the Omicron variant.(See Chart 1.)
•We still think that the financial markets are wrong about the timing as well as the scale of tightening. Regarding the timing, the RBA has reiterated that wage growth needs to reach 3% in order to meet its inflation target on a sustained basis. Wage growth for workers on individual arrangements has picked up and is not far below the 3% mark. Individual arrangements account for around 45% of the wage price index and their wages are most sensitive to labour market conditions. By contrast, wage growth for those on enterprise agreements and awards remains below 2%. (See Chart 2.)
•Given that the average enterprise agreement has a duration of over three years and awards won't be adjusted until July 2022, there's a lot of sluggishness built into the wage-setting process. Indeed, we only expect wage growth to approach 3% by the end of next year. As a result, we expect the first rate hike in early-2023 and the analyst consensus has now come around to our long-held view.
•Regarding the scale of tightening, it's worth noting that housing affordability will be much worse by the time the RBA starts to hike interest rates in early-2023 than it was at the start of previous tightening cycles. With the household debt close to record-highs relative to incomes, we estimate that tightening on the scale anticipated by financial markets would lift the household debt servicing burden to a record-high and result in a slump in house prices.
•We've penciled in a smaller 75bp of tightening by end-2023, but even that should be enough to trigger a housing downturn in the second half of 2023. And as commodity prices fall further, we expect the Australian dollar to remain weak at $0.70 until end-2022even as Omicron-related risk aversion fades.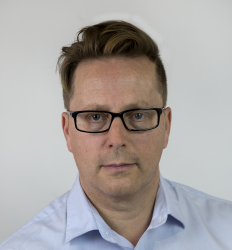 Latest posts by Houses and Holes
(see all)