New data from the Australian Bureau of Agricultural and Resource Economics and Sciences (ABARES) suggests that Australia's farms have lifted their productivity in response to the reduction in migrant farm workers:
The Australian Bureau of Agricultural and Resource Economics and Sciences (ABARES) found the number of workers dropped by 11,000 in 2020-21 compared to the year before.

"Despite this, overall horticulture output levels are estimated to have remained relatively steady"…

"Output has also been maintained through a range of adaptations that many horticulture producers made in response to the reduced availability of overseas workers"…

The Australian Workers' Union said the ABARES findings showed industry had overstated the worker shortage.

"This data proves what our union has been saying for years: the importance of short-term migrant workers has been massively overstated by the farming lobby," AWU national secretary Daniel Walton said.

"COVID forced farms to get smarter and employ more Australians and – lo and behold – not only did the sky not fall in, productivity actually increased.

"The government should take the hint and tell farmers to try harder to employ Australians on Australian conditions or expand the use of established Pacific visas, before throwing open the floodgates with the new anything-goes agriculture visa."
This report comes against the backdrop of farmers complaining incessantly about labour shortages and wanting governments to facilitate the entry of low-paid foreign workers.
MB has argued repeatedly that giving farmers easy access to migrant workers is a mistake. Not only does it encourage exploitation and push down wages, but it also stifles Australia's long-run productivity growth by discouraging farms from adopting labour-saving technologies and automation.
Put another way, without such easy access to cheap migrant labour, Australian farms would be forced to lift wages and conditions to attract local workers. These higher wages would, in turn, incentivise farms to invest in labour-saving technologies and automation, lifting  the economy's productivity.
There is a reason why advanced nations offer the highest pay, are most productive, and enjoy the highest living standards. All three issues are inter-related.
The key ingredient for Australian industry and the economy to flourish is productivity-enhancing capital investment, not endless cheap migrant labour.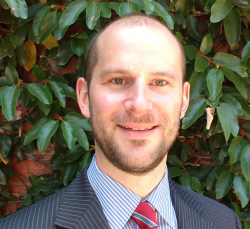 Latest posts by Unconventional Economist
(see all)