If you want bonafide evidence that property developers manipulate the market to ration supply and maximise their profits, look no further than 'Highrise' Harry Triguboff's testimony today in The Australian:
Harry Triguboff, Australia's richest property developer, will make $400m from building and keeping apartments for investment this year…

The documents showed a 15 per cent increase in the number of investment units including serviced apartments on the Meriton books, with the company owning 13,314 units as at June 30.

Meriton owns more units than it sold for the year, which was 12,359 apartments or about 4 per cent less than it sold in 2020.

Mr Triguboff, who said he expected a $400m profit from leasing the units owned by Meriton next year, told The Australian: "I am holding a lot more than I am selling at the moment, and as the value of property goes up the value of what I have kept rises.

"Apartments hadn't really risen in value a lot since probably 2017, but now they are so it is good for me to keep more of them"…

Mr Triguboff said demand for his apartments was outstripping supply, a problem he blamed on a lack of approvals by local government authorities in NSW and Queensland…

Mr Triguboff said Meriton had also been able to withstand "terrible" government policies restricting international student and migrant arrivals – "they are a big part of my business usually" – but hoped that part of the market would pick up in the new year.
So according to Highrise Harry, demand for his apartments was outstripping supply due to planning constraints, yet he has chosen to hold onto properties and drip-fed stock onto the market to maximise returns! Talk about a contradiction.
Dr Cameron Murray's latest testimony to the parliamentary inquiry into housing affordability documented similar actions by other developers.
All of which shows that it is the deliberate actions of developers, not planning restrictions, that is causing any 'lack of supply' in the housing market.
Seriously, why would developers flood the market with supply when they can choke supply and sell their stock at higher prices, maximising their profits?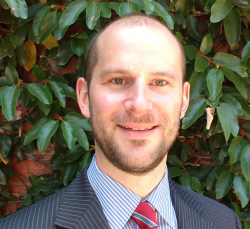 Latest posts by Unconventional Economist
(see all)