MB has long argued that Australia's skilled visa program is poorly targeted with the majority of visas granted to professions experiencing an oversupply of workers.
According to the federal government's own historical skills shortage data, engineering has not been in shortage. Yet, the federal government has kept engineers on the skills shortage list, thereby ensuring that migrant engineers continue to oversupply the labour market.
The results are predictable, with nearly half of all migrant engineers remaining unemployed and another third working in jobs well below their qualification:
Mr Tang came to Australia in 2019 with a wealth of engineering experience in China…

[But] more than 100 email applications brought only one offer: a job delivering air conditioning units to job sites…

Mr Tang is part of what Engineers Australia says is a largely untapped asset in Australia: qualified migrant engineers who cannot get jobs in their field.

A report from the peak body found 47 per cent of migrant engineers looking for work are unemployed.

More than a third who do find jobs in engineering are underemployed, working at jobs below their experience and skill level.

"They're working as Uber drivers, they're working in the limited hospitality areas that are available, or they're unemployed," Engineers Australia chief executive Bronwyn Evans said…

Nearly 60 per cent of the 106,000 members of Engineers Australia were born overseas…

"I think that the problem that Australia has is, unfortunately, unconscious bias to do with migrants", [Federation of Ethnic Communities' Councils of Australia Mohammad Al-Khafaji said].
All of which begs the question: why is Australia importing engineers when there are minimal shortages and insufficient jobs? To add to the pool of underemployed and unemployed? To rob developing nations of their skilled workers? To suppress wages?
Clearly, Australia's skilled visa program is one giant con that is failing dismally to meet its original intent. It needs root-and-branch reform.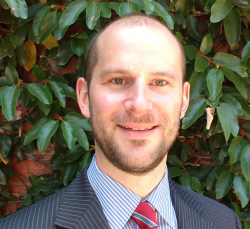 Latest posts by Unconventional Economist
(see all)