It's the least that Gladys could do:
"I'm grateful to have served the public in the way that I did. I tried hard every day. And I hope people feel I made a difference."

"I won't be contesting the seat of Warringah or any other federal seat for that matter. I'm looking forward to much less public life … I'm going in a different direction and I'm looking forward to the opportunities that next year brings."

"I'm really positive about the next chapter of my life and I'm always a very positive person. I think no matter what challenges you face … you can't look in the rear vision mirror."

"It wasn't something that I intended to do, but I had respect for those people and I did give it some thought, but decided against it. It's not something that I want to do."
How could she possibly sign up with the Liar and keep any credibility:
The NSW Premier has told Liberal colleagues she'd have preferred that Peter Dutton had won the last federal leadership ballot – she'd rather be dealing with Dutton because Morrison is so unpleasant, she's said. She's described the PM as a "bully".

Berejiklian went so far as to tell a colleague that Morrison's behaviour was "evil". She and many of her colleagues are still angry at the fact that Morrison's press office phoned political reporters in a background effort to discredit her, so-called "briefing against her", over the vaccine rollout a few weeks ago. They accuse Morrison's staff of doing the same during the bushfires of two years ago: "Usually he briefs against her for doing her job with some measure of competence," said one of the Premier's loyalists. "He doesn't like the contrast – he makes himself look big by trying to make others look small."
Got him in one, Gladys. Let's hope the rest of the nation wakes up to it as well.
Good luck and god speed.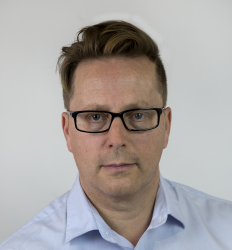 Latest posts by Houses and Holes
(see all)