The news flow in the Chinese development sector is relentlessly poor:
Developer Asks Employees to Take Leave (3:15 p.m. HK)

A local unit of Chinese property developer China South City Holdings Ltd. has asked some employees to take more than four months of leave, China Business News reported, citing a company document. The employees will be paid only 60% of the local minimum salary during that time, the report said.

Aoyuan Proposes WMP Repayment Plans (1:07 p.m. HK)

China Aoyuan Group Ltd. proposed repayment plans for about 6 billion yuan of outstanding wealth management products, Chinese media outlet Yicai reported, without saying where it got the information. Solutions included cash installments or repaying with physical assets such as residential units and car parking spaces.

Guangzhou R&F Coupon in Focus (12:37 p.m. HK)

Some of Guangzhou R&F Properties Co.'s dollar bonds fell for a seventh day, on pace for record lows. The developer is due to pay a 263.2 million yuan coupon by Saturday on a 4 billion yuan local note.

Evergrande NEV Sinks (11:11 a.m. HK)

China Evergrande New Energy Vehicle Group Ltd. fell as much as 22% in Hong Kong, the most in more than two months. Multiple trades comprising 100,000 to 200,000 shares were recorded shortly before 11 a.m. local time. Another unit of the builder, Evergrande Property Services Group Ltd. dropped as much as 6.8% to a fresh record low. HengTen Networks Group Ltd., which Evergrande agreed to dispose its remaining 18% stake of last month, declined 9.3%.

Late Payments Crackdown (9:56 a.m. HK)

China's government vowed to address the problem of an increase in overdue payments to small businesses in a State Council meeting chaired by Premier Li Keqiang Wednesday.

Small and medium-sized companies' account receivables have increased rapidly and there have been more incidents of delayed payment this year due to sporadic virus outbreaks and the complex environment both domestically and internationally, the meeting of China's cabinet said.

Seazen Sinks After Rights Issue (9:37 a.m. HK)

Seazen Group Ltd.'s shares dropped as much as 7.3% in their trading resumption after the developer announced plans to issue as many as 296.2 million rights shares. The offer price represented a 5.6% discount to the theoretical ex-rights price, based on Wednesday's closing price.

The proceeds are slated be used as additional capital reserve to capture business opportunities in China and for general corporate purposes, the company said in an exchange filing.

Kaisa to Meet Bondholders (8:59 a.m. HK)

Kaisa will meet its offshore bondholders and discuss ways of repaying its loans, the South China Morning Post reported, citing unidentified people. Options presented by some bondholders include an offer to buy new bonds by Kaisa that could be exchanged with equity in some of the developer's listed units.
House and land prices and volumes keep on falling:
Most of major Chinese cities saw home prices decline in November and property developers remained reluctant to buy land amid sluggish home sales and sector-wide liquidity crunch.

Average new home prices in China's 100 major cities was around 16,183 yuan per square meter in November, falling slightly by 0.04% from the previous month, and rising by 2.7% from a year earlier, narrowing by 0.36 percentage point from the growth pace in October, according to the home price index compiled by the China Index Academy, one of the largest real estate research firms in the country.

Developers offered various discounts and launched many promotion campaigns before the end of the year in order to achieve the full-year sale target, but home buyers' are still not motivated to enter the market, said the China Index Academy.

New home prices in the Yangtze River Delta region, one of China's largest and most-developed city clusters, fell for the second straight month in November, down 0.08% from the prior month, accelerating by 0.05 percentage point from October, according to the academy. Home prices in nine cities in the region, including Wenzhou, Kunshan and Ningbo started falling last month, prices in Nanjing fell at a faster pace and prices in Shanghai continued sliding.

New home prices in the Beijing-Tianjin-Hebei region in North China declined by 0.02% month on month in November, compared to the 0.28% gain in October, with prices in some cities including Langfang and Zhangjiakou having been sliding continuously since the start of this year.

Price movement in the new home market was more affected by seasonal factors and policy factors and the pick-up in November was partly due to property developers' discounts and promotion campaigns, said Pan Hao, analyst at Beike Research Institute. Second-hand home prices are seen as a more accurate indicator of housing market sentiment.

Average second-hand home prices in 100 major cities stood at 16,013 yuan per square meter last month, falling by 0.08% from October, accelerating by 0.04 percentage point from the previous month, but rising by 3.66% from the same period last year, narrowing by 0.38 percentage point from October, according to data from the academy.

Separate data showed that, among the 315 Chinese cities, 150 cities saw second-hand home prices rise in November from the prior month, while 163 cities saw prices drop, according to property data provider creprice.cn.

Second-hand home prices in the four tier-one cities increased month on month, with prices in Beijing, Shanghai, Guangzhou and Shenzhen rising by 0.6%, 2.14%, 8.04% and 3.58%, respectively, according to the data.

Total home transactions picked up in November, with transaction in tier-one and tier-two cities rising by 16.7% month on month in November, while transactions in tier-three cities falling, according to the academy. Among the four tier-one cities, home transaction in Beijing rose by 24.6% in November from a month earlier.

Separate data from the China Index Academy showed that the 50 major property developers' land acquisition tumbled by 91.4% in November from a year earlier to hit the lowest this year.

Under pressure of slower home sales and the sector-wide cash crunch, developers have been reluctant to purchase land, said Liu Shui, researcher at the academy.
Local developer financing improved a little in November but it is still very weak and offshore is dead:
Chinese property developers' bond issuance picked up significantly in November after authorities repeatedly urged financial institutions to improve financing environment for the cash-strapped real estate sector.

Property developers issued a total of 37.1 billion yuan of corporate bonds in November, surging 186% from the 13 billion yuan in October, according to data from the China Index Academy, one of the largest real estate research firms in the country.

Average coupon rates on the bonds fell by 0.28 percentage point to 3.8%, showed the data.

Chinese property developers' onshore corporate bond issuance (blue bar), offshore bond issuance (red bar), borrowing cost on onshore bonds (orange line) and borrowing cost on offshore bonds (yellow line). Chart from China Index Academy.

Separate data from Wind Information showed that developers issued 36 corporate bonds last month, worth a total of 38.2 billion yuan, picking up from 23 bonds worth a combined 18.7 billion yuan in October.

China tightened financing curbs on the real estate sector early this year, exacerbating financial problems at indebted developer China Evergrande Group and triggering sector-wide liquidity crunch. In recent weeks there have been signs that some financing channels are being marginally relaxed for developers.
The Chinese property adjustment marches on.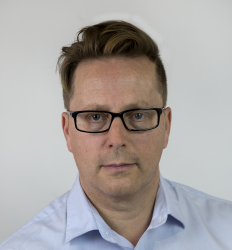 Latest posts by Houses and Holes
(see all)