Tim Wilson is one of several Liberal MPs arguing that Australians should be able to access their superannuation to pay a housing deposit.
However, the Labor-aligned McKell Institute has slapped down the proposal in a new report, claiming it would send prices soaring:
We assume that the effect of any policy to allow early super release would cause a one-off effect, by bringing forward the purchase decision of private renters who are already saving for a deposit. The model is estimated on quarterly data and therefore provides predictions on that basis. We assume that an increase in lending would cause prices to increase for 4  successive quarters, after which all private renters currently saving but able to buy earlier than planned will have done so.

The results reflect the earlier finding that real lending for home purchase has a weaker effect in Sydney and Melbourne than in the rest of Australia. As a consequence, the predicted inflationary effect of any early super release policy is lower. However, the analysis above is currently disconnected to the earlier analysis of propensities to enter home ownership. In order to complete the simulation it is necessary to make assumptions about the amount of money that might be accessed from super, and to then model the impacts on predicted propensity to enter home ownership (from the HILDA based model discussed earlier).

Our estimates show that accessing $10,000 to $30,000 would have no discernible impact on propensity to enter home ownership early.

At $40,000 and above, there is a progressive increase in the number of private renters, currently saving, who enter home ownership earlier than planned, but the analysis suggests that as much as $80,000 would be needed for many private renters to transition.

Based on the number of privately renting heads of households in the third band (second highest) of our net worth to house price variable, we estimated that there would be a further 209,000 households transitioning to home ownership assuming 25% of households decided to take up the option to access $60,000 from their super. The distribution of these  households is not uniform across Australia, as shown in table 3.

Key Findings:

FINDING 1

Australian governments have long favoured demand-side interventions in the housing market, which have resulted in higher prices but have not necessarily led to higher rates of home ownership.

FINDING 2

Allowing prospective buyers to access between $10,000-30,000 in superannuation savings to allocate towards a house deposit would have no material impact on the overall rate of home ownership.

FINDING 3

Allowing prospective buyers to access $60,000 and above in superannuation savings to allocate towards home ownership would see more prospective buyers transition to home ownership, but place significant inflationary pressure on house prices in Australia's major cities. These price increases identified would be:

FINDING 4

In addition to inflating house prices, super-for-housing would lead to increased household indebtedness. This report finds that cash placed in home ownership will likely compound at a lower rate than cash invested in superannuation in the long term…
I am an outspoken critic of Australia's compulsory super system and believe it needs root-and-branch reform. I also oppose lifting the superannuation guarantee to 12% for a multitude of reasons.
That said, allowing households to use their super savings to purchase a home would be a retrograde move. Like all demand-side subsidies, the extra purchasing power would simply be capitalised into higher house prices, resulting in no 'affordability' gain and the downside of having less savings available in retirement.
Australians are already heavily indebted and property prices have inflated at a feverish pace. Do we really want to pour superannuation fuel on the housing bonfire?
Demand-side gimmicks like this might play well with the electorate and property lobby, but they risk making housing affordability and retirement outcomes worse.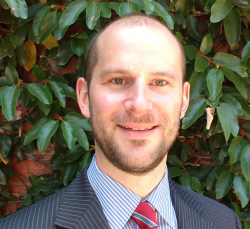 Latest posts by Unconventional Economist
(see all)