Data from HomeStart Finance shows that people over the age of 40 now account for nearly 25% of its home loans, compared with just 9% in 2011.
The figures also show that there has been 63% growth in the number of first-home buyers (FHBs) who are in their 40s since 2015, and 56% growth in those aged 50+.
HomeStart CEO Andrew Mills expects the trend for people to buy their first home in their 40s and 50s to continue, citing factors such as rising house prices and the high cost of renting.
From The AFR:
The number of first home buyers aged between 40 and 49 increased by 63 per cent between 2015 and 2021, according to data from the government-backed South Australian lender, HomeStart Finance.

The number of first home buyers aged over 50 increased by 56 per cent over the same period, while in 2021 people aged over 40 made up almost a quarter of all HomeStart loans, up from 9 per cent in 2011.

"We expect the trend of people buying their first home in their 40s and 50s to continue to grow over coming years," HomeStart chief executive Andrew Mills told The Australian Financial Review.

"The rise in property prices and rental costs are key factors which mean that it's taking much longer for people to get on to the housing ladder."
Australia's current retirement system is based on the presumption that most people will own their homes. But that assumption is running face first into crashing rates of home ownership and people carrying mortgage debt well into their retirement years.
Older Australians were already carrying more mortgage debt into retirement (note the particularly sharp increases among the 55-64 and 45-54 age groups):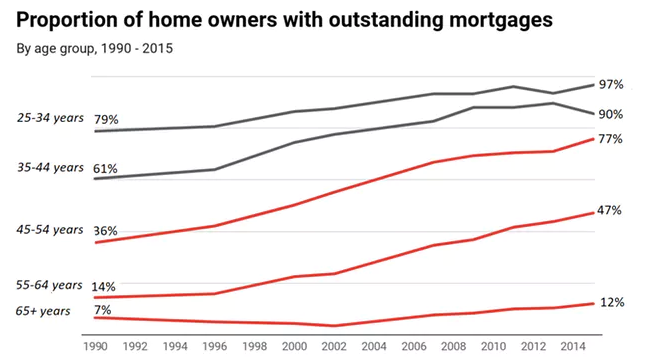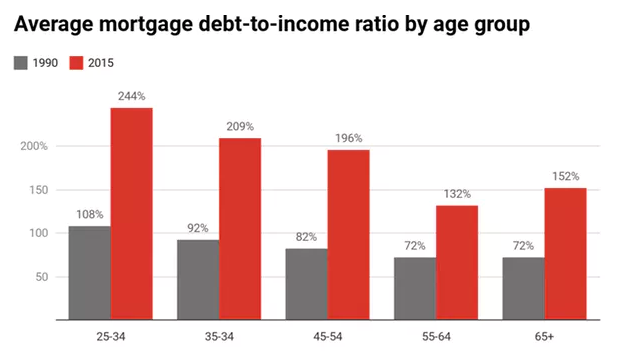 The above picture would obviously have worsened materially since 2015.
Meanwhile, the share of over 65s who own their home is projected to fall from 76% today to 57% by 2056, with less than half of low-income retirees owning their homes in future, down from more than 70% today: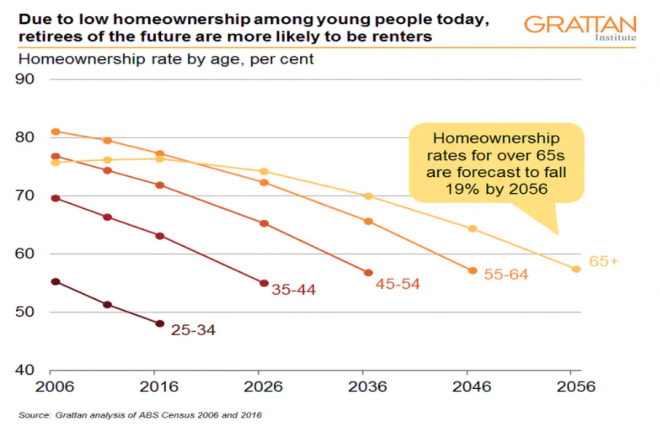 Therefore, renting will become more widespread among future retirees, whereas others will still be carrying mortgage debt.
Both will place intense pressure on the retirement system.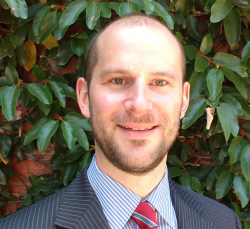 Latest posts by Unconventional Economist
(see all)