See the latest Australian dollar analysis here:
There's debate around the Barefoot Investor that makes for interesting reading:
Money expert Scott Pape, who is better known as the Barefoot Investor, has hit back at claims that he is "costing his followers" a fortune by not backing cryptocurrency.

He has been accused of "embarrassing" himself and sticking his "head in the sand" when it comes to making money on crypto like bitcoin and ethereum, as well as new coins.

In a question shared in Mr Pape's most recent newsletter, Chris tells the Barefoot Investor that he is willing to put aside the "1000 per cent of gains" on various coins and focus on income instead.

…"Who doesn't want a 17 per cent return from staking coins? Crypto and DeFi (Decentralised Finance) are the future. The Barefoot Investor is the past. Wake up. You're embarrassing yourself," wrote Chris.

[Pape replied] "Yet history also teaches us that in every gold rush there are scams, cons and bubbles just waiting to be popped. This time is no different. If anything it's worse — today a majority of Gen Z investors in the US think crypto will make them millionaires, according to a new survey by data analytics firm Engine Insights."
Pretty silly stuff but it does throw up an interesting point of view.
For anyone with knowledge of financial history, crypto is a scam of historic proportions. It is neither a store of value nor a transactional medium and is based upon the same principles as a synthetic CDO cubed that will suffer a bank run the moment things get tough if it is not wiped out by governments first.
But, viewed as an inter-generational social phenomenon it becomes more interesting.
After all, why wouldn't Millennials believe in it? They've watched their parents get stinking rich on the global property ponzi scheme of traditional finance from which they've been systemically excluded. Why not back their own?
This is especially the case when the new ponzi scheme comes with the delicious schadenfreude of destroying the very banking system that has so brutally repressed their basic human right to a roof over their heads.
This might even throw up an interesting idea about how sustainable crypto is.
My working thesis is that the stablecoins like Tether that underpin the shaky crypto edifice will collapse in the not too distant future during some kind of broader financial accident. That moment throws up the usual question. Will Tether (and crypto) be bailed out by central banks as they step in as lender of last resort? I have always thought not given the credibility of crypto at that juncture will be fatally exposed and compromised.
But what if Millennial politicians have taken power before then? I have already been surprised at how stupidly some governments have embraced the crypto bazooka pointed at their own heads. What if the fateful moment when stablecoins collapse is overseen and governed by those on the Millennial side of the intergenerational war? Could they engineer a buyer of last resort for an imploding crypto universe to defend their generational wealth against the system championed by their parents?
The problem for this outcome is embedded in crypto itself. Because it is international, and stablecoins are (hilariously) secured against USD collateral, the only central bank big enough would be the FOMC.
The other issue is that I doubt central bankers would have any qualms in watching the competition disappear. Especially since they'll all be launching  their own digital currencies:
Australia is weighing plans for a central bank-issued digital currency alongside the regulation of the crypto market as it seeks to overhaul how the nation's consumers and businesses pay for goods and services.

The government will consult on a digital version of cash that will be universally accessible, according to notes from a speech to be delivered by Treasurer Josh Frydenberg in Melbourne Wednesday. At the same time, it will consider a licensing framework that will allow crypto transactions within a regulated environment. It expects advice to be received on both by the end of 2022.
See the problem? Crypto fancies itself as global. Currency and lenders of last resort are local. So, when the time comes, there'll be no bailout for crypto to form locally protected asset quangos for Millennial voters like houses have become for Boomers.
On the contrary!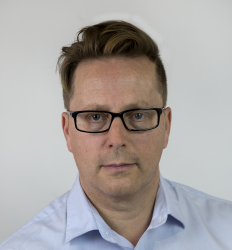 Latest posts by Houses and Holes
(see all)