Australian new car sales dived 8.1% year-on-year in November on the back of the supply disruptions, according to the Federal Chamber of Automotive Industries (FCAI).
Only 80,639 new cars were sold in November compared with 95,205 in November 2020 and 84,708 in November 2019.
The next chart plots new car sales in rolling annual terms and shows the COVID rebound has well and truly ended: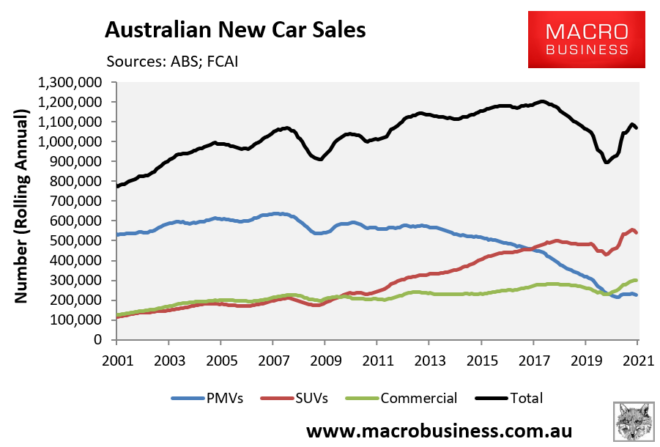 According to Tony Weber, CEO of FCAI:
"Demand across the sector remains strong with the drop in sales reflecting well recognised international supply chain issues…

"This includes constraints around microprocessor supplies as well as the ongoing impact of the pandemic restricting factories"…

"Car makers are competing with many other sectors, such as white goods manufacturers, for microprocessors across the globe. Some new vehicles sold in the Australian market can require up to 3,000 of these parts, so this shortage is definitely being felt by the industry."

"Challenges aside, we are less than 29,000 vehicles away from 1 million new cars being put into the hands of Australian motorists in 2021"…
It's not all bad news, however. Since bottoming in October 2020, annual new car sales have still rebounded by 19.2%, driven by a 24.8% increase in SUV sales.
Year to date, new car sales are also up 18% compared to 2020, with 971,429 sales this year compared with 821,346 sales over the same period in 2020.
New car sales should be booming now that lockdowns have ended. However, the global shortage has clearly thrown a spanner in the works.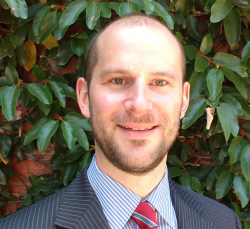 Latest posts by Unconventional Economist
(see all)