As markets celebrate the bankruptcy of Evergrande as a reason to buy all the things, under the bonnet the Chinese property bust is getting worse, not better.
Sales by floor area are as bad as at any time this year in the past week and the forthcoming holiday sales super-season is shaping as a writeoff: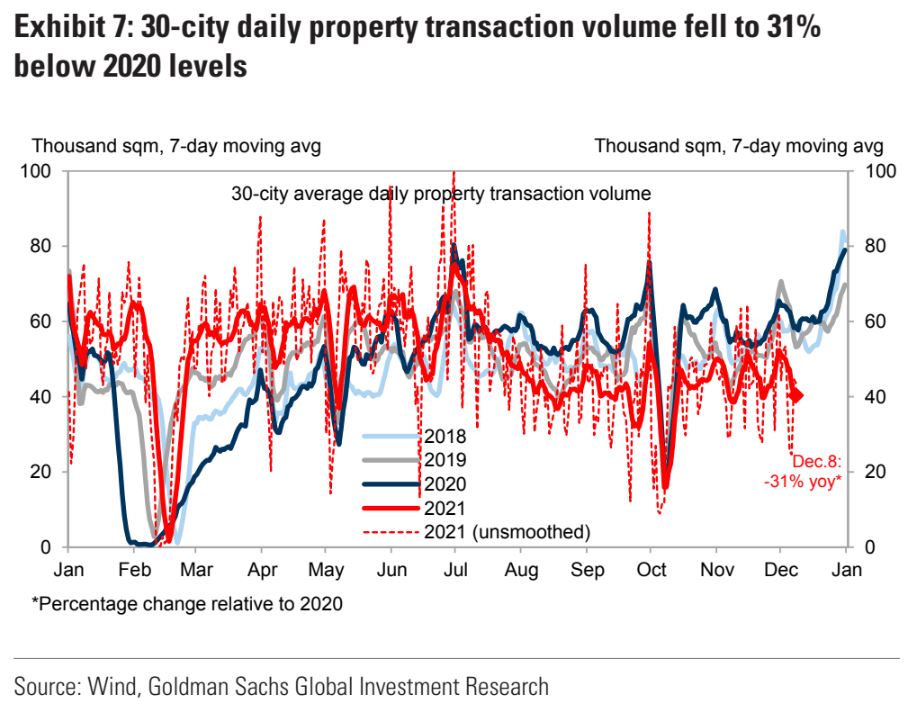 Why wouldn't it be as a bevy of household name developers go under in the full view of the public?
Moreover, crashing sales and starts can't fall fast enough to prevent a growing glut of unsold property:
China's unsold new home inventories have climbed to the highest level since August 2016 as housing market cools, according to a report released by the E-House China R&D Institute on Friday.

As of the end of November, new home inventories at the 100 major cities stood at 521.1 million square meters, rising by 2.1% from the same period last year and also growing by 2.1% from the previous month, according to the data.

Unsold new home stocks have been climbing month on month for 4 consecutive months and rising year over year for 36 straight months, showed E-House data.

The increase indicates a persistent oversupply in China's new home market, said the report. In November, new home supply in the 100 cities reached 44.95 million square meters, while new home transactions were only 34.37 million square meters.
The risk of ongoing price falls is obvious.  The only way I can see to turn this around is to take the shackles off credit but that ain't coming…yet…so things will get worse.
The developers themselves enjoyed a marginal easing in spreads last week: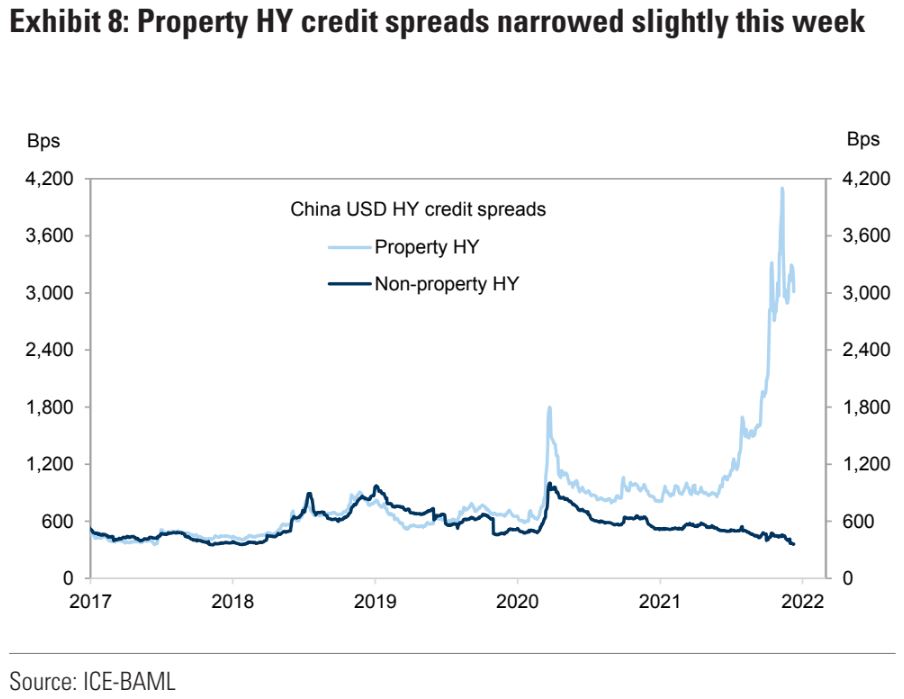 But the latest land sales are still a catastrophe: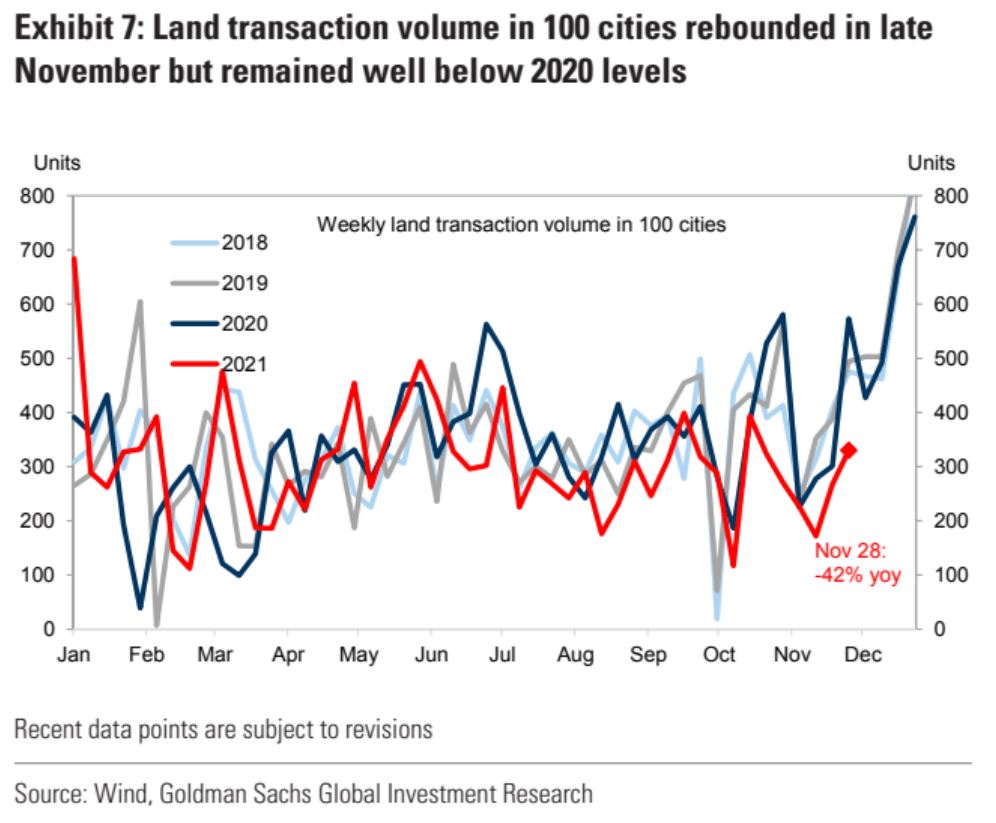 And new local government debt issuance has stalled at an exhausted quota:

The Politburo is targeting the infrastructure area for stimulus in the new year. Sinocism:
The Central Economic Work Conference has concluded. The readout is long, I have highlighted some things below, would love to hear from all of you what you think is important. There is not yet a good English summary of the readout.

Some of the things that stood out:

"China's economic development is facing three pressures: demand contraction, supply shock and weakening expectations;
"We should correctly understand and grasp the characteristics and behavior rules of capital." The term "prevent disorderly expansion of capital 防止资本无序生长" does not appear, but "prevent the barbaric growth of capital 防止资本野蛮生长" does, and that sounds harsher. "Traffic lights 红绿灯" for capital are coming, whatever that means, but if I am a capitalist in China I am not thinking it is positive. I see some are translating "资本野蛮生长" as "wild growth of capital". I guess that sounds better in English but I do not think it sounds good in Chinese;
The will continue to implement a "proactive fiscal policy and a prudent monetary policy;
Some infrastructure investment will be accelerated;
Language about strengthening anti-monopoly work and and fighting unfair competition is in here, a bit different than what was in the 2020 readout, some may see that as a positive change, especially for "platform companies", but I am not sure it is;
The phrase "houses are for living in, not for speculation 房子是用来住的、不是用来炒" appears;
There is a long section on Common Prosperity;
There is a long section about thrift/conservation

Stability is a big theme – Key meeting aims to stabilize Chinese economy next year with proactive policies amid 'triple pressure' – Global Times:

The meeting prioritized stability [稳], a word that was mentioned 25 times according to the Global Times' calculation, for 2022, vowing to improve people's livelihood, stabilize  the macro economy, and maintain social stability.
But falling land sales make it very difficult for the overall infrastructure footprint to grow.
Markets are kidding themselves that this is over:
Stay short bulks commodities.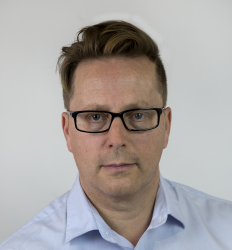 Latest posts by Houses and Holes
(see all)