Lots of China property news today. Evergrande is going under. So are many of its mates. Dollar funding spreads are worsening again. Stimmies are exciting the market's useful idiots but policymakers are holding the line. 
Rather than recap it all, here is a solid take from TSLombard. It's a little less bearish than I am but nicely captures the dynamics in play.
China's property plan for this cycle is becoming more evident. Beijing is ramping up sector specific easing measures and providing broader support to the Chinese economy. As we expected, the November Plenum is proving a turning point: the PBoC and fiscal authorities have stepped up accommodative policies following the event. Credit conditions and consumer sentiment are improving. The nadir in developer funding is likely over for this cycle, but defaults are still probable and the sector will remain a large drag on activity both in 2022 and for years to come. Pre-sale completions and onshore creditors remain the priority; despite improved liquidity, equity and dollar debt holders are still at the back of the line. Beijing's plan involves 'three stabilizations' and a break-up. For some weeks now, officials have been putting greater emphasis on stability first, specifically stabilizing land prices, home prices and expectations. The formulation is by no means new (it was used to cap excessively high prices) but has increasingly dominated official rhetoric, while easing policies have intensified to back the slogan. The break-up refers, of course, to Evergrande. By seeking to dismember the company (as we outline in detail here) rather than undertaking a large-scale bailout to save the developer, Beijing recognizes that the problems are endemic to the sector. After all, Evergrande would not be the only large developer asking for a handout.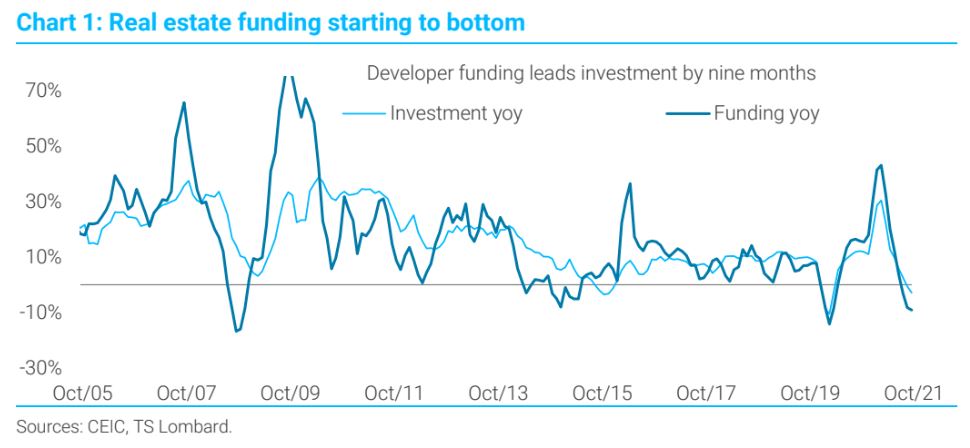 Property sector easing moves up a gear. Following the Sixth Plenum (8-11 November), the PBoC and central authorities, including Liu He and Li Keqiang, have emphasized easier policy for both the sector and the wider economy. Of particular note is that a new line was added to a dovish PBoC Q3 monetary policy report indicating the willingness of the PBoC to work with local governments to resolve forthcoming regional property-sector credit issues. For their parts, Liu and Li have also signalled more stimulus for property and the wider economy. We expect a record high special-purpose local government bond quota for 2022, some of which will be frontloaded ahead of the March NPC. Increased provincial borrowing will be necessary to offset a decline in land sales revenue – the main funding source of local governments. Since September, about 30% of all land auctions have failed, and major cities are now reported to be cutting land prices by up to 20%.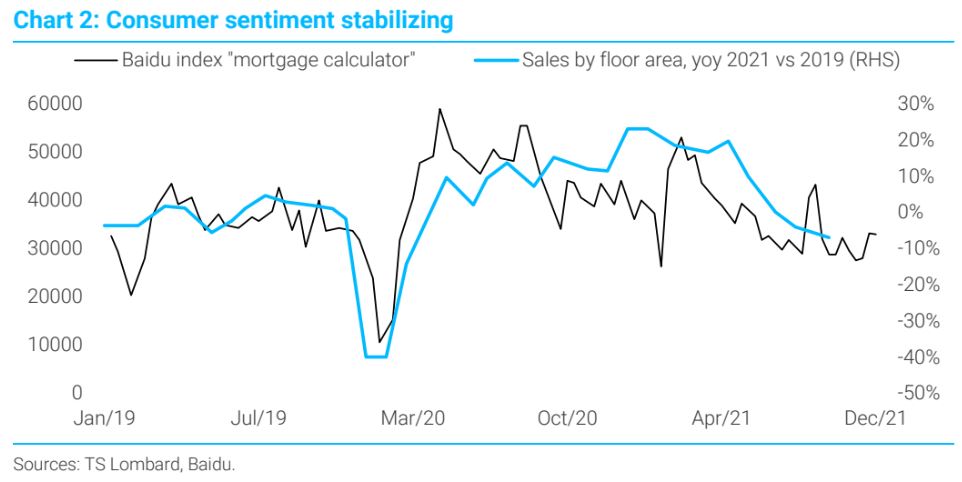 Sector funding conditions remain tight: the PBoC needs to do – and will do – more to limit the broader spillover risk. The expansion of new funding channels (interbank bonds and ABS) to more private-sector firms is the next step. Property-developer interbank bond issuance rose to RMB42.5bn in the first three weeks of November – a threefold increase over the whole of October. Beijing is beginning to allow non-state firms to test the waters: RMB 20bn in issuance is due in the coming days. Looking ahead, banks' annual lending quotas and red line controls on developer debt aggregates will be automatically reset in January, providing a fresh source of liquidity. However, reliance on debt financing over pre-sales will worsen company balance sheet metrics under the three red lines policy and may store up trouble for year end 2022 compliance. 'Confidence is more precious than gold' signals Beijing's recognition of the importance of maintaining belief in the existing property-sector model. The quote is from a recent opinion piece penned by an "authoritative person", who is presumed to be Liu He. Pre-sales – that is, upfront payments for incomplete homes – account for 40% of developer funding in 2021. Even aggressive easing would prove insufficient in the event of a buyers' strike. Our proprietary gauges of sentiment indicate the stabilization of both sales and interest among buyers, November sales by volume and mortgage loan growth should show a distinct improvement over October. Recent social media surveys suggests that the current popular view among the Chinese population is that property prices will fall but not by too much as they will ultimately be supported by government policy changes. The authorities will be hoping that this view persists, as property prices are now down for a second month in a row.
Despite easing and signs of stabilizing household confidence, dollar debt is still at risk.
Expectations that onshore borrowing will be used to fund offshore loans are likely to prove misplaced. While Evergrande has paid coupons before the end of its 30-day grace period, it is likely that it did so to buy more time as onshore lenders increasingly ring-fence their collateral and subordinate offshore investors. The authorities remain committed to ensuring that already presold houses are completed and delivered to their buyers and that the impact on the domestic banking sector is contained. Developer equity is likely to be diluted as stronger firms are called on to do national service – that is, takeover failed developers/projects – and weaker firms resort to equity financing. SOE developer credit is better placed to benefit from policy support.
The worst funding contraction for developers in this cycle is almost over; however, the property sector will remain a large drag on activity both in 2022 and for years to come. Although liquidity for developers is set to improve, it is still some way from positive growth, while new credit for the sector leads investment by around nine months. This means that sales and investment have further to fall. With a core economic driver stalling, Beijing is putting the onus on infrastructure spending, exports and a consumption recovery to power 2022 growth. We think fiscal stimulus will be sufficient for growth to bottom out in Q1 and reach 4.7% in full-year 2022.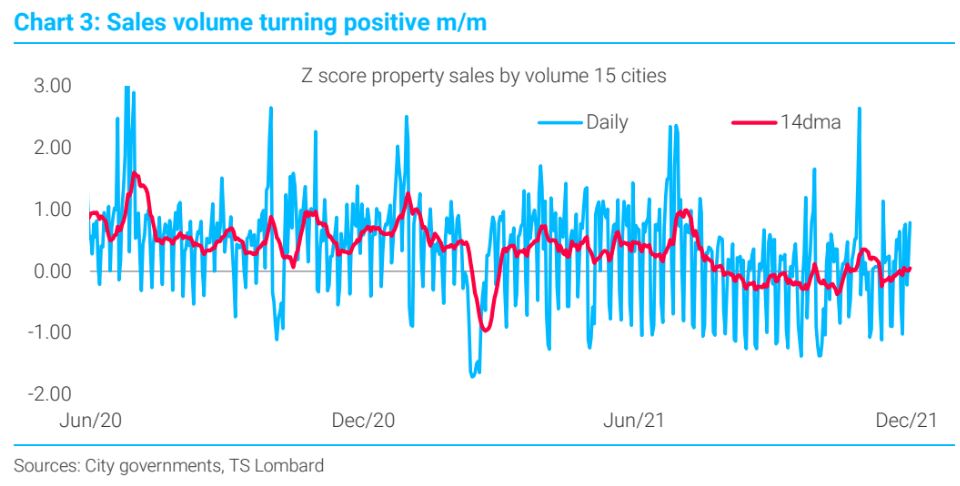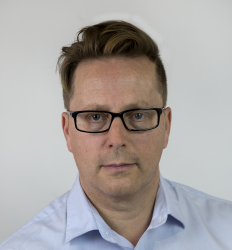 Latest posts by Houses and Holes
(see all)