As expected, the PBoC slashed its reserve ratio requirement overnight:
To support the development of real economy and steadily bring down overall financing costs, the PBC is scheduled to cut the required reserve ratio (RRR) for financial institutions (excluding those that have already implemented an RRR of 5 percent) by 0.5 percentage points on December 15, 2021. The weighted average RRR for financial institutions will be 8.4 percent after the cut.

The PBC will continue to implement a sound monetary policy. Pursuing stability as its top priority, it will refrain from indiscriminate liquidity injection, and strike a balance between internal and external equilibria. The PBC will keep the liquidity adequate at a reasonable level, and keep the growth of money supply and the aggregate financing to the real economy (AFRE) basically in line with the nominal GDP growth. With improved cross-cycle adjustments, it will coordinate the macro policies for this year and next year, and support small and medium-sized enterprises, green development, and sci-tech innovation. The measures will create a favorable monetary and financial environment for the high-quality development and the supply-side structural reform.
The market likes to think only of the stimulus but it's still modest, is clearly avoiding property, and is addressing a deepening growth shock as developers go under:
China Evergrande Group is planning to include all its offshore public bonds and private debt obligations in a restructuring that may rank among the nation's biggest ever, according to people familiar with the matter.

The plan would cover public bonds sold by Evergrande and unit Scenery Journey Ltd., said the people, who asked not to be identified discussing private information. It would also include about $260 million of notes issued by joint venture Jumbo Fortune Enterprises that Evergrande has guaranteed, one of the people said. The formal restructuring process has yet to begin and details of the plan could change.
Kaisa, Fantasia, Sunshine100, Auyuan and Golden Wheel Tiandi are all going the same way fast. Defaults are about to rain down as restructuring commences in earnest. The RRR cut is part of a plan to provide enough liquidity to SOEs to buy up the dismembered corpses:
The China Banking and Insurance Regulatory Commission (CBIRC) said in a statement on Friday that "the current emphasis is to meet mortgage demand of first-time home buyers and those who seek to upgrade housing and banks should reasonably grant loans for real estate development and mergers and acquisitions (M&As) in the sector."

China's TF Securities said in a note on Sunday that the regulator's expressions indicate that M&As will likely become an important method to addressed risks in the real estate sector, which could increase developers' ability to repay debts and also guarantee construction and delivery of property projects.

Previously, when some property developers met liquidity issues or other financial problems, many chose self-rescue by asset sales. For example, developers including China Wanda Group, Seazen Holdings and Xinhu Zhongbao Co.,Ltd all sold assets at one point to help themselves through the hard time.

However, in this round of real estate crisis, few developers sold assets. "It's not that we don't want to sell assets, but that we can't find buyers," said an executive of a property developer. "In the past several months, the whole sector is suffering a severe cash crunch and it's hard to sell anything."

…However, since the end of September this year, authorities have repeatedly urged financial institutions to maintain steady loans to the real estate sector and safeguard stable development of the housing market after the property sector slipped into a broad liquidity crisis.

Last Friday, the PBOC said "onshore real estate financing has gradually returned to normal" in a statement trying to reassure the market after embattled developer China Evergrande Group said it may not be able to fulfil some debt obligations.

Bank loans to the real estate sector increased significantly in November and new real estate loans last month are expected to be about 200 billion yuan more than a year earlier, according to state-run Securities Times, citing data from unnamed financial regulators and banks.

"If banks can reasonably grant M&A loans to the sector, that will provide an additional option for troubled developers," said the property developer executive. "State-owned developers and top private developers with sound fundamental should have interest in acquiring assets if they can get loans."

"An increasing amount of projects are put up for sale at very attractive prices," he said.
Pantheon wraps us up with a pretty bow on top:
The PBoC announced a cut of the reserve requirement ratio (RRR) by 50 bps, injecting an estimated RMB 1.2T of liquidity into the banking system from December 15.

In a short statement, the PBoC said that monetary policy remained prudent, and that the cut was a routine operation of monetary policy.  This is anything but routine, except in the sense that this how central banks must react to a sudden surge in financial risks.  Property market pressures have again boiled over, with Evergrande conceding defeat last Friday, and default now the base case today.  As we wrote in a data note on Friday, this risks cross-defaults on $19 B of outstanding debt, and a large scale pullback of financing, not only for developers but all borrowers, as banks wait to see where the leaks spring.  The RRR cut releases additional funds, which should help replace those destined to be tied up in ever greening property developer lending, cushioning the likely December fall in lending.

Evergrande, now with Guangdong government officials ensconced in their offices, are pursuing a restructuring of all offshore bonds, per media reports.  A grace period on $82M of coupon payments expires today.  Another large developer, Kaisa, is in a similar position.  Offshore financing costs have spiked once more, with HY yields up to 22%.  PBoC assurances on Friday that Evergrande's situation would not impact property sector financing rang hollow at the time, and look positively fantastical today.

The PBoC has to calm markets, and manage expectations of a sudden policy shift; a RRR cut was the bare minimum it could do in response to deteriorating conditions.  That policy remains "prudent" is a signal that today's cut does not mark a shift into a new easing cycle.  A RRR cut has seemed inevitable given the jump in central bank intervention since September, with far greater active management of short term liquidity.  As we argued repeatedly, such recurrent intervention pointed to deep seated stresses that would need a permanent liquidity injection to soothe.

Early credit and bond data show increased support for the property sector in November, but this has primarily been to the benefit of sturdier developers, chiefly SOEs.  The likely impact of that support, as with today's RRR cut, is to provide resources to absorb failed developers.  There will be more Evergrandes to come in the next year, given a wall of dollar debt maturities.  State backed developers and banks will be instrumental in dismembering the corpses, safeguarding domestic stakeholders, but likely allowing dollar debt holders to bear their burdens alone.  As such, today's announcement is a key step in avoiding a hard landing, not the start of an upswing in the property cycle.

The chart shows just how frantic monetary policy had become below the surface, despite the PBoC's apparent calm.
Policymakers are holding the line. They have no intention to flood stimulate property and every intention to consolidate and truncate the sector.
Obviously, while this goes on, property demand is going to be weak given the extreme levels of uncertainty for buyers amid falling prices.
I still expect that Beijing will eventually relent and cut policy rates not just RRR. But, increasingly, it looks likely to only happen when it is satisfied that property markets are scarred enough to end ponzi-dynamics, not when it panics.
We are not there yet and the trajectory of construction and bulk commodity demand is firmly down.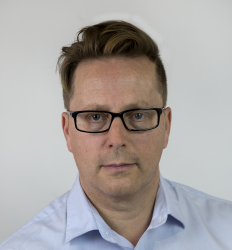 Latest posts by Houses and Holes
(see all)