Under the garbage formerly known as markets, Chinese property continues to deteriorate:
The slump in home sales deepened for real-estate companies in November. Contract sales by the country's top 100 developers plunged 38% from a year earlier to 751 billion yuan, sharper than the 32% drop in the previous month, according to preliminary data compiled by research firm China Real Estate Information Corp.
More on the data:
China's major property developers saw sales decline further in November even after the government sent several positive signals to stabilize the housing market.

The top 100 property developers' sales revenue reached 750.8 billion yuan in November, down 3.4% from the previous month and sliding 37.6% from a year earlier, according to data from the China Real Estate Information Corporation (CRIC).

More than 80% of the developers saw November's sales lower than a year ago and more than half of them saw sales drop by more than 30% from the same period last year, according to the report.

Even the top 30 developers' sales remained weak last month and nearly 90% of the major developers saw revenue in November lower than monthly average in the first half of the year, with 56 seeing sales decline on both year-on-year and month-on-month basis.

The top 100 developers' sales have been declining since July, with monthly sales reaching 867.7 billion yuan in July, 773.1 billion yuan in August, 765.6 billion yuan in September and 777.2 billion yuan in October, falling by 7.6%, 20.8%, 35.7% and 32.1% from the same period last year, according to the report.

Compared to the same period in 2019, their sales declined 17.1% in September, 14.9% in October and 24.2% in November, analysts said in the report, adding that it's rare to see developers' sales plunge year over year for several months in a row.

Since mid-October, financial institutions have been relaxing home mortgage loans. According to CRIC, average waiting time for home mortgage loan approvals in Shanghai shortened to two months from previously more than four months and the waiting time in Hefei, capital city of East China's Anhui province, shorted to three months from more than six month previously.

Meanwhile, home mortgage rates in several cities have declined. In Shenzhen, average mortgage rates for first-time home buyers dropped to 5.1% from 5.4% and the rates for second-home buyers fell to 5.25% from 5.6%. In Guangzhou, home mortgage rates for first-time home buyers fell to 5.85% from 5.95% and rates for second-home buyers declined to 6.05% from 6.15%.

However, the relaxing financing has so far failed to boost property developers' earnings. According to Shenwan Hongyuan Securities, only 27 of the top 100 developers saw November's sales exceed 10 billion yuan, 13 fewer than a year earlier and 3 fewer than the same period in 2019.

The report also showed that Country Garden remained the top developer with 692.6 billion yuan of sales in the first 11 months of the year, followed by China Vanke Co. Ltd and Sunac China Holdings Ltd, with sales of 566.6 billion yuan and 522 billion yuan, respectively. Embattled China Evergrande Group ranked the fifth with sales of 437.6 billion yuan in the 11-month period.

According to Shenwan Hongyuan, China Evergrande's sales were only 5 billion yuan in November, sharply lower than the average monthly sales of more than 60 billion yuan in 2020.

Other developers that have been in trouble also posted weak performance. Yango Group's sales tumbled by 49% year over year in November to 9.2 billion yuan, Kaisa Group's sales slumped by 93% to only 1 billion yuan and China Aoyuan Group's sales plunged by 53% to 7.1 billion yuan, according to Shenwan Hongyuan.

"The weak performance of the embattled developers was due to a lack of confidence among potential home buyers as these companies' property projects could be left unfinished due to their liquidity crisis," said an executive of a large property developer.

"In previous years, when a developer wanted to sell assets, many other companies in the sector would be willing to buy. But it's different this year. All developers' liquidity is tight and few of them have free money to buy assets and even more unlikely to borrow to acquire assets," he said.

Authorities have repeatedly sent signals for relaxing real estate financing, in particular home mortgage loans, but relaxation are mostly for state-owned firms and some high-quality private companies due to banks' risk controls and it's unlikely for troubled developers to see notable improvement in financing environment, CRIC said in the report.

"Overall speaking, the housing market hasn't bottomed out yet," it said.

Property developers are expected to increase supply and offer more discounts at the year-end, which could help stabilize home transactions, but the room for recovery will be limited, it said.
Bond issuance for developers has barely turned around either and only for SOEs:
China's private-sector developers are selling the fewest bonds domestically in nearly five years, adding to the risk of additional defaults for the industry.
And it is worse in the dollar-bond market.
Hence this: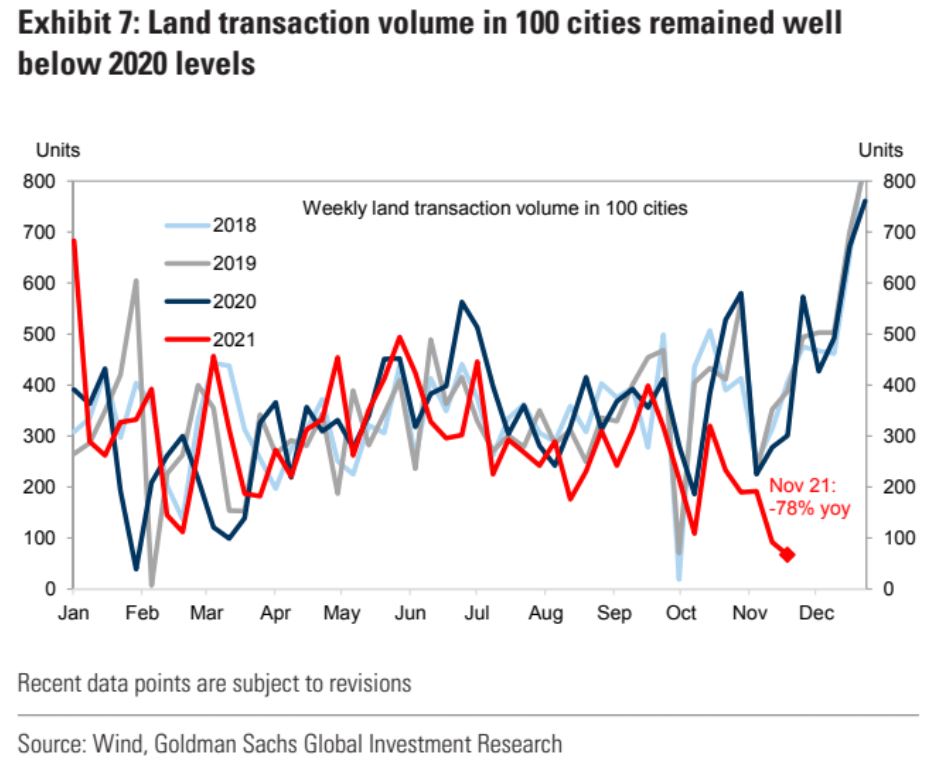 Which mows down local government infrastructure funding.
The Chinese construction bust is immense, ongoing and without precedent.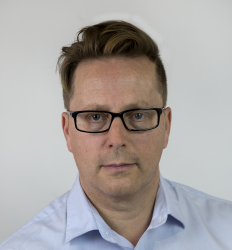 Latest posts by Houses and Holes
(see all)