Sinocism with the note:
China advisers to recommend lower 2022 GDP target as headwinds grow – sources | Reuters
Investors are closely watching for clues on next year's policy and reform agenda as President Xi Jinping and other top leaders hold the annual Central Economic Work Conference due this month.
Three advisers told Reuters they have drafted recommendations for annual economic growth targets ranging from as low as 5% to 5.5%, ahead of the closed-door conclave, down from the "above 6%" target set for 2021.
"Ideally, we should have growth of 5-5.5% or around 5.5% next year," one of the advisers said.
Last month's podcast with Chen Long on China's economy, Evergrande, Common Prosperity and the 6th Plenum
Chen:
But next year will be different again. But next year, actually, we'll go back to the normal China, that you have to be worried about growth target, right? Where is Beijing going to set the growth target? People are debating. I think it's still being something like five and a half percent. And I definitely don't think it'll be lower than 5%. And given the current trajectory, they have to change policy quite a bit to reach either target, especially…
Bill:
So you're saying, if they decide the target for next year is 5%, they'd have to ease up on some things for next year?
Chen:
Yeah. I think, five, there is a little bit. And if five and a half, they have to ease quite a lot.
China's economic growth is 'biggest challenge' for Beijing in 2022, senior adviser warns | South China Morning Post
The comments by Yang Weimin, deputy director of the Chinese People's Political Consultative Conference (CPPCC)'s Economic Affairs Committee, suggest that Beijing's policymakers could rally more supportive policies in 2022 in response to economic deterioration and rising external challenges.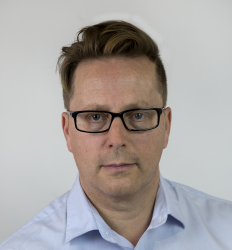 Latest posts by Houses and Holes
(see all)