See the latest Australian dollar analysis here:
Its been a tumultous year for the little Pacific Peso, the de facto risk proxy alongside the Loonie as a vehicle to reflect to market sentiment, particularly for commodities, but more so in tune with the trevails of iron ore, has followed a similar path this calendar year.
Against USD it started out highly elevated and overbought following the 2020 resurge, almost hitting the 80 handle before the USD-stronger-better-faster-harder hit back, almost finishing below the 70 cent level before an iron-ore led rally this last month has seen it get back to the 72 cent level. It still remains in a downtrend however: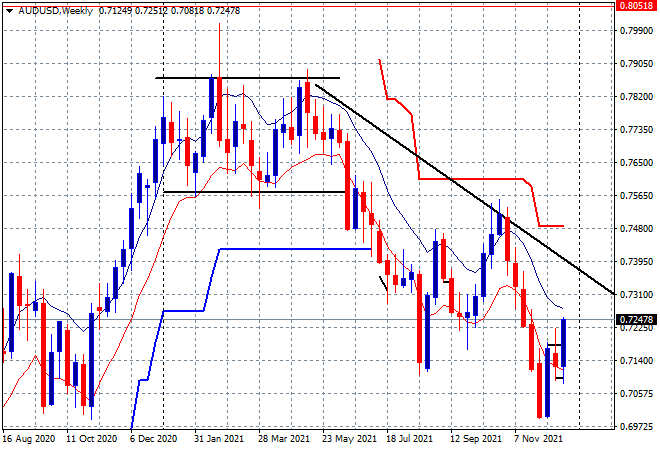 Against the Euro cross (remember this is inverted), the union currency found a lot of strength mid-year before the Omicron scare upped the volatility stakes – these are weekly charts by the way – with wild whipsaws going into the end of the year. Strangely enough, even with a more hawkish ECB, the Aussie has been firming recently, with the cross ready to visit the yearly lows down at the 1.53 level: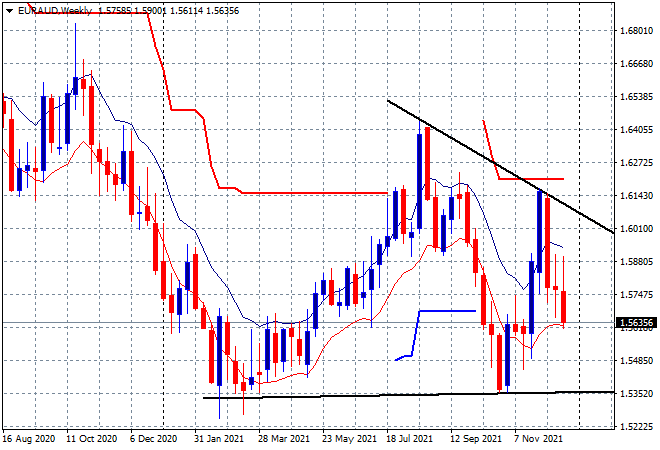 Against Pound Sterling the volatilty remains at elevated levels yet direction is a little easier to discern with a point of control building slowly over the year at around the 1.85 handle after spiking up toward the 1.92 earlier. The risk differential here is harder to evaluate given the problems the mother country has had with shooting itself in both feet during COVID and Brexit (doesn't help that its leadership would rather be partying that actually leading):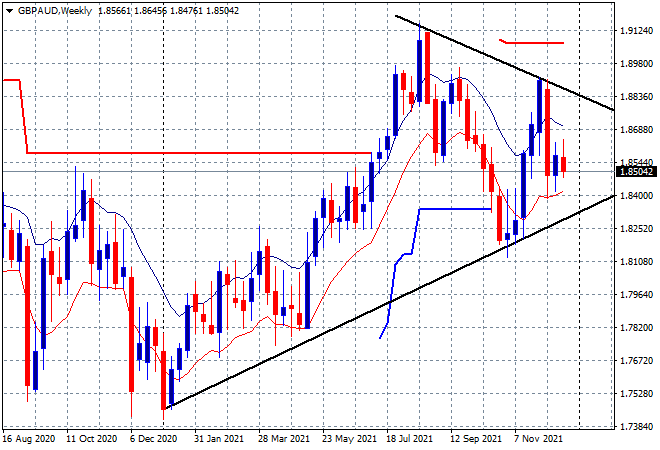 Against Yen, volatility is also easy to see with the risk proxy working its way out from the early year highs and then falling back due to safe haven buying in Yen that has now whipsawed these past few months. There remains a wide uptrend channel however and with risk sentiment improving, this cross is also likely to continue moving higher towards the upper end at the 86 handle: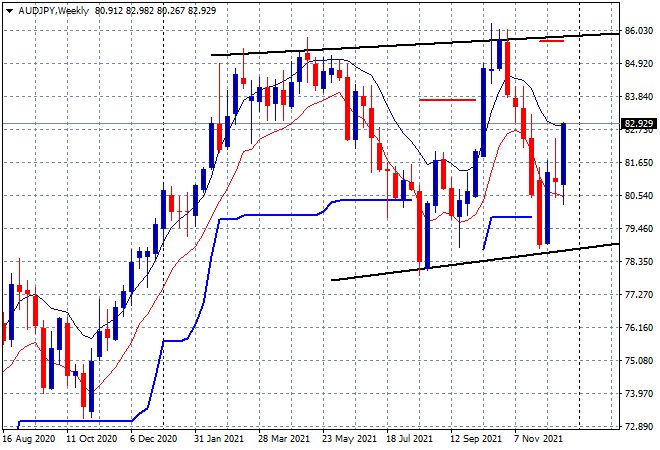 Against cousin Kiwi, the Aussie cross has seen it remain within the structural multiyear downtrend (the upper descending line from 2014 or so) but has found a base recently at the 1.02-1.03 level, now improving against Kiwi as the RBNZ forecasts weaker economic progress for Middle Earth as it struggles to get out of its own (self-induced) COVID troubles: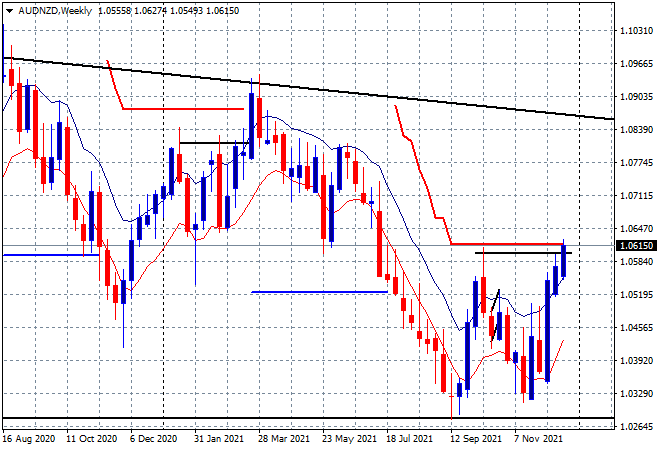 And what about against gold? Daily quoted in USD, but in AUD the picture is a lot clearer (helps that we mine a lot of it) with a bullish flag pattern on the weekly chart after bottoming out at the $AUD2220 level at the start of the year, climbing steadily but still under pressure here at the $2500 level: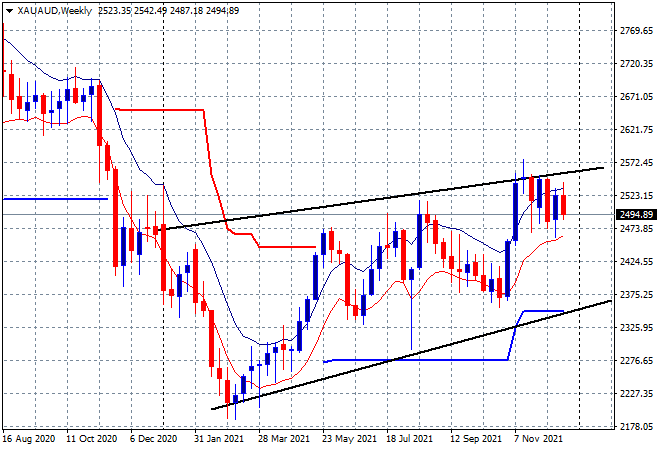 Investors should look beyond the usual AUDUSD pair and consider the hedges and other opportunities available in the crosses when considering the trajectory of the AUD, with next year promising to be as volatile as this one.
Latest posts by Chris Becker
(see all)