Yesterday's national accounts for the September quarter showed that Australian households are bulging with savings.
The hard lockdowns experienced across NSW, Victoria and the ACT over Q3 prevented households from spending at the same time as billions of dollars of additional income support was provided to households (chart from Deloitte):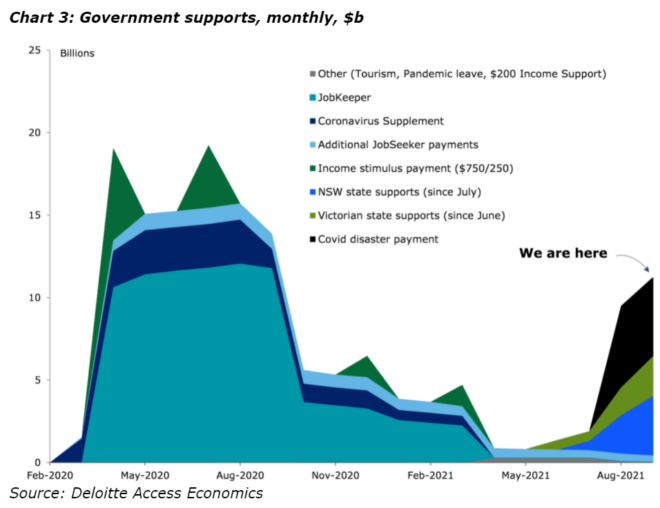 The inevitable result was that household savings once again soared, with households banking a whopping $65.2 billion in Q3 – equivalent to 12.0% of national GDP: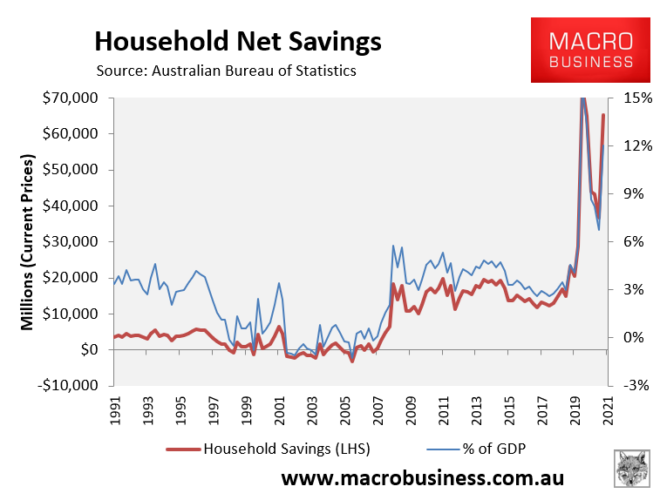 Over the six quarters since the pandemic began, Australia's households have banked an extraordinary $327 billion – a massive increase from the $119 billion saved in the six quarters prior: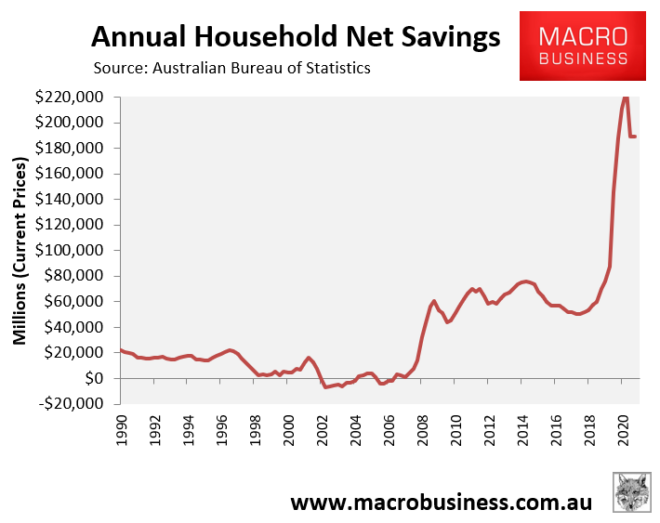 The importance of this data cannot be understated. Household consumption is by far the biggest driver of the nation's economic growth, accounting for around 55% of final demand in a typical quarter.
Not surprisingly then, the 4.8% slump in household consumption spending as half the nation was locked down over Q3 drove the 1.8% decline in final demand: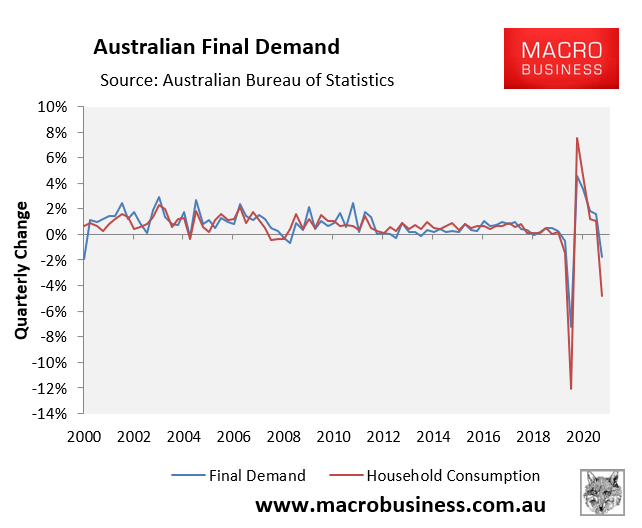 The upshot is that with so much money saved, and households now free to spend, the Australian economy should experience a huge lift in household consumption spending over coming quarters, which will power economic growth.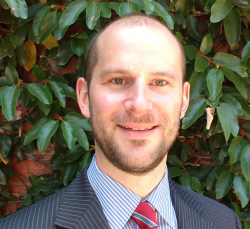 Latest posts by Unconventional Economist
(see all)