The Australian Bureau of Statistics (ABS) has released the country's national accounts for the September quarter, with real GDP falling 1.9% over the quarter to be 3.9% higher year-on-year: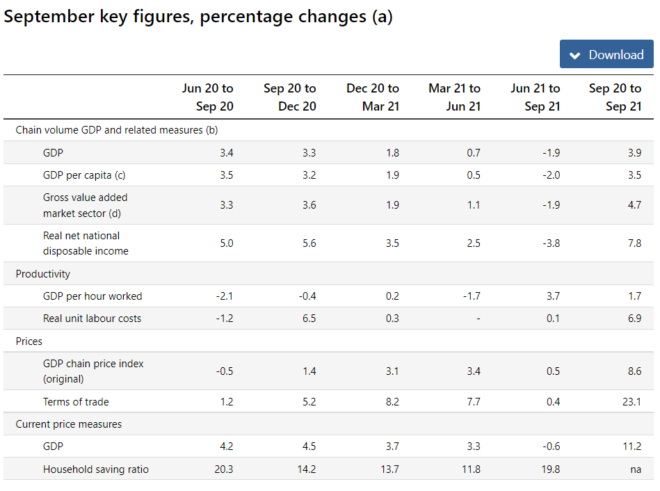 The result beat analysts expectations of a 2.7% quarterly decline and 3.0% growth year-on-year.
According to Acting Head of National Accounts at the ABS, Sean Crick:
"Domestic demand drove the fall, with prolonged lockdowns across NSW, Victoria and the ACT resulting in a substantial decline in household spending. The fall in domestic demand was only partly offset by growth in net trade and public sector expenditure. GDP in the September quarter 2021 was 0.2 per cent below the December quarter 2019 pre-pandemic level."

Private demand detracted 2.4 percentage points from GDP, with a 4.8 per cent fall in household final consumption expenditure. Household spending on services fell 5.8 per cent, with falls in hotels, cafes and restaurants, recreation and culture and transport services.

"Household spending in NSW, Victoria and the ACT fell 8.4 per cent, compared to the other states which rose 0.7 per cent," Mr Crick added.

Public demand contributed 0.7 percentage points to GDP growth, with increases in health related spending in response to the spread of the COVID-19 Delta variant. Public investment fell slightly but remained at elevated levels as public infrastructure projects continued.

Net trade also contributed to growth. Exports of mining and rural commodities rose reflecting global demand for coal, LNG and meat products. Imports of goods fell, reflecting continued global supply constraints and a fall in domestic demand.

The household saving to income ratio rose from 11.8 per cent to 19.8 per cent.
I will return later with my usual detailed report.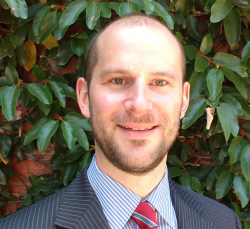 Latest posts by Unconventional Economist
(see all)